The Hit TV Series Reba McEntire Desperately Wants To Be In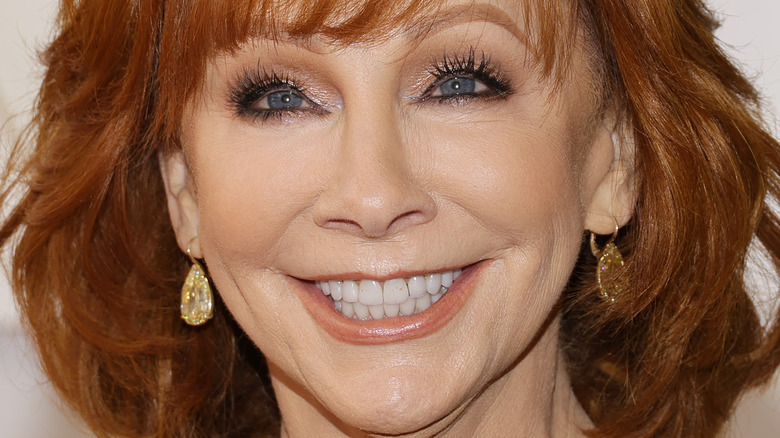 Mike Coppola/Getty Images
Country music icon Reba McEntire has several acting credits to her name, and if she had her way, she'd add another to the lot. It's no secret that McEntire has a love for acting. She told CMT back in 2011, "I always wanted to be an actress. I always wanted to be a movie star." Whether it be a musical or a comedy, she didn't care. For McEntire, it was about her love of work and interacting with people. For the most part, the country crooner got her wish. McEntire has starred in several productions and even landed her own sitcom, "Reba," in the early aughts. 
More recently, McEntire joined the cast of "Big Sky" as a series regular, and she may have dropped a hint as to what show she wants to land for her next role. Speaking to Entertainment Weekly, McEntire quipped that the "number one" deciding factor for her to sign on to a project was the setting. "It's out in the country," she explained. The country superstar has always been open about her love of the countryside, having grown up on her family's ranch. For that reason, we're not shocked at which show she's gunning to be a part of next.
Reba McEntire wants a role on Yellowstone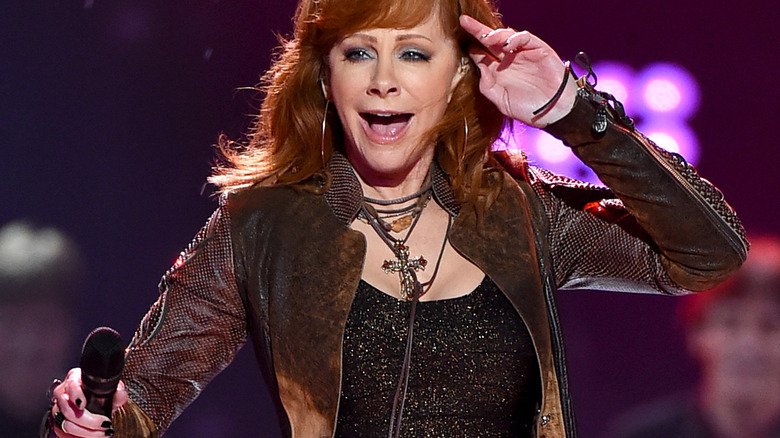 Ethan Miller/Getty Images
Color us completely unsurprised, but Reba McEntire hopes to land a part in "Yellowstone." 
Speaking to Billboard, the country music icon shared that she would love to be a part of the smash hit series. "I've always wanted to be in Westerns," she explained. During an appearance on "The Kelly Clarkson Show," she repeated her aspirations, "I want to do an authentic Western movie — or television show." And, let's not forget that before receiving some life-changing advice from her dad, McEntire had her sights set on a career in rodeo sports as a barrel racer. 
Sadly, for McEntire and fans alike, she told Billboard that the "Yellowstone" production team hadn't yet approached her. However, that doesn't mean she's not throwing her own hat in the ring in the meantime. "I've talked to Kevin [Costner] about it," she revealed. The singer added that Costner and her boyfriend, Rex Linn, are great friends, so here's hoping that'll stand her in good stead. "Maybe one of these days," she hinted. 
She already has a co-star in mind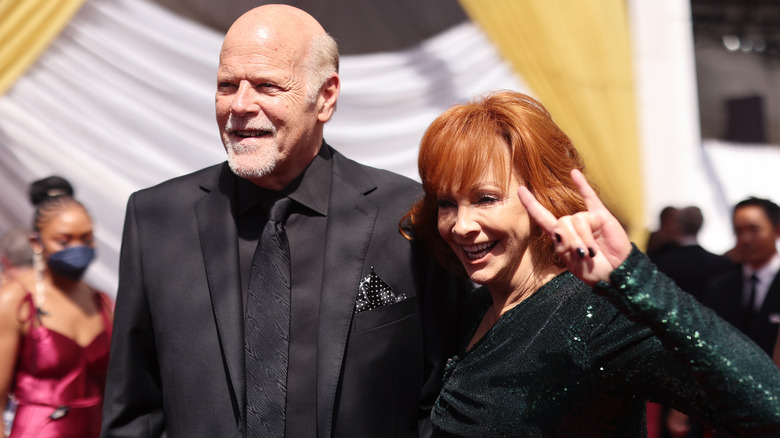 Emma Mcintyre/Getty Images
Reba McEntire hopes to land a role for more than just herself on "Yellowstone," and she already has a co-star in mind. That person, of course, is her current boyfriend, Rex Linn, with whom she also stars in "Big Sky."
During an appearance on Talk Shop Live, McEntire explained that, like her, Linn had also grown up doing rodeo sports, and neither one of them would pass up an opportunity to showcase their skills. "He loves to team rope, I love to barrel race, and we both got into show business. So that was always our passion, to be in a Western," she explained, adding that working alongside Linn "would be a blast." With the two already starring as husband and wife on "Big Sky," it's obvious they make a great duo both on screen and off. McEntire recently talked to ET about co-starring in the crime drama, saying, "We love working together, and it's been a great experience."