The Reason Jonah Hill Changed His Name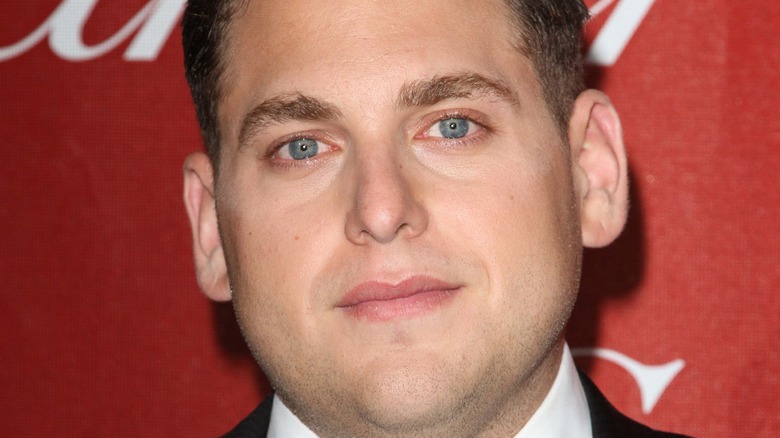 s_bukley/Shutterstock
Jonah Hill did what few people in Hollywood do: He took a break. The "Superbad" star told GQ that when he was 23, he was hitting so much success that he didn't know what to do with it. "I was a kid. I had probably too much power for a young person, and too much autonomy, and not enough life skills," Hill explained. He said that dropping out of college to work meant that he didn't get the chance to develop in those four years like other young people did. "And I hit Pause. I took three or four years to reshape things. I was like, 'I could just do this for 10 more years, and I'm not going to evolve as a person,'" he said.
Hill isn't kidding about changing his life. He made major lifestyle shifts, even physical ones, and had to beg fans to stop commenting on his body after these changes became evident. He's even stepped away from social media in an effort to maintain privacy. But there's more to Hill's story, including his real name and why he changed it.
Jonah Hill won't say why he dropped his last name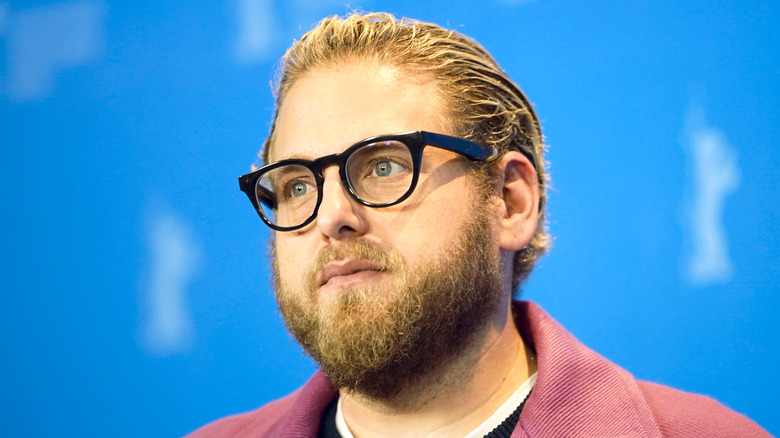 Denis Makarenko/Shutterstock
Jonah Hill's full name is Jonah Hill Feldstein, and his sister is actor Beanie Feldstein, who shared with Us Weekly that the two are constantly swapping advice on creating perfect comedy. "The best advice he ever gave me was 'no joke is precious,'" Feldstein explained. "When we were doing 'Neighbors 2' actually, he was like, 'You're gonna film so much stuff that's going to end up on the cutting room floor,' just because that's how comedies work. That was such good advice because you over-film, and then they cut it down." The two obviously have a tight relationship. "We are constantly found heart-to-hearting in a corner at a family engagement," Feldstein added.
So why didn't Hill keep the family's last name? He's never directly answered the question. When he spoke with The Guardian, Hill was notably awkward about it. The interviewer said Hill was silent for 15 seconds before responding, "Can we just not?" The interviewer confessed that they didn't know it would get awkward. "'Just ... don't,' he hissed," The Guardian reads. The interview then took an abrupt turn, and they changed topics. 
Jonah Hill wants people to get a fresh perspective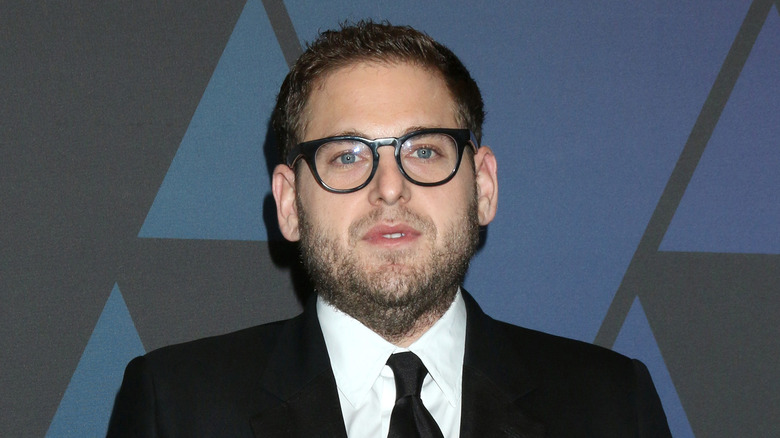 Kathy Hutchins/Shutterstock
While Jonah Hill isn't interested in talking about his last name, he is willing to open up about his inner workings and the pain he taps into when working creatively. "[W]hat I care about is: I get what it's like to be somebody who really has a hard time existing and really has a hard time with their emotions, and all this s*** — even the work we did on 'Don't Look Up,' where I play this completely f*****-up piece of s***, essentially," Hill told GQ. "All this s*** I'm doing, I want people to see s*** they don't usually get to see in movies that makes them feel like it's okay to be themselves. I do this a lot."
Hill is all about standing in his truth and sticking up for people who have a hard time doing that. When he was previously under scrutiny over his body, the attention was painful. The Guardian notes how Hill was teased about his weight. While it hurt at the time, Hill told the outlet that he "doesn't pay attention to stuff like that" anymore. While he might be carving out his identity separate from his family, he clearly knows who he is.