What Really Happened Between Kylie Jenner And Jaden Smith?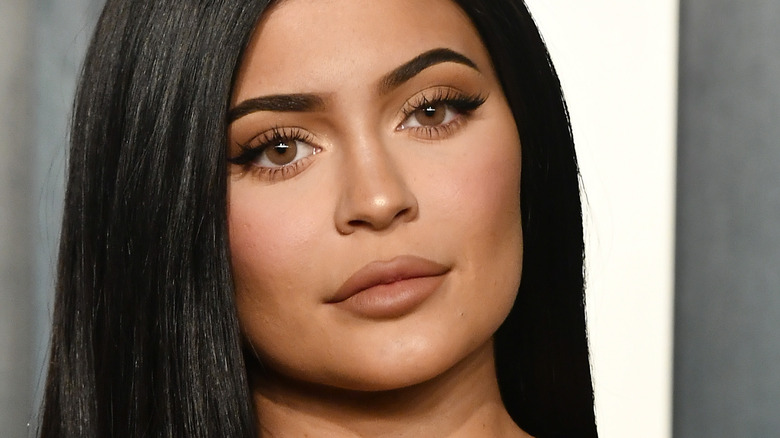 Frazer Harrison/Getty Images
Rappers, rappers, and rappers oh my!
It's no secret that Kylie Jenner has a thing for dating rappers. Over the years, the young billionaire has been romantically linked to the father of her two children, rapper Travis Scott, and her ex-boyfriend Tyga — who also just so happens to be a rapper. But as it turns out, there's another famous rapper the lip kit mogul has been linked to in the past: Jaden Smith. "I was in LA, we were all hanging out. Then I went to New York and she came too, and then she came here and surprised me, so that's pretty baller. She's one of my best friends. It's pretty awesome," 14-year-old Smith gushed to Wonderland magazine in 2013 about his connection to the young princess of Calabasas. "
But what really went down between the Kardashian's kid sister and the son of the Fresh Prince of Bel-Air? And where do they stand today? The answer just might surprise you.
Jaden Smith was Kylie Jenner's plus-one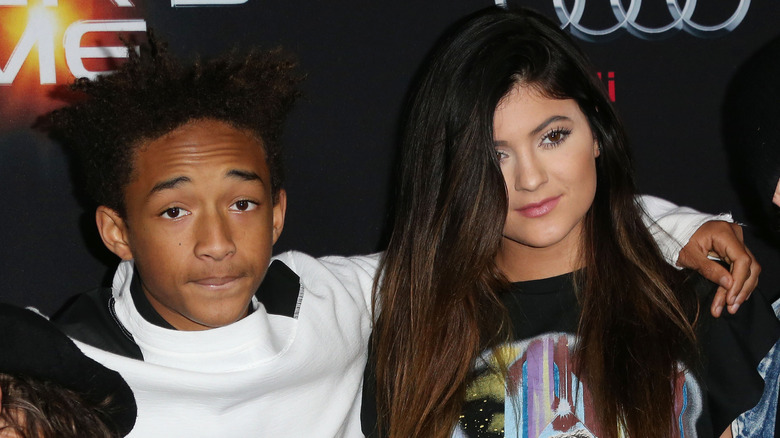 Frederick M. Brown/Getty Images
Were they or weren't they?
It's long been rumored that childhood chums Kylie Jenner and Jaden Smith were an item but the pair have always played coy when asked about the nature of their relationship and instead insisted that they were just really good friends. "I don't have a boyfriend, but I do really want that boyfriend prom experience," Jenner told Seventeen way back in 2013 (via E! News). "But if I couldn't find a boyfriend, I would want to go with one of my best guy friends, like Jaden [Smith]," she revealed. "I know I'd have fun with him—he makes me laugh and he is a great dancer." 
Still, many speculate that the so-called pals were much closer — especially when Jenner opted to make Smith her plus-one at her big sis Kim Kardashian's star-studded nuptials to her very own rapper, Kanye West. Afterward, it was widely reported that the pair were witnessed "making out" at the reception — a claim Jenner vehemently denied. "Jadens a close friend of mine," she tweeted following the speculation in 2014. "Wasn't caught making out with anyone at my sisters wedding lol" she penned in a follow-up tweet.
Kylie Jenner and Jaden Smith are still friendly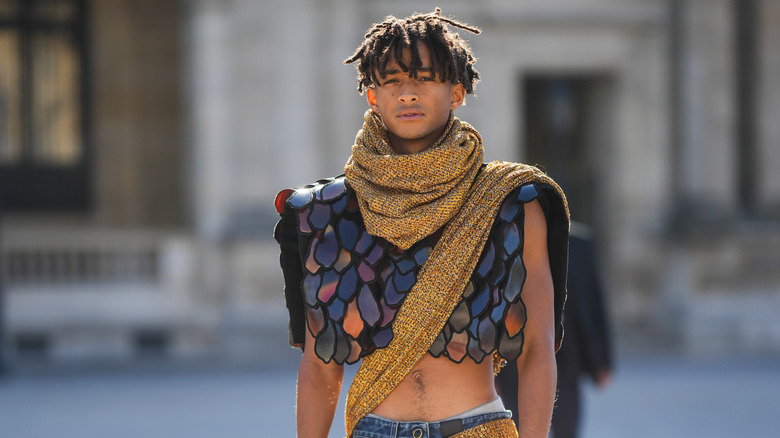 Edward Berthelot/Getty Images
Friends forever!
While we may never know whether or not Kylie Jenner and Jaden Smith were anything more than just great friends, we do know that they are still friendly to this day. In fact, rumors circulated in 2015 that the pals were so close that it caused tension in Jenner's relationship with then-boyfriend Tyga. "Kylie and Jaden have been hanging out lately and it made Tyga suspicious. He thought something might be going on. So that was one issue," a source told E! News. "She has a close relationship with Jaden since they were very young but nothing romantic has happened with them since she has been with Tyga. Jaden though will always love Kylie and Kylie will always have a love for Jaden. They grew up together and were each others' first loves," the source explained. But that's not all. In October 2019, fresh off her breakup from Travis Scott, Jenner and Smith were both in attendance at Justin and Hailey Bieber's lavish wedding in South Carolina. In a photo obtained by TMZ, Jenner and Smith were spotted cutting a rug on the dance floor together. And in November 2020 the duo was spotted enjoying a casual Monday night dinner out on the town in Hollywood, per Daily Mail. Perhaps Smith just has a really great shoulder to cry on? We'll let you be the judge.