How Much Did Kim Kardashian And Kanye West's Wedding Really Cost?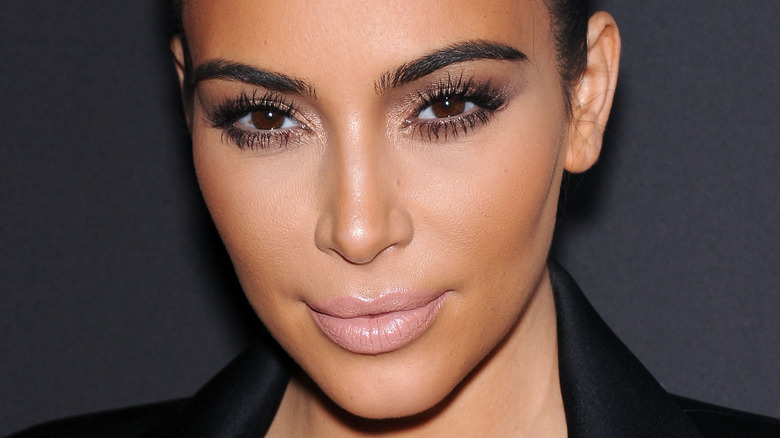 Shutterstock
Kim Kardashian and Kanye West undoubtedly had one of the most lavish weddings of all time. The twosome — who officially called it quits in 2021 when Kim filed for divorce — tied the knot in May 2014 and, unsurprisingly, the multi-millionaires spared no expense.
Being two of the most famous people in the world, just a one-day celebration with a ceremony and a party in their hometown wasn't going to cut it. Oh no. Kim and West — who's claimed to be worth $3.3 billion — had a week-long celebration with their nearest and dearest in Europe, which included the duo exchanging their vows ceremony at Forte di Belvedere in Florence, Italy (via People).
But that wasn't the only international flare to their big day. Before heading to Italy, Kim and her then husband-to-be actually flew their guests to Paris, France, on private jets, for a special pre-wedding dinner (per Entertainment Tonight). That cost a seriously pretty penny, as People reported the two had 600 guests in attendance as they said their vows, with 90 cars being needed to get everyone to the venue.
"It was a roller coaster, but in the best way. It was a crazy, nonstop, incredible dream," Kim — who's estimated to be worth $780 million — told People of her nuptials, which marked her third marriage.
But how much did Kim and West's wedding really cost? Read on for the breakdown.
Kim Kardashian's wedding dress alone reportedly cost her $500,000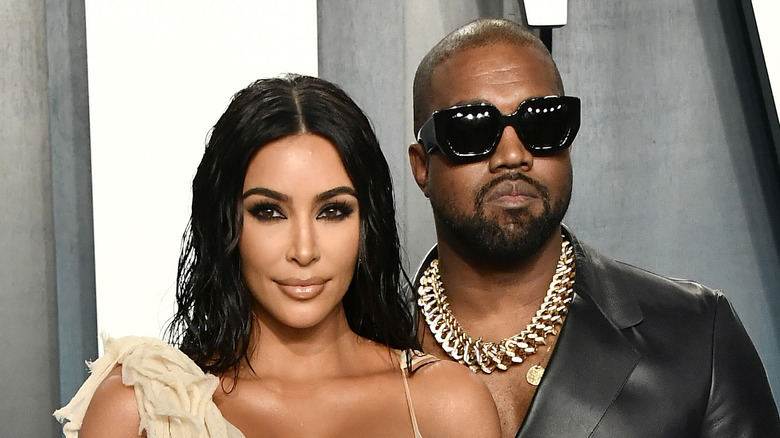 Frazer Harrison/Getty Images
Kim Kardashian and Kanye West's over the top wedding reportedly cost a total of $12 million, according to Daily Mail. While that sounds like a seriously hefty sum, it's actually not too surprising the number's so high when looking at a more detailed breakdown of all the extravagant touches they put into their big day.
As well as the cost of getting everyone to Europe and transporting them around (thought to be around $70,000, per People), a spokesperson from the Florence mayor's office told Associated Press that the now former couple had forked out a whopping $410,000 just to rent Florence's Belvedere Fort. Kim's wedding dress was designed by Givenchy's now former creative director, Riccardo Tisci, and reportedly cost around $500,000 — meaning the duo spent almost $1 million just on the location and dress.
That pre-wedding dinner in Paris is thought to have set the two back another $4,100, $65,000 went on hair and makeup on the day, while they forked out $136,000 on flowers. As for accommodating all the guests, they lucky attendees reported to have stayed in a hotel costing at least $750 a night in Paris, while their Florence hotel rooms supposedly cost at least $885 a night.
As for the Kardashians, they're said to have stayed somewhere even more lavish at the luxe Villa San Michele, costing upwards of $1,800 per room, per night. 
It's safe to say this was one pricey wedding celebration!