Mayor Of Houston Provides Update On Investigation Into Takeoff's Tragic Death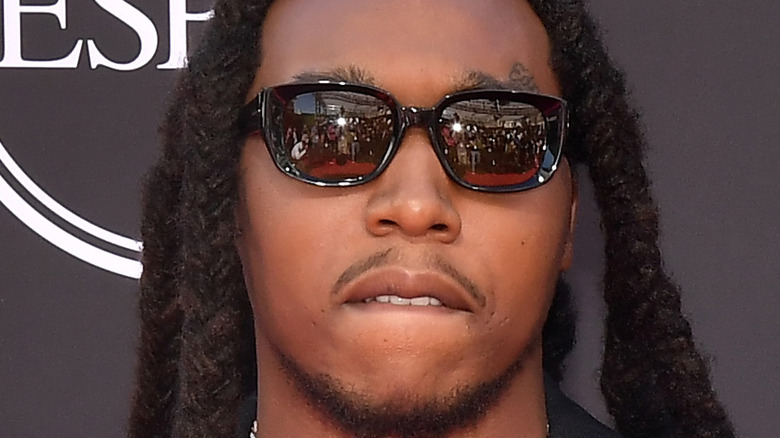 Matt Winkelmeyer/Getty Images
Houston Mayor Sylvester Turner is taking the necessary steps to ensure justice is served for Takeoff, one-third of the rap trio Migos, who was the victim of a fatal shooting in downtown Houston on November 1, 2022.
Per TMZ, Takeoff, whose real name was Kirsnik Khari Ball, was shot and killed at around 2:30 a.m. at a bowling alley in the city. He was reportedly playing dice with fellow Migos member Quavo when a heated argument broke out, and someone opened fire. Two others were injured in the shooting, but they were taken to the hospital and are expected to recover.
Houston Police Department Chief Troy Finner said at a press conference that it was out of character for Takeoff to be involved in an incident like that. "I got many calls from Houston and outside of Houston, and everyone spoke of what a great young man he is, how peaceful he is, what a great artist," Finner said (via CNN). "I would not expect him to be involved ... We have no reason to believe that he was involved in anything criminal at the time," Finner said.
It didn't take long until fans and other artists expressed their condolences and paid tribute to the rapper. And now, mayor Turner is promising to get to the bottom of what had happened.
Houston mayor promises to find Takeoff's shooter
Mayor Sylvester Turner joins Police Chief Troy Finner to brief the media on the fatal shooting of rap artist at 1199 San Jacinto Street on Nov. 1 about 2:30 a.m. https://t.co/eq9nDdp1Kw

— Houston Police (@houstonpolice) November 1, 2022
Houston Mayor Sylvester Turner is determined to find Takeoff's shooter. In a press conference held on November 1, he expressed his confidence in resolving the case, promising they will do whatever it takes to bring justice to the rapper. "Anyone who has information on the shooter, let us bring justice to this family. We will solve this case. We will find the shooter or shooters," he said. Houston Police Department Chief Troy Finner claimed something similar. "This great city ... We will find who's responsible for it," he told the press (via The Houston Chronicle). "Somebody knows exactly who it was, and I'm really confident someone will speak up."
Finner reminded the public not to blame the hip-hop community for the tragedy. "Sometimes the hip-hop community gets a bad name," he continued. "I'm calling upon everybody — our hip-hop artists in Houston and around the nation — we've got to police ourselves ... We all need to stand together and make sure no one tears down that industry."
Before his untimely death, Takeoff went on "Drink Champs" to promote his new project with Quavo. At the time, he said it's high time that fans recognized him for his talent. "I'm chill, I'm laid back, but it's time to pop it, you know what I mean?" he said. "It's time to give me my flowers. I don't want them when I ain't here."