Christina Applegate Gets Brutally Honest About How She's Dealing With Her MS Diagnosis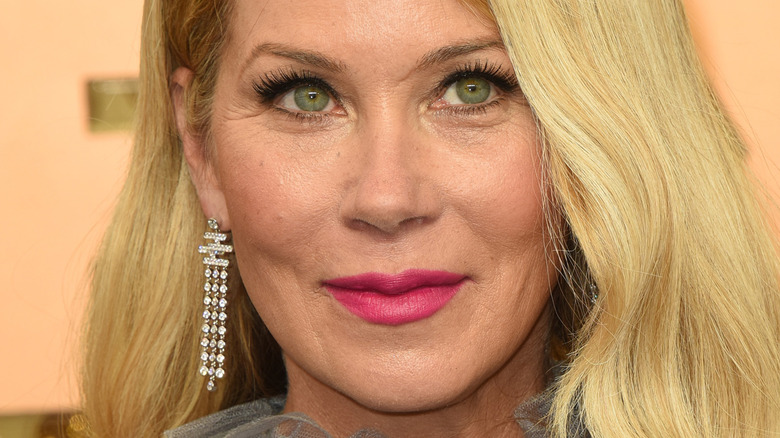 Kathy Hutchins/Shutterstock
Christina Applegate has been in the spotlight for years, starring in hit shows like "Married With Children" and now-classic comedies like "Anchorman," where she absolutely nailed the role of Veronica Corningstone. Of course, she currently stars as Jen Harding in the Netflix show, "Dead to Me," which is in its third and final season.
With a career like hers, it may seem like Applegate is invincible, but she got some tough news in 2021. Applegate was the first one to share her multiple sclerosis (MS) diagnosis with fans on Twitter, noting that it had been a "strange journey" for her so far. "But I have been so supported by people that I know who also have this condition," she wrote. "It's been a tough road. But as we all know, the road keeps going. Unless some a**hole blocks it." That was the first time that the actor publicly spoke about having MS, and she has been open and honest about it ever since.
On her 50th birthday, Applegate shared another update on Twitter with fans, detailing how that year's birthday was a "hard one." She added, "Sending so much love to all of you this day. Many are hurting today, and I am thinking of you." She also wrote that she hoped others with MS would "lift our heads up," though hers was still on her "pillow." Now, she's sharing what life has been like a year after her diagnosis and how she still struggles with it. 
Christina Applegate says she'll never accept MS diagnosis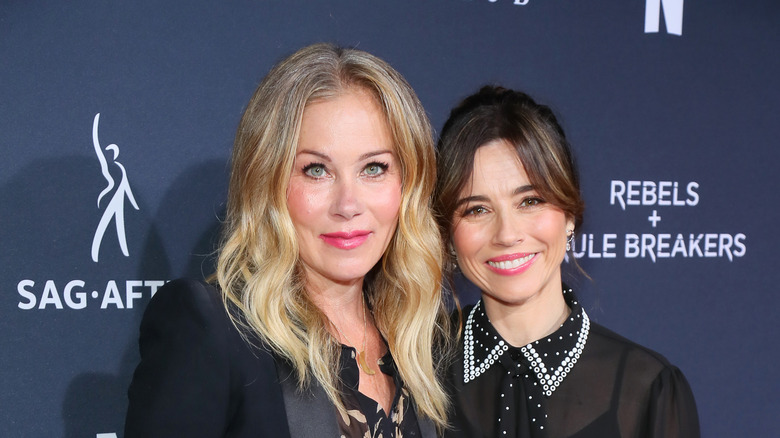 Leon Bennett/Getty Images
Christina Applegate is getting candid about her multiple sclerosis (MS) diagnosis and how she's been coping. The "Dead to Me" star spoke with The New York Times about filming the hit Netflix show amid the news. Upon Applegate's diagnosis, the show took a 5-month hiatus from filming to give the star some time to come to terms with things. "There was the sense of, 'Well, let's get her some medicine so she can get better,'" Applegate explained. "And there is no better. But it was good for me. I needed to process my loss of my life, my loss of that part of me. So I needed that time." While Applegate knows exactly what her diagnosis is, she told the outlet that she still has not come to terms with it, stating that she is never "going to accept this" and she's still "pissed" about it. 
The actor also explained that she felt an "obligation" to finish filming "Dead to Me," as there was some talk of shutting down production for good. So that's exactly what she did, but on her "terms" and with the support from co-star and friend Linda Cardellini, who Applegate called "my champion, my warrior, my voice."
On September 24, the show's Instagram page shared a trailer for Season 3, which is slated to premiere on November 17. Fans seem pretty thrilled with what's to come, and Applegate once again seems to nail her role.