Lauren Graham Opens Up Like Never Before About Her Split With Peter Krause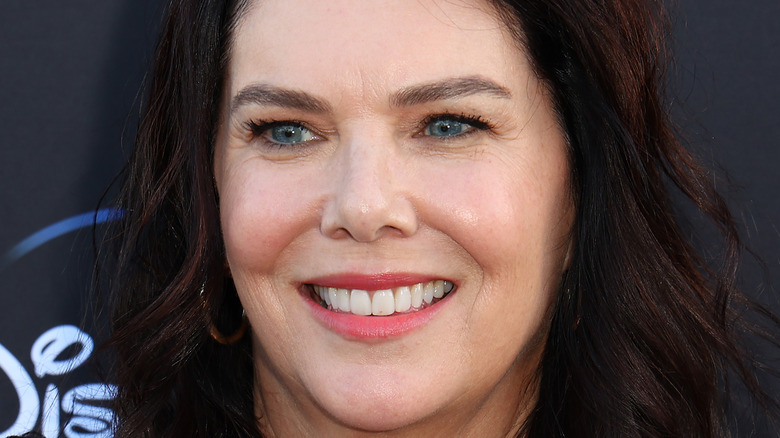 Leon Bennett/Getty Images
Actor Lauren Graham, known for her roles in such television series as "Gilmore Girls" and "Parenthood," has gone into greater detail about her split from "Parenthood" co-star Peter Krause for the first time since the couple announced in June 2022 that they had ended their long-term relationship in 2021, as reported at the time by People.
In a new interview with People, Graham has explained some of the reasons behind the end of her relationship with Krause, who played her character's brother on television. Their break-up wasn't because the two actors had previously portrayed siblings rather than lovers, though, and Graham and Krause assured fans during their relationship that the dynamic wasn't actually as uncomfortable for them as it might have seemed, with Graham once telling Redbook magazine, via People, "Nobody knew about it for awhile, because we like to be at home, cooking and not going out. I've also been really protective of it, because it's important that you can buy us as brother and sister on the show."
Lauren Graham revealed why her relationship with Peter Krause didn't work out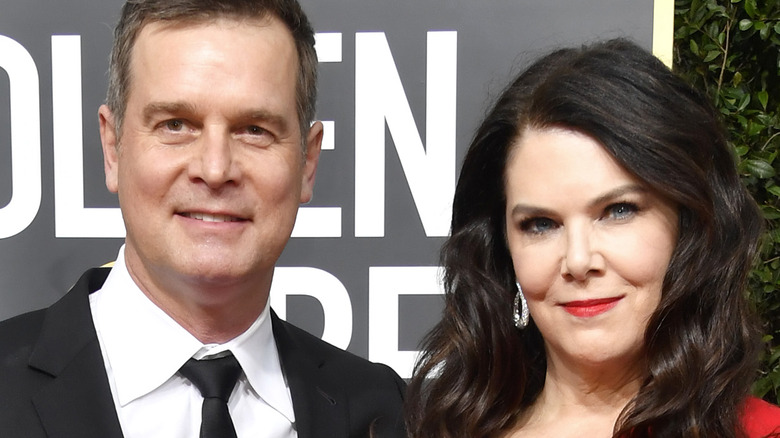 Frazer Harrison/Getty Images
Lauren Graham told People that part of her split from Krause was because their values didn't actually align despite spending years in a relationship, explaining, "We had such a good time together that I didn't maybe ask some fundamental questions about 'What are your values and what do you envision?' and those more grown-up things. And then they just caught up with us."
Still, Graham said that she is disappointed that her relationship with Krause ended, particularly because — as acknowledged by People — she helped to raise Krause's son, Roman. (Us Magazine reports that Roman's mother is Christine King.) Graham told People, "Any pain still really has its moments. I was a contributor in the life of his child, and so we're connected. And yes, I'm in a better place, but it's still just a shame. It's just sad to me."
Graham added that she is open to finding love again in the future, however, but stressed to People that it isn't her primary goal. "I'm in a rare position where I'm so thankful and I don't even know what else I would want. I got more than I ever thought. So now it becomes, how can I be a good citizen of the world and enjoy life? And who's going to be the fun person to do that with?"