Crystal Kung Minkoff Gives Her Two Cents On Lisa Rinna's Controversial Social Media Behavior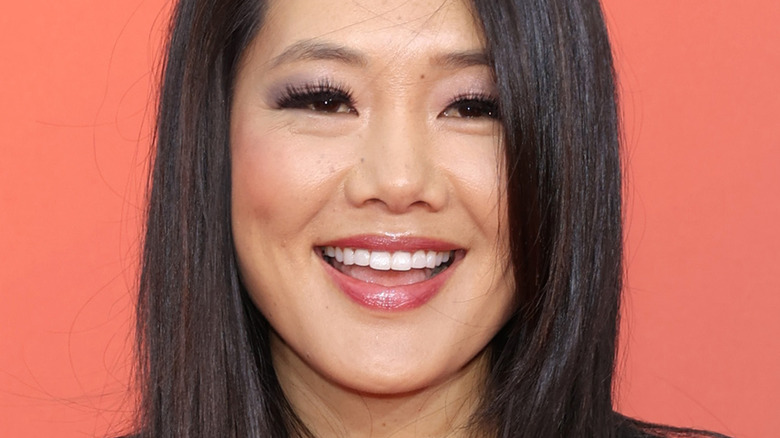 Rich Polk/Getty Images
We may receive a commission on purchases made from links.
"The Real Housewives of Beverly Hills" Season 12 reunion concluded with Part 3 on October 26. Even in a season that included Dorit Kemsley's home invasion and Erika Jayne and Garcelle Beauvais' intense feud, which kicked off, in part, due to Jayne's dismissive behavior toward Beauvais' 14-year-old, Lisa Rinna was still this season's most divisive cast member. During the season, Rinna found herself in the middle of drama on-camera... and off. Whether Rinna was feuding with Kathy Hilton over her perceived treatment of sister Kyle Richards (and her allegation that Hilton used a homophobic slur) or throwing Beauvais' book in the trash, Rinna was perpetually in the thick of it. However, it was Rinna's social media presence, which she often used to defend herself against cast members and fans, that really painted her in a negative light. 
Bravo producer and host Andy Cohen even called Rinna out about her social media activity during the reunion. "Lisa, I have spoken to you about this privately many times," Cohen said. "Your social media is disastrous." Cohen continued, "You have no impulse control." The "Watch What Happens Live" host also asserted that Rinna makes "trouble" for herself, due to her habit of posting things and subsequently deleting them (via Insider). Now, Rinna's "RHOBH" co-star Crystal Kung Minkoff has chimed in about Rinna's social media antics.
Crystal Kung Minkoff thinks Lisa Rinna needs to get off social media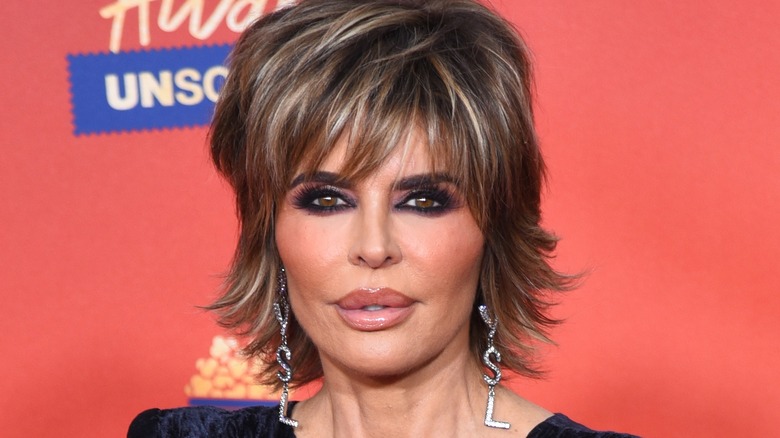 Michael Mattes/Shutterstock
During a recent appearance on Danny Pelligrino's "Everything Iconic" podcast, Crysal Kung Minkoff shared her unfiltered thoughts about Lisa Rinna's approach to social media. When Pellegrino asked Minkoff who she'd like to see leave "RHOBH" next season, he threw out Rinna's name, along with Dorit Kemlsley's, as two stars who might exit. "I'm gonna let you say those things, okay?" Minkoff began. "I don't know, I mean, do I think that there are people who, like, have lost [...] the reality of what's going on? Yes, yeah..." After a pause, Minkoff shared that she believes Rinna's "just emotional." She added, "I enjoy Rinna. Like off camera she's [...] but then I see her on social and I'm like, 'What?'" Kung's concluding bit of advice? "Just get off social!?"
Minkoff also addressed Pelligrino's question about why no one had urged Rinna to "take a step back." In her opinion, the audience, along with Andy Cohen, have expressed that idea to Rinna, but "this is an individual thing. You can't, like, unless you ban social from, like, all cast members, like, people are going to do what they want to do."
Interestingly enoguh, this podcast episode was published two days after Rinna deactivated her Twitter account, per Perez Hilton. As of this writing, Rinna's Instagram account, where she boasts 3.5 million followers, is still up and active. Only time will tell if her Insta is next.