Everything We Know About Dorit Kemsley's Terrifying Home Invasion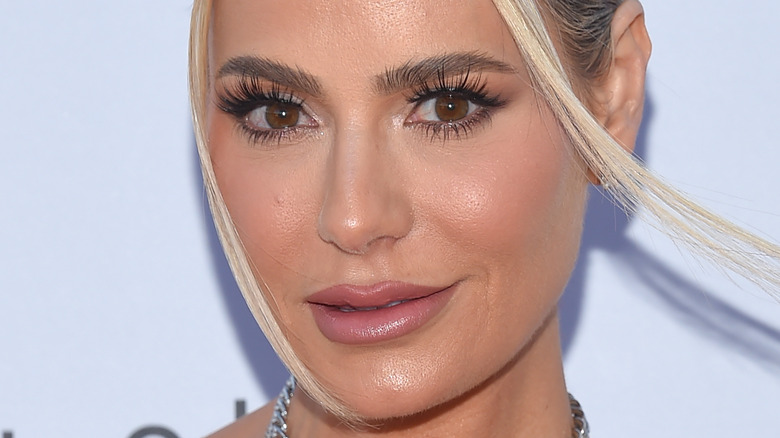 DFree/Shutterstock
"The Real Housewives of Beverly Hills" star Dorit Kemsley is a self-made success story. When she was just 21 years old, the Connecticut native took a leap of faith and moved to Italy to begin her career in fashion. Dorit told Vogue that Italian culture's focus on glamour continues to influence her style today. "It wasn't about wealth, it was about taking pride in the way you look," she said, "and I think that's a beautiful thing."
After her time overseas, Dorit moved to New York City and launched her own swimwear brand, Dorit International, per Bravo. During that time, she met her husband Paul "PK" Kemsley and moved with him to Los Angeles in 2015. Thanks to her husband's friendship with Lisa Vanderpump, the couple was offered a spot on "The Real Housewives of Beverly Hills." "It was definitely surreal seeing my style on camera at first," she told Vogue. "I think that if you watch the evolution of my style on the show, I get a lot more confident and comfortable." Dorit has since launched another swimwear line called Beverly Beach.
While Dorit's life seems to be on the up and up, she just suffered a traumatic blow, reportedly being held at gunpoint in her own bedroom. Here's everything we know so far.
Dorit lost 'all' her jewelry and handbags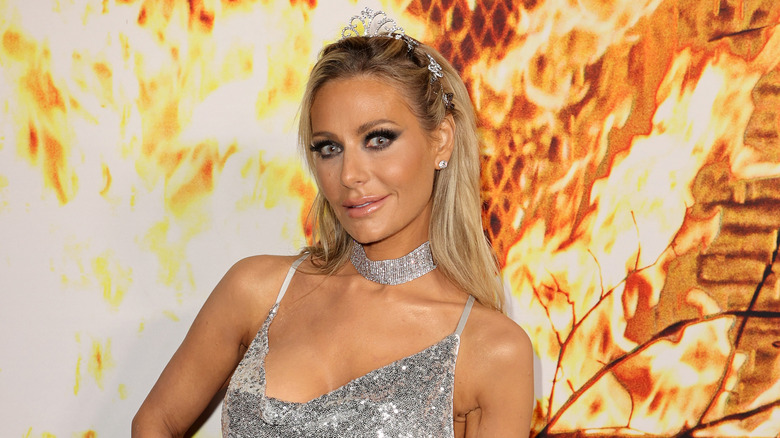 Kevin Winter/Getty Images
The Daily Mail reports that Dorit Kemsley was robbed at gunpoint during a home invasion while her two young children were in the house. Per the outlet, a source close to Dorit said that the perpetrators smashed through the door of her children's classroom and walked into her room while she was sleeping. They grabbed her and she pleaded with them, "Don't hurt my babies. Don't kill me. I'm a mother." One of the perps allegedly responded, "Kill her."
Luckily, they did not kill or harm Dorit. But they did spend 20 minutes looting her home, walking away with "all" of her bags and jewelry. They did not enter her children's bedrooms either. Dorit's husband PK Kemsley was in London, but is reportedly heading back to Los Angeles to comfort his "traumatized" wife. The next season of "The Real Housewives of Beverly Hills" is supposed to begin filming today, but it is unclear if Dorit will resume filming immediately given what just happened. We also don't know how long it will take Dorit to process what happened or whether she will do it on camera, but it wouldn't be the first time the aftermath of a terrifying robbery has played out on reality TV.