Valerie Bertinelli's Trolling Of Elon Musk Strikes A Chord With Fans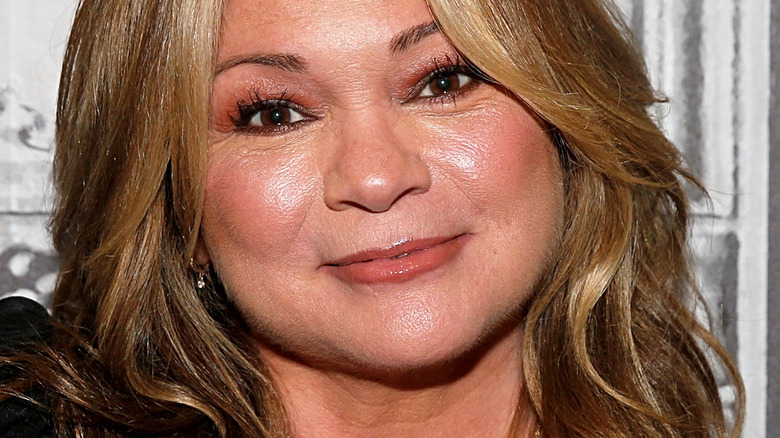 Dominik Bindl/Getty Images
Valerie Bertinelli has been in the public eye since the 1970s. She's acted in series like "Hot in Cleveland," and "Touched by an Angel," per IMDb, not to mention writing her memoir "Enough Already: Learning to Love the Way I Am Today." But Bertinelli says it wasn't until she launched a career in her Food Network series, "Valerie's Home Cooking," that she finally felt like she could be her true self. "I've been in front of the camera since I was 12 years old," Bertinelli shared with Closer in March 2019. "I was never quite comfortable acting. Now, I'm just able to be me and cook."
Despite the heartbreaks and critics, Bertinelli has stayed true to herself after almost six decades in Hollywood because she isn't afraid to speak her mind. "Look at your life the way it is right now and find the joy and find the good," Shondaland in January. "Don't focus on the negative. It all comes back to love." These days, the prolific actor has also become a prolific Twitter user. With billionaire Elon Musk taking over the popular social media site, Valerie Bertinelli is not holding back. She is risking it all for free speech.
Valerie Bertinelli challenges Elon Musk's new Twitter verification rules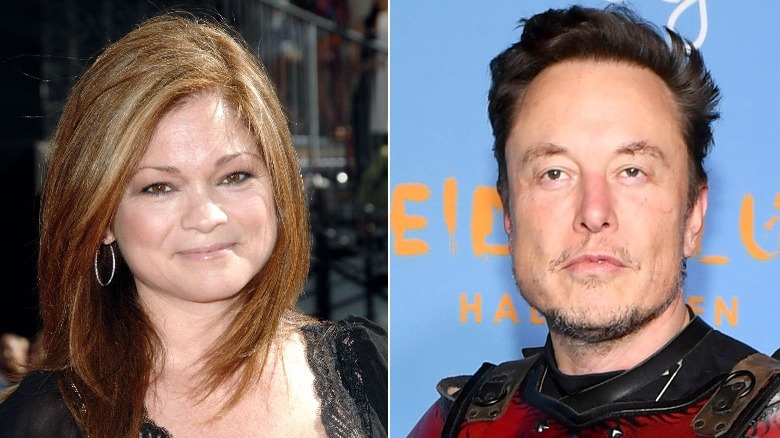 Everett Collection/Shutterstock & Noam Galai/Getty
Elon Musk acquired Twitter and has made drastic changes, including the verification tool. Before Musk's takeover, Twitter implemented a blue checkmark that proved the validity of the account in question. The Tesla CEO has eliminated this concept and has implemented a charge associated with the verification. Bertinelli is giving Elon Musk a hard time about his shocking moves.
"The blue checkmark simply meant your identity was verified," the Food Network Host shared in November. "Scammers would have a harder time impersonating you. That no longer applies. Good luck out there!" To drive her point home, Bertinelli has changed her Twitter handle to Elon Musk to prove that Tesla's CEO theory may not work as intended. Since changing her Twitter handle, she has retweeted and spread as much information as possible to encourage individuals to vote in the upcoming midterm elections. 
Fans were quick to applaud the actor for taking advantage of the switch. "He's gotta decide if he's gonna block/deactivate/take down her account and prove this wasn't about free speech, or leave it as is and continue the public humiliation at the hands of America's sweetheart. Well played Valerie, well played," one user quipped. Another stated, "Just taught a Masters class on trolling! Everyone with a blue check should do this." Whether you're for it or against it, you've gotta admit Bertinelli's trolling efforts remain unmatched.