Bethenny Frankel And Carole Radziwill's Feud Heats Up Once Again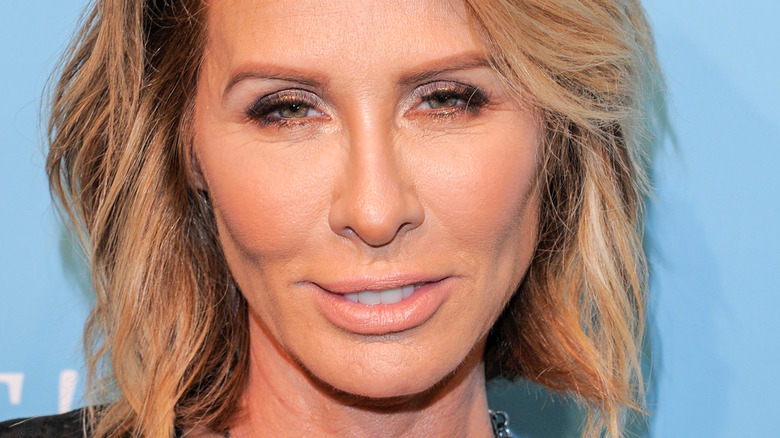 Ron Adar/Shutterstock
"Real Housewives of New York City" was the second of Bravo's "Housewives" franchise, after " The Real Housewives of Orange County." The original East Coast cast included SkinnyGirl founder Bethenny Frankel and journalist/author Carole Radziwill joined in the later seasons. Frankel left the show only to return and leave again for (what seems like) good in 2019, per People. Radziwill signed on to the cast in Season 5 and moved on after Season 10, per Fandom.
As fans saw on the series, Radziwill and Frankel had their fair share of disagreements, with one of them involving Radziwill's now ex-boyfriend. According to Bravo, Frankel asked Radziwill's then-boyfriend, chef Adam Kenworthy, to help take photos as part of Hurricane Harvey disaster relief, but he turned down the unpaid work. Frankel noted at the time on Twitter that Kenworthy is a "good person," it still didn't sit well with Radziwill. "No it has to do with Bethenny and the way she talks about me behind my back and to my face. It's all Bethenny. Twilight zone....." she wrote when asked about her "underlying tension" with Frankel over the incident.
In May, Radziwill spoke with Us Weekly, saying her friendship with Frankel was a "business one," as she revealed she hadn't spoken to the SkinnyGirl mogul in years. And now it seems that their war of words is far from over!
Carole Radziwill slams Bethenny Frankel's new podcast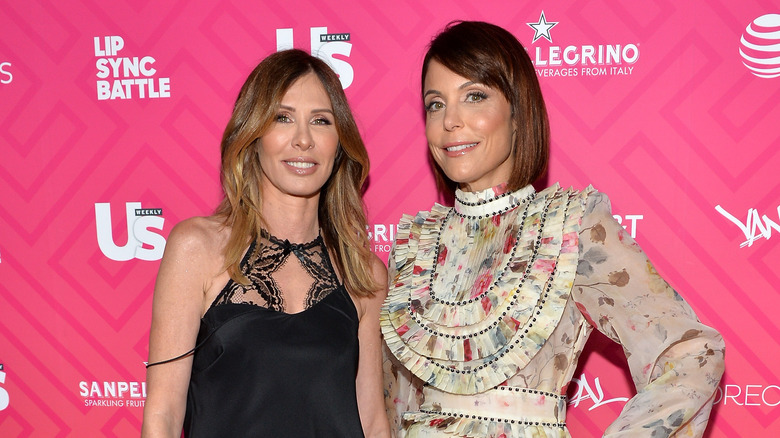 D Dipasupil/Getty Images
Bethenny Frankel and Carole Radziwill may have left " The Real Housewives of New York City" but their feud continues to this day. In November, Radziwill took to Twitter to answer fan questions, including one that read, "Wonder what my girl @CaroleRadziwill thinks about this." The tweet also included a photo of Frankel that promoted her new podcast titled "Rewives," which is a show that discusses former "RHONY" episodes with special guest stars.
In true Radziwill form, she didn't hold much back when sharing her opinion on Frankel's latest endeavor. "Oh lordy...how original. But she did build her brand by trashing & mocking women, specifically the HWs & Betheny always returns to what she does best," she tweeted. "I mean right out the gate she trash talks the other HW podcasts." The author also added that "some things never change."
It didn't take long for fans to take notice of the tweet and share their thoughts on Radziwill's war of words, and the reviews were mixed. "Come on Radzi, move on . Bethany does a lot of charity. We miss you Cool Carol," one person commented. "Love you so much Carole. We need you back in our lives in a similar manner too, maybe a podcast or youtube or tik tok, etc. would help us get our fix! lol," another wrote, adding that they still want to get their "Carole fix" in. One thing's for sure... even without the show, there's still plenty of drama to go around!