Why Teresa Giudice Thinks Caroline Manzo Isn't Likely To Return To RHONJ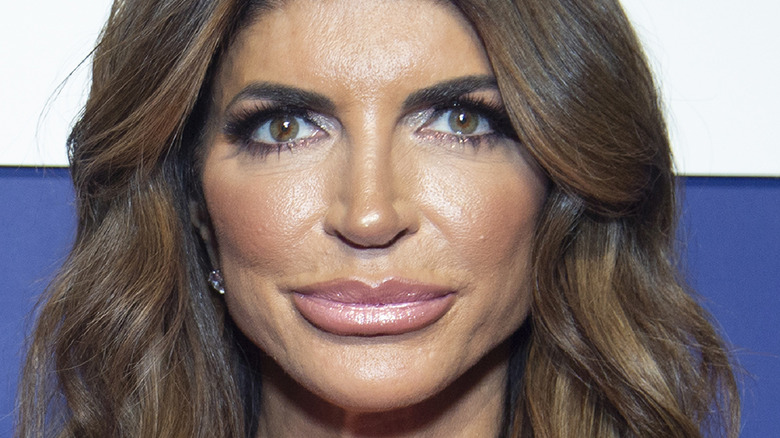 Santiago Felipe/Getty Images
"The Real Housewives of New Jersey" fans may not be seeing a return from a certain Season 1 cast member any time soon. Loyal viewers of the series will recall that the first season of "RHONJ" aired back in 2009. Per People, the original Season 1 cast members were Teresa Giudice, Jacqueline Laurita, Danielle Staub, Dina Manzo, and Caroline Manzo. Most of these TV personalities eventually ended up departing from the series over the last decade except for Giudice, who remained a main cast member throughout the majority of the show's run.
Caroline Manzo decided to end her time on "RHONJ" following its fifth season. In a 2013 Bravo blog post, Manzo explained that she chose to leave because she believed that she had "nothing more to give" as a "RHONJ" star. "Going back to film another season of 'Housewives' would only make me a hypocrite. For me, peace and integrity cannot be bought with money or fame," Manzo wrote. "I practice what I preach, and as I said on the reunion, I'm done. I simply feel that my role has run its course, and I have nothing more to give." Now, Giudice has chimed in on why we probably won't see Caroline Manzo make a "Real Housewives" comeback.
Teresa Giudice offers her opinion on Caroline Manzo's return to RHONJ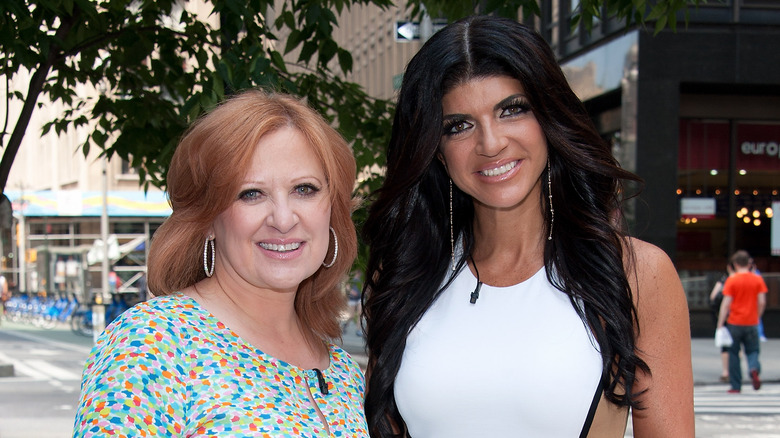 D Dipasupil/Getty Images
"The Real Housewives of New Jersey" star Teresa Giudice doesn't think Caroline Manzo will be appearing on the hit Bravo show again. When Giudice was asked about a possible return from Manzo on the "Everything Iconic with Danny Pellegrino" podcast on Nov. 9, the longtime "Housewives" star stated that Manzo is "definitely in [her] rearview mirror," and she doesn't keep in touch with Manzo. "It's just so passe. ... [Manzo is] not even in my vision," Giudice said before adding, "I don't see her at all. She's not in my friend circle. I don't associate with her. I never see her, so it's like, it doesn't even make sense." Giudice revealed that Manzo doesn't talk to any current "RHONJ" cast members, and the last time she saw Manzo was when they filmed a Super Bowl commercial together in 2020. 
In May 2022, Manzo was asked whether she would go back on "RHONJ" to face off with Giudice. "You know what? I would get great pleasure ... fans, community, to go in and just knock the s**** out of [Giudice] verbally and just put her in her place," Manzo said on the "Dear Albie" podcast. The TV personality stated, however, that Bravo "doesn't want to pay [her]." Manzo isn't in the lineup for Season 13 of "RHONJ," via Us Weekly, so fans will have to keep waiting for her potential comeback.