Viewers Have A Strong Reaction To Morgan Wallen's 2022 CMAs Appearance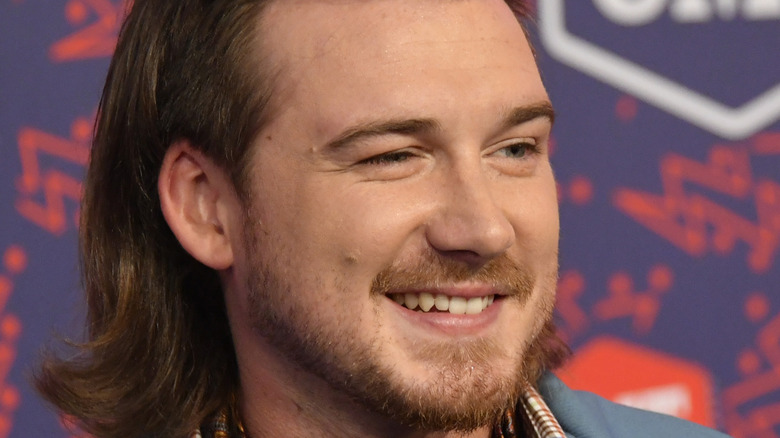 Mike Coppola/Getty Images
Morgan Wallen just made his comeback at the 2022 CMAs after being barred from the awards show last year. But fans have not exactly been receptive to his appearance.
In case you need a refresher, Wallen was banned from attending last year's show, despite his album getting nominated for the Album of the Year award. Per NME, the decision was brought about by a video of him allegedly using a racial slur that made rounds on the internet, causing him to be denied entry from multiple awards shows, as well as being dropped from his record label, Big Loud. It didn't impact his music sales, however, as sales for his album "Dangerous" still skyrocketed and nabbed the Number One spot on the Billboard 200 Albums Chart for ten weeks. 
Wallen released an apology video at the time to express how sorry he was for exhibiting such behavior. "I'm embarrassed and sorry. I used an unacceptable and inappropriate racial slur that I wish I could take back," he said. "There are no excuses to use this type of language, ever. I want to sincerely apologize for using the word. I promise to do better." He also went on "Good Morning America" to share his side, explaining that whatever was in the video, he "didn't mean it any, in any derogatory manner."
Wallen went on to promise to "do better," and now that he's making a comeback, it seems that some fans aren't ready to welcome him with open arms just yet.
Fans expressed disappointment over seeing Morgan Wallen at the CMAs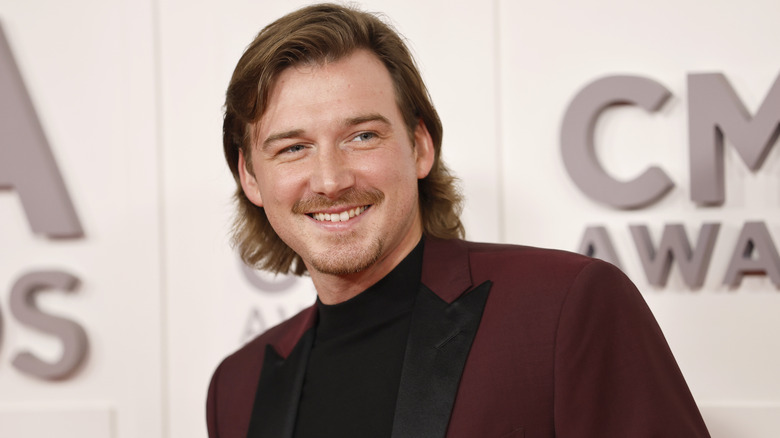 Jason Kempin/Getty Images
Memories of Morgan Wallen dropping a racial slur is still fresh to some country fans. When the singer attended the 2022 Country Music Association Awards, some people on Twitter couldn't help but share their disappointment.
"I think 'Cancel Culture' is broken," one fan tweeted. "I'm not a huge fan of country music but I'm watching the CMAs regardless. Trying to understand why @MorganWallen is still allowed in public," said another. There's also a fan who pointed out that the public tends to move on from these kinds of controversies, hence Wallen's return. "Funny how everyone forgot ... Even @SIRIUSXM started playing his songs again. Just give it time and we all forget," they wrote.
When Wallen came under fire last year, he pledged to donate half a million of his record sales to Black-led organizations. However, according to a Rolling Stone report, the Black Music Action Coalition (BMAC), which was the only organization Wallen had name-dropped, said that the amount of $500,000 "seems exceptionally misleading." And while they received $165,000 and were "appreciative of the money," they "remain disappointed that Morgan has not used his platform to support any anti-racism endeavors."