Are Colleen And Matt From Love Is Blind Season 3 Still Together?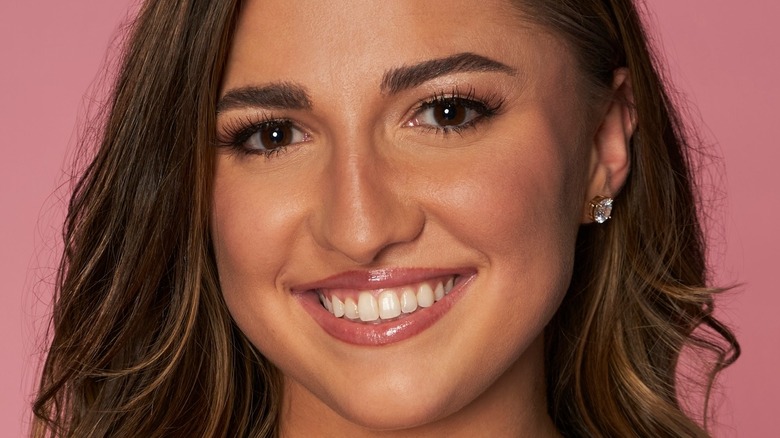 Ser Baffo/Netflix
"Love Is Blind" has wrapped up its third season documenting the journeys of couples who fell in love without ever laying eyes on each other. Nancy and Bartise, Alexa and Brennon, Raven and SK, Zanab and Cole, and Colleen and Matt all got engaged during Season 3. As noted by the Independent, sparks flew when the lattermost duo engaged in deep conversations together in the pods. However, there were instances of miscommunication and arguments that hit Colleen and Matt once they met face-to-face and vacationed in Malibu. 
This conflict resulted in Matt trying to pack up and leave the relationship for good on multiple occasions. Although Matt stated "there's no f****** I can marry this woman" at the time, he eventually ended up changing his tune. Per Entertainment Weekly, he and Colleen both said "I do" at the altar, as did Alexa and Brennon. Following their whirlwind romance, here's where Colleen and Matt stand today.
Colleen and Matt are still going strong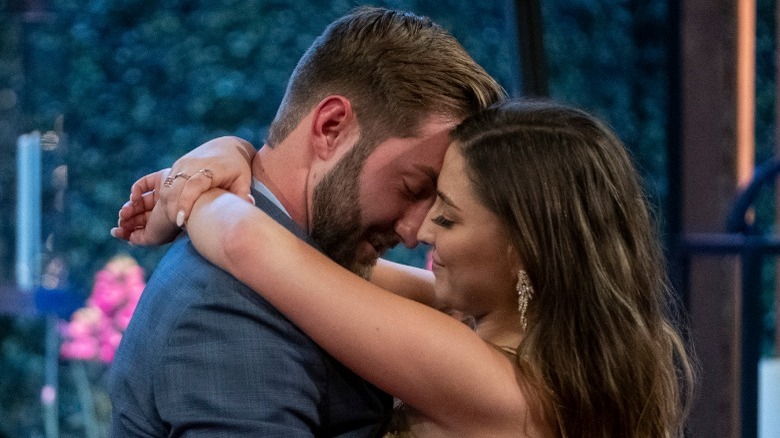 Patrick Wymore/Netflix
Since they said "I do," Colleen and Matt of "Love Is Blind" Season 3 have been going strong. GoodtoKnow shared that the duo explained their current status during the reunion episode of the popular reality dating series. Matt stated that he and Colleen are still married, but the two don't yet live together. The couple wasn't quite prepared to move in under the same roof upon tying the knot. "We're very much on the same page. Logistics-wise and money-wise we weren't there," Colleen said. "As soon as the wedding, the next day, we weren't money-wise ready to give up on our leases. Like we weren't there yet." However, the two "stay together seven days a week," Matt explained, and Colleen added that "she can't wait to move in with him."
As a devoted married couple, these love birds have been publicly spotted doing everyday tasks together. A TikTok user filmed Colleen and Matt as they exited a Target store together in Dallas, Texas, on November 7, captioning the post, "I guess love really is blind." Though they faced an adjustment period after the filming of "Love Is Blind" wrapped up, Colleen and Matt have emerged more in love than ever.
Colleen and Matt's relationship is 'as good as it's ever been'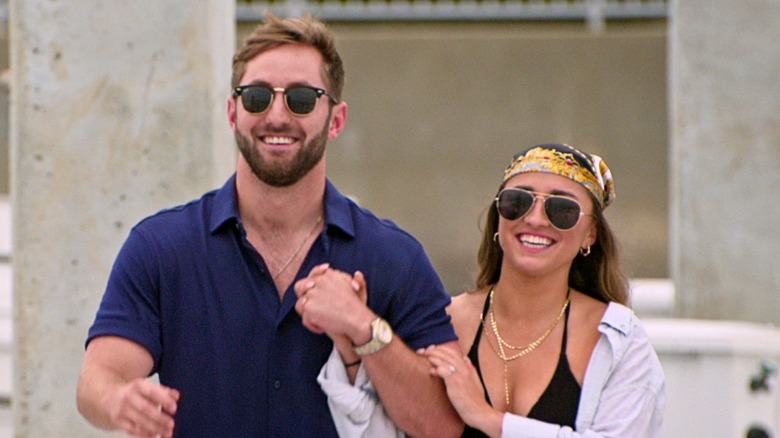 Netflix
Colleen and Matt from "Love Is Blind" have remained devoted to their union through thick and thin. Matt spoke to People on November 9 about functioning as a married couple in the real world after the show. "Getting out of the show and the whole atmosphere, you learn a lot about each other. So it kind of started off rough right when we got out of it," Matt said. "That being said, it's just learning how to incorporate each other into your daily lives." Though it was initially "tough" for him and Colleen to adjust their daily routines, the couple ended up overcoming this hurdle and is now thriving. "Right now, we're as good as it's ever been," Matt said.
In addition, Colleen opened up about the joy her relationship with Matt brings her. "He never stops making me laugh, but also ... still today, he is like my best friend that I've known for my whole life," Colleen told Entertainment Tonight Canada on November 9. "And it was wild to have that feeling so soon from meeting somebody. ... He got me, and I got him." Colleen also posted about their romance on Instagram, as she shared a picture on October 28 of herself and Matt from a past yacht date of theirs, writing, "I'll always love our story."