Elizabeth Hurley Slams Her Working Experience With Matthew Perry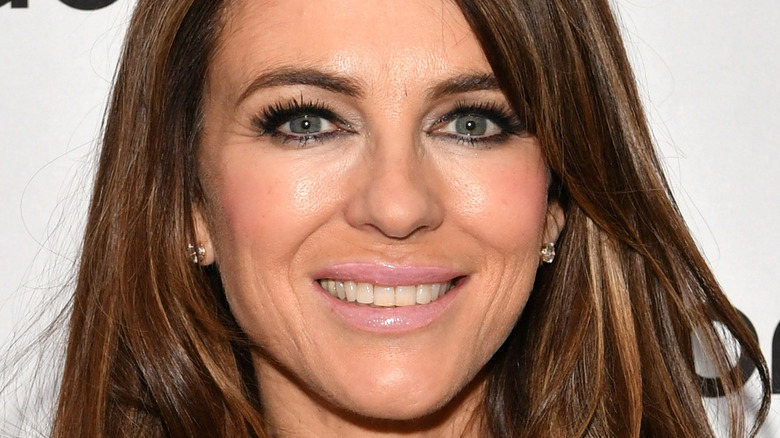 Slaven Vlasic/Getty Images
Much of the spotlight has been focused on American actor Matthew Perry in recent weeks in light of his new memoir, "Friends, Lovers, and the Big Terrible Thing," which was released on November 1. In the memoir, Perry dives deep into his unhealthy substance use, which was known to have plagued him during the peak of his acting career in NBC's "Friends," around the late '90s and early 2000s. Perry's substance abuse got so bad, in fact, that he has openly said that he doesn't remember production of around three seasons of the popular television show. As he put it, he struggles to recall his time on set "somewhere between season three and six." 
However, "Friends" was not Perry's only role during that time. As some might remember, he worked alongside actor Elizabeth Hurley for the 2002 romantic comedy film "Serving Sara," in which they played love interests. Unfortunately, though, the film's production was plagued with difficulties — largely due to Perry. Following the release of his memoir, Hurley was prompted to come out and reveal what it was like working with the 53-year-old at the time. 
If you or anyone you know is struggling with addiction issues, help is available. Visit the Substance Abuse and Mental Health Services Administration website or contact SAMHSA's National Helpline at 1-800-662-HELP (4357).
Elizabeth Hurley says it was a 'nightmare' working with Matthew Perry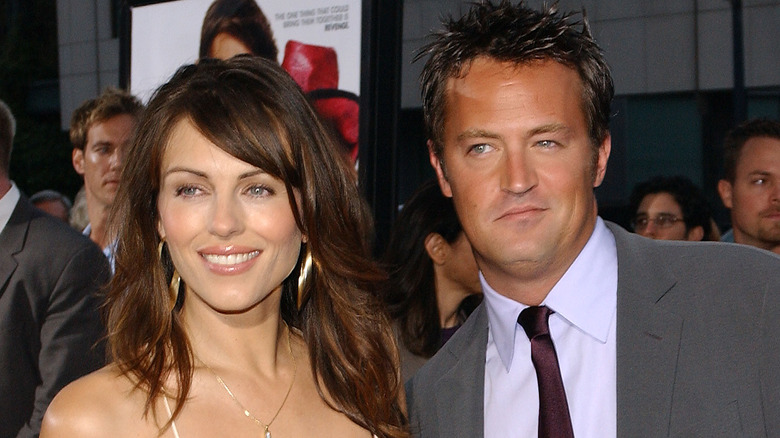 Robert Mora/Getty Images
On November 9, actor Elizabeth Hurley spoke with Yahoo! Entertainment and explained what it was like working with Matthew Perry on the set of "Serving Sara." Production for the film took place concurrently with "Friends," at the height of his substance abuse troubles. Perry had entered rehab in 2001 for excessive alcohol and amphetamine use, among others.
While saying that she did have "very fond memories of him," Hurley explained that Perry's unhealthy substance use made him difficult to work with. "To be honest, it was a nightmare working with him at that time," she revealed, adding that production had to briefly shut down so he could enter rehab. As the English actor put it, "we were in a force majeure and had to all sit at home twiddling our thumbs for some time." When it came to his book, Hurley said she hasn't read it yet, but said that he was a talented writer. "He's an incredibly gifted comedian," she said. "His way with words is fantastic." Nonetheless, Perry has said he was "nervous" about the book's release, and it's easy to see why.
The "Austin Powers" star further nuanced her statements by acknowledging that Perry was "suffering," and that he was a good person. "It was tough, obviously he was having a tough time," she explained, "but he was still very charming and a lovely person to work with." She added, "but you could see he was suffering for sure."