How Much Does Teresa Giudice Earn Per Season Of RHONJ?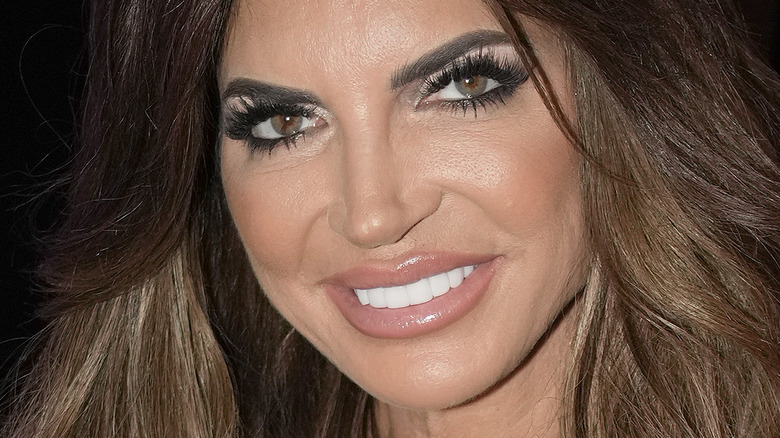 Jeff Kravitz/Getty Images
Whether it's Atlanta, Beverly Hills, or New York City, it's no secret that the "Real Housewives" epitomize luxury — but what are they getting paid for it?
Carole Radziwill previously revealed on David Yontef's "Behind the Velvet Rope" podcast that the starting salary on "The Real Housewives of New York" is lower than many may expect. "I always thought of it like, 'Bravo's giving me a budget, and it's not a big budget' ... the first year, everyone gets paid $60 000," she explained. Granted, Radziwill also shared that she managed to negotiate a higher rate, though even Yontef seemed surprised by that. As for the other iterations of the franchise, the ballpark figure of $60 000 seems like the going rate. According to an excerpt of Brian Moylan's "The Housewives: The Real Story Behind The Real Housewives" (via Vulture), Gina Kirschenheiter's divorce proceedings made it public knowledge that she received $63 000 for her first season. 
That said, a smaller "budget" is typically indicative of newbie status. In fact, as Radziwill told Yontef, "The money is great towards the end... after you've been on four or five seasons." With that in mind, we can't help but wonder what a seasoned OG may be pulling in. Someone, say, like Teresa Giudice...
Teresa Giudice is the highest paid housewife on RHONJ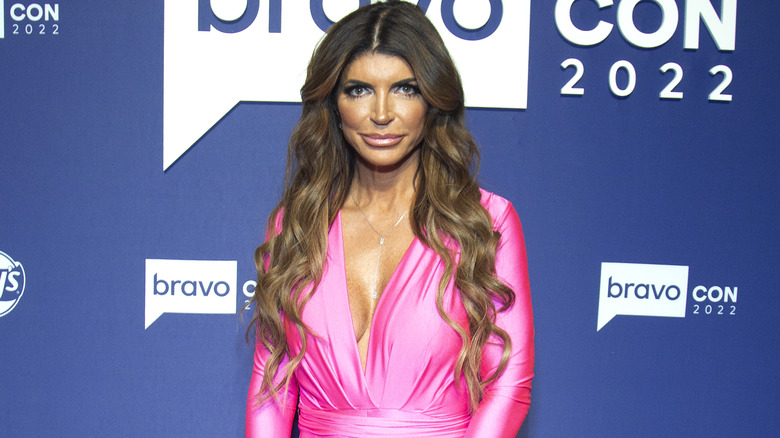 Santiago Felipe/Getty Images
Surprising no one, Teresa Giudice is the highest-paid cast member on "The Real Housewives of New Jersey" — and one of the few stars, franchise-wide, to pull in more than $1 million per season. 
According to a source who spoke with Radar in 2019, prior to March that year, Teresa had been raking in a whopping $1 million each season. Not too shabby, at all. However, the number increased when it came to light that her then-husband, Joe Giudice, would likely be deported to Italy. So, what did the head honchos over at Bravo up the amount to? "Teresa is now getting $62,000 per episode and with 18 episodes a season that comes out to $1,116,000," the source revealed. It's no surprise, then, that the "RHONJ" OG has often mentioned that she has no plans to leave the show, any time soon. In response to rumors that she would be quitting the show after Season 12, she promised Metro, "I'm going to be on until they want me off ... I'm always going to be on."
It's worth noting that Teresa is in an elite squad of "Real Housewives" whose earnings exceed the $1 million mark. According to Brian Moylan's "The Housewives: The Real Story Behind The Real Housewives," totals are typically not confirmed, but several stars from Atlanta, a handful from Beverly Hills, and one or two from New York are likely to have made the grade (via Vulture). 
And her future earnings look promising, too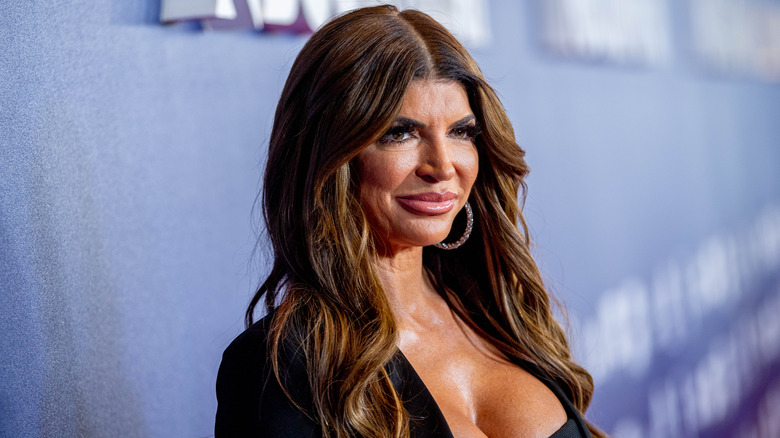 Roy Rochlin/Getty Images
Just in case her "The Real Housewives of New Jersey" earnings were not cutting it, earlier this year, Teresa Giudice diversified her income with a Bravo special about her wedding to new hubby, Luis Ruelas. 
Speaking to Entertainment Tonight in May, Giudice told the outlet her nuptials would not be televised ... at least "not on 'Housewives.'" In August, a source told People just why that was the case. That is, she and Ruelas would be saying they're 'I Do's' in a Bravo special, instead. While it's not been confirmed how much the newlyweds made from the special, the event turned out to be something of a mini BravoCon, with "Real Housewives" from across the franchise in attendance. In light of that, something tells us that the happy couple raked in a pretty penny. That's just as well, given that Giudice's hairstylist revealed in an episode of SiriusXM's Radio Andy that her controversial wedding hair alone came with a $10,000 price tag. 
As one of the longest-running OG's in the "Real Housewives" franchise, we're not surprised to hear that Teresa Giudice has pocketed some handsome earnings from the show. And, if she has it her way, she will continue doing so for years to come.