The Shady Claims Kanye West's Former Bodyguard Made About The Rapper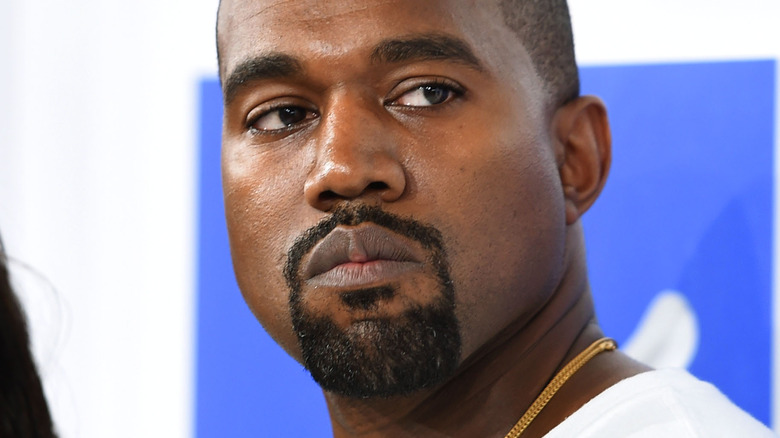 Larry Busacca/Getty Images
Celebrities often present one face to the world and another behind closed doors. While the public gets to see their glitzy, media-ready smiles, it's only their staff, close friends and family who have a truer sense of their personalities. In 2020, NYC hostess Julia Carolan posted a since-deleted TikTok video (via Elle U.K.) in which she rated several A-listers based on interactions with them at various hotspot eateries. Describing Nick Jonas as "normal and chill," Carolan called out Kendall Jenner for being "cold towards staff." Carolan also wasn't a fan of Hailey Bieber, whom she put on blast for being "not nice."
Along with servers, bodyguards spend lots of down time with celebs. Mark Billingham, who used to work for Brad Pitt and Angelina Jolie, opened up to The U.K. Sun about Pitt's naïveté regarding the world-famous couple's personal security. "I found it crazy when they would ask me questions like, 'How do I go down to that bar?' and 'What do I need to do to get there?'" Billingham dished. His account is quite a departure from the suave Pitt that viewers see onscreen!
Another bodyguard who spoke of his client in less than glowing terms is Steve Stanulis. According to Us Weekly, the former New York City policeman worked for A-listers Leonardo DiCaprio, Alanis Morissette, and Tobey Maguire, but Kanye "Ye" West was his "least favorite." In 2020, Stanulis spilled the beans on the controversial rapper's "ridiculous" rules, including his possessiveness over then-wife Kim Kardashian.
Steve Stanulis claimed the rapper was jealous and possessive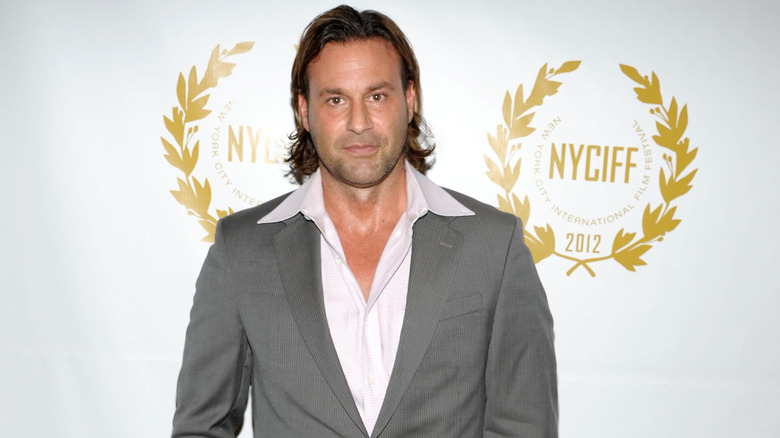 Ilya S. Savenok/Getty Images
Remember how Kanye "Ye" West used to dictate Kim Kardashian's outfits, even famously overhauling her closet early on in their relationship? Turns out, the possessiveness didn't stop there. In 2016, West fired his bodyguard Steve Stanulis for allegedly making a move on Kardashian, according to the New York Daily News. The "Dark Fantasy" rapper got jealous when he heard Stanulis chatting with his then-wife in the hallway outside her hotel room after dropping off a package.
Stanulis argued that West needed to "chill the f**k out," despite the fact he'd been "warned off" Kardashian on another occasion, per The Daily Mail. The security detail explained, "I went upstairs to see what was happening as we were supposed to be driving them ... I happened to see Kim. I thought I'd ask her or the other security ... if there was a change of plan. As I was walking up to Kim ... Kanye walked by." Stanulis said that West ignored his greeting, glared at him, and slammed the door. Shortly afterwards, Stanulis was informed that he no longer worked for West.
Stanulis clearly knew his way around the ladies, having worked as a Chippendales dancer before his time with West. Still, Stanulis denied there was ever anything romantic going on between him and Kardashian. When asked whether he'd flirted with the SKIMS founder, he replied, "Even if I wanted to, I never got the opportunity because it happened so fast."
Kanye 'Ye' West threw temper tantrums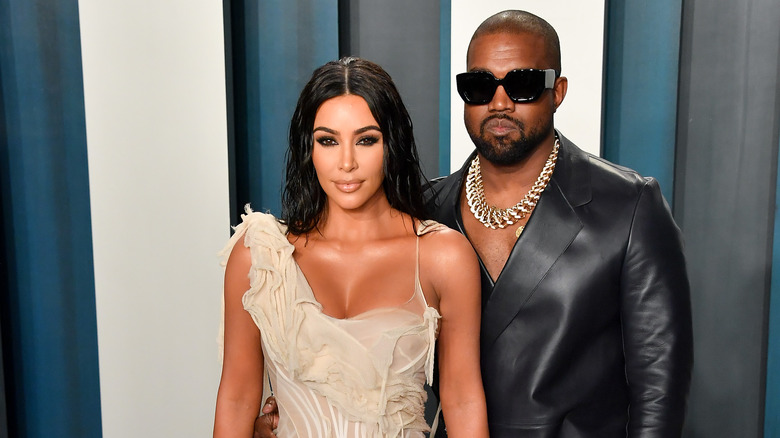 Allen Berezovsky/Getty Images
Steve Stanulis' interaction with Kim Kardashian was presumably behind his firing, but the bodyguard had more than one problem with Kanye "Ye" West. On an episode of the "Hollywood Raw" podcast, Stanulis said that he and the Yeezy designer got off on the wrong foot starting on day one. Tensions arose when West "ranted and raved" at Stanulis for not knowing what floor to push on the elevator, despite the fact it was only Stanulis' first day on the job. That conversation set the tone for their relationship. "[Tense conversations] happened on numerous occasions," the former cop added. "I gave him the one, two, threes."
Speaking to The Daily Mail, Stanulis shared more anecdotes of his time with West, none of which were complimentary. The rapper-turned-designer was reportedly so self-absorbed that he wouldn't even offer his staff a glass of water, and he frequently had temper tantrums. West's staff was therefore expected to go out of their way to cater to him and his erratic moods. This meant wearing plain black clothing, because West found patterns to be "distracting," per The U.K. Sun. "I've been employed by a lot of high-end people but I've never worked for someone like [West]," Stanulis said. "He's ten times worse than what you see. You just never knew what would trigger a meltdown." If we're going off of West's behavior as of fall 2022, then Stanulis' account of what went down behind closed doors isn't exactly surprising.