Why Hailey Bieber Feels So Upset After Her Viral TikTok Video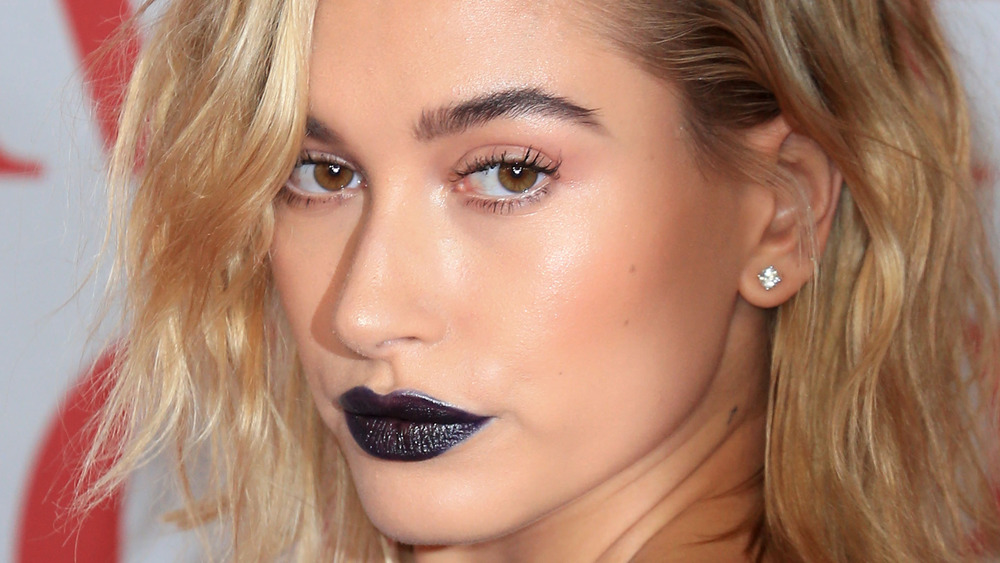 Shutterstock
Hailey Bieber (née Hailey Baldwin) caught some heat in 2020 when she was accused of having a poor attitude in a viral TikTok video uploaded by @juliacarolann, a restaurant hostess in Manhattan. The clip saw @juliacarolann rate the celebrities she'd served at her New York restaurant while giving them a score out of 10. "These are just my personal experiences, pls take with a grain of salt," she wrote in the caption.
Speaking about Bieber, the social media user admitted her opinion would be "controversial" and gave her three and a half out of 10. "I've met her a handful of times and she was not nice," the hostess claimed, while pulling a grimacing face. She added that she wanted "to like her," but just couldn't. Other celebrities rated in the video included Gigi Hadid and sister Bella Hadid — who got a 10 out of 10 — and Kylie Jenner, who was given a score of two out of 10 for supposedly being a bad tipper.
The upload received more than 3.2 million likes and even caught the attention of Bieber. In July 2020, she commented on the clip (per E! News), "Just came across this video, and wanted to say so sorry if I've ever given you bad vibes or a bad attitude. That's not ever my intention!" In a second comment, she added that she wanted to "do better" and even offered to "apologize in person."
But that's not all Bieber has to say...
Hailey Bieber was 'so upset' after being called 'not nice'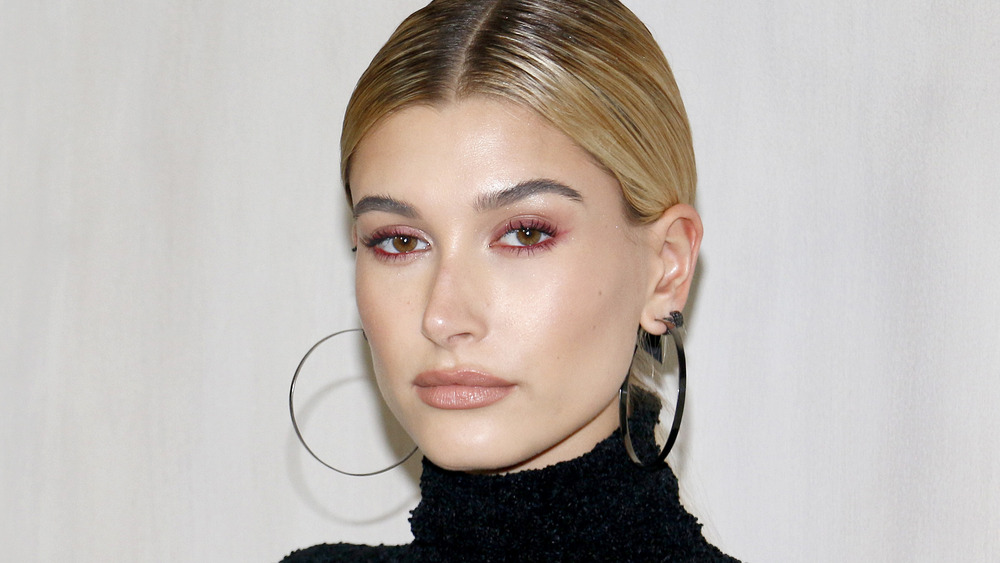 Shutterstock
In April 2021, Hailey Bieber (née Baldwin) admitted that seeing the comments said in the TikTok video made her feel "so upset," as she admitted there was "never an excuse for being rude." Speaking during part two of her YouTube conversation with Dr. Jessica Clemons titled "Cancel culture, mental health & social media," Bieber added that she "felt bad that that was her experience with me, but it made me kind of frustrated because you never know what someone's going through." She continued, "I remember going through times in my life where I was so sad, and so heartbroken that like engaging with people felt hard for me."
Bieber also shared that she wished the bad interactions had never gone down, but noted, "I'm a human and I made a mistake and I acted a way that was out of character for me. I acted a way that I don't want to be. I'm trying to do better every single day. I want to continue to grow as a person." The supermodel added that she's "open to people correcting me" and also opened up about her husband, Justin Bieber, during the chat as she spoke about how difficult it was for him growing up in the spotlight under constant scrutiny.
It seems Bieber really is willing to grow and learn from the feedback she receives, and we love to see it.