Why Hailey Bieber Used To Feel 'Sad' For Justin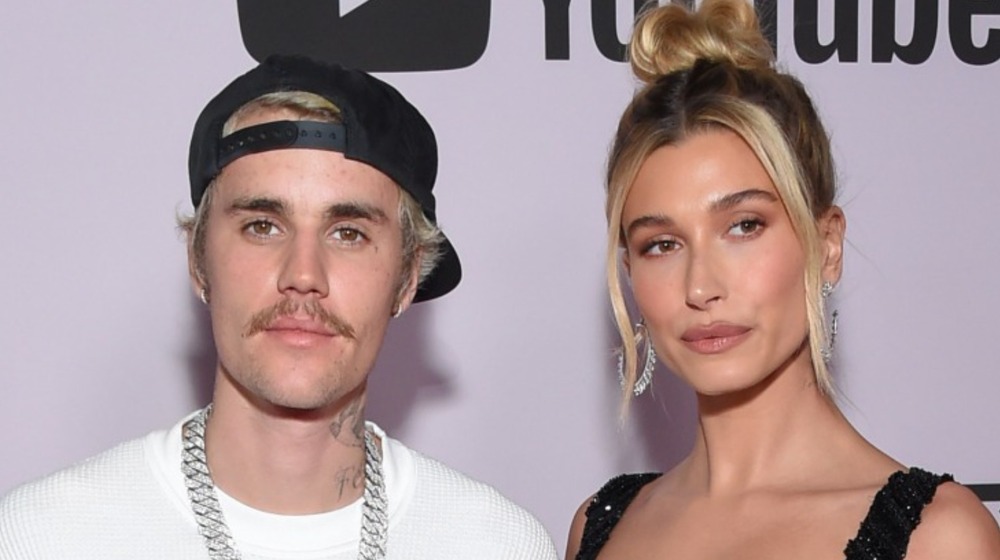 Shutterstock
Cancel culture is undeniably a huge driving force of the content we tolerate on and off social media. Almost any celebrity you can think of has been at risk of cancel culture at least once or twice in their careers. For some artists, such as DaniLeigh or Daniel Caesar, the concept of cancel culture can result in the hindering of their careers. One celeb who has previously felt the pressures of cancel culture and the media is none other than Justin Bieber.
Considering the level of fame Bieber has, it's safe to assume his every move is observed under a microscope. The "Yummy" singer faced controversy in early April 2021 for including a Dr. Martin Luther King Jr. interlude on his sixth studio album, Justice. Fortunately, Bieber has his wife Hailey's compassion to help him navigate his stardom. Read on to find out why Hailey says used to be "sad" for Justin.
Hailey Bieber felt sympathy for Justin due to the pressure from the media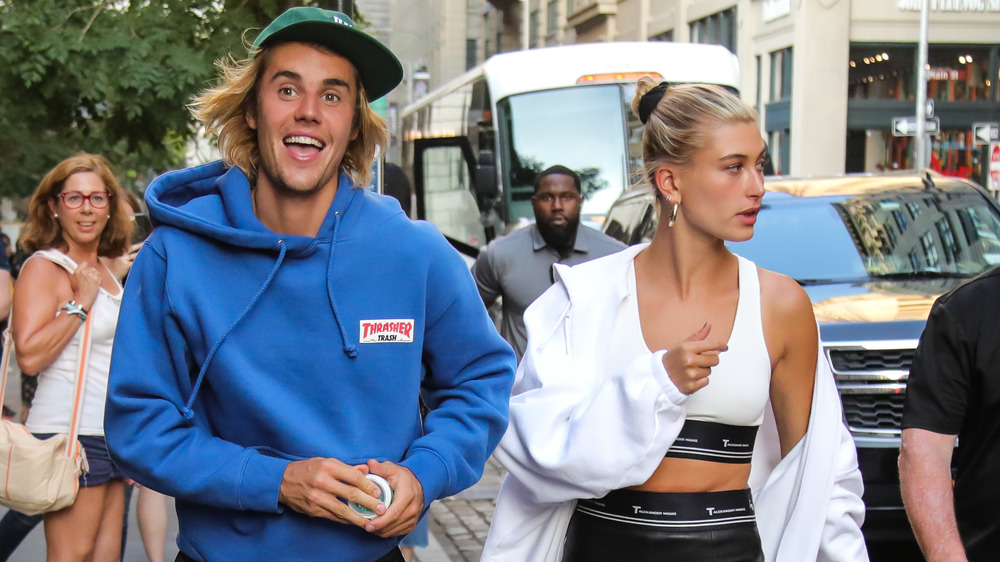 Shutterstock
Being under the surveillance of the masses isn't the easiest part of being a celebrity, which makes sense as to why Hailey Bieber is so supportive of her megastar hubby, Justin Bieber. In an early April 2021 video released on the model's YouTube channel, which is produced by OBB Pictures, Hailey opened up a discussion with Dr. Jess Clemons about cancel culture and social media's effects on mental health. Hailey also spoke on Justin's experience with enduring criticism from the public and the media.
"[...] Even my husband had to just go through everything in front of everybody and make lots of mistakes in front of the entire world. There was nothing that he could do that would get by the media," she added. "It always made me feel really sad for him because so much of what was going on was what anybody his age would be doing except it was on this much bigger scale and there was so much more pressure on him to be like this perfect example for people."
Additionally, the model shared how proud she was of Justin for how he handled the pressures of the media. She continued, "I always say to him, 'I'm impressed with how normal you are' because I don't even know what that feels like to go through mentally, emotionally, physically, and I know that it did have an effect — a big effect — on him and I'm just grateful that he's able to be the mature, stable adult that he is now."