When Did Hailey Baldwin Start Modeling?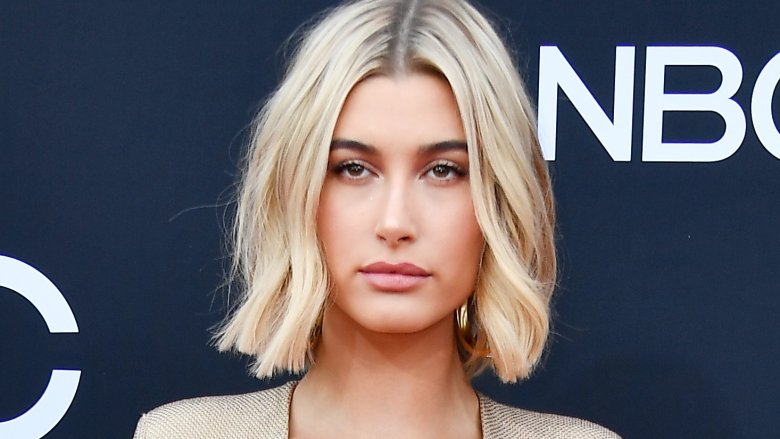 Frazer Harrison/Getty Images
Before Hailey Baldwin married Justin Bieber not once, but twice, and became half of one of the biggest millennial power couples in showbiz, she was a pretty big deal in her own right. 
If the last name Baldwin rings a bell, it's probably because the Baldwin family, specifically the Baldwin brothers, are pretty notable in Hollywood. Hailey is the daughter of The Usual Suspects actor Stephen Baldwin and niece to actor, and sometimes shady human being, Alec Baldwin. Even though she grew up in a family of thespians, it seems Baldwin didn't catch the acting bug. She didn't immediately discover her passion for modeling either. The 22-year-old's first love was actually ballet. 
According to Elle, Baldwin was a "classically-trained ballerina" whose talent allowed her admittance into summer programs of one of the most reputable ballet companies in the world, the American Ballet Theatre. She remained on top of her game until her late teens when she was forced to stop dancing due to an injury (via CNN). However, when one door closed for Hailey Baldwin, a window opened: modeling. In fact, in 2017 the model told Footwear News that she believes being a dancer helped her be a better model saying, "I learned to be able to move really well when taking photos and modeling. It helps a lot to be able to know how to move and how to translate that in a photo." So when exactly did Baldwin take the first step toward her new modeling career? 
Why is Hailey Baldwin such a familiar face?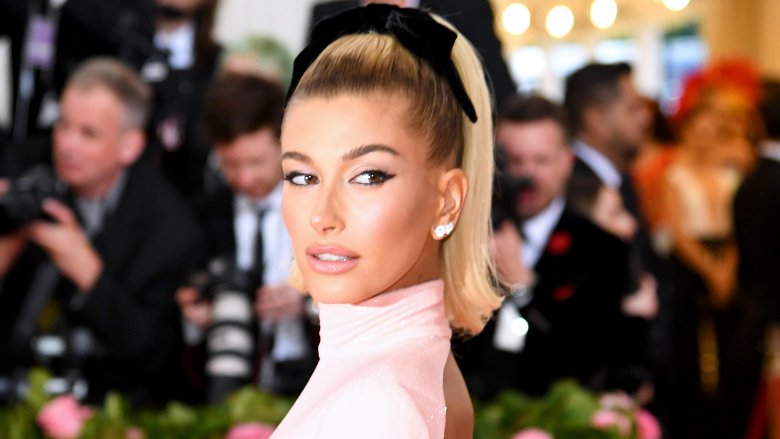 Dimitrios Kambouris/Getty Images
If you follow fashion, there's a good chance you've seen Hailey Baldwin's face. She got her start in 2014 when she made her runway debut for Topshop and Sonya Rykiel. Since then, she's strutted her stuff for big names like Tommy Hilfiger, Dolce and Gabbana and Moschino, according to CNN. Baldwin's graced the cover of Marie Claire, Glamour and Elle — just to name a few publications that have brought her on as their cover girl. Back in 2018, Baldwin landed her first Vogue cover, which is pretty much the Super Bowl half-time performance of the modeling world. These days, Baldwin often finds herself modeling alongside besties like Kendall Jenner and the Hadid sisters. In September 2019, she opened up to Vogue Australia about how even though she's clearly made a name for herself, she can't help but feel like doesn't measure up to friends who are also part of the modeling world. 
"My burn in the modeling industry has been slow and I've had to learn to be okay with that. I'm shorter than most of the girls. Even though I'm five-foot-eight, I'm not a runway girl and I totally used to feel inferior to some of my friends. Look at Kendall [Jenner] and Bells [Bella Hadid] and Gigi [Hadid] ... they're all tall and doing every runway. For a while, there was a part of me that didn't know if I could have the career I wanted if I couldn't do runway. I don't think that anymore." She told the publication that changing her mindset has been all about staying in own lane and carving a unique path that works for her. Perhaps one of the biggest stepping stones on that path to date was being named the first face of Levi's 501 denim, the brand's original blue jean, in April 2019. 
Baldwin recently took a break from photoshoots and runways to make the wedding aisle her cattwalk when she said "I do" to Justin Bieber. If you're dying to know what the model wore on her big day, you've come to the right place.