Rebel Wilson Gets Candid About Her First Days As A New Mother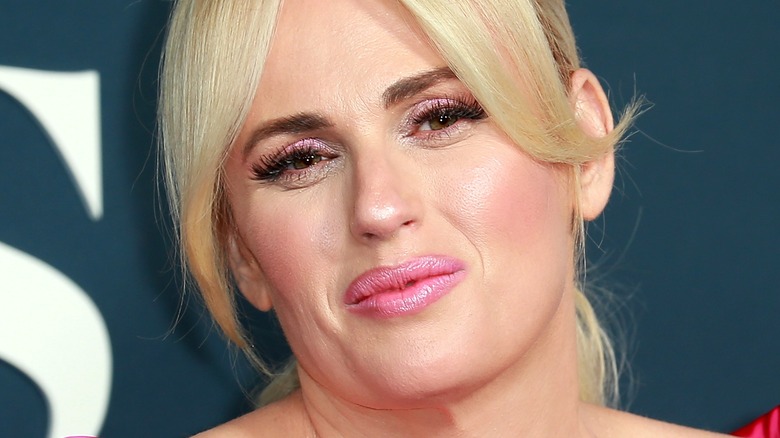 Fred Duval/Shutterstock
Rebel Wilson welcomed daughter Royce Lillian Wilson via surrogacy in early November 2022. Wilson broke the news on Instagram with a touching caption and the sweetest photo of her new baby. "Beyond proud to announce the birth of my first child, Royce Lillian, born this past week via surrogate," she wrote, adding a special note of gratitude to her "gorgeous surrogate who carried [Royce] and birthed her with such grace and care."
Wilson had previously opened up about her fertility journey and what a challenge it was. She told People that while she was filming "The Almond and the Seahorse," she got tough news. "During the filming I received some terrible news that all my harvested eggs up until that point had not survived being thawed," Wilson explained. She also addressed her weight loss journey while talking about fertility. "So I'd lost a huge amount of weight and been through 3 surgeries at that point and no viable embryos," Wilson went on. "It was devastating." But it's happy news for Wilson now and the star gave fans an update on what early motherhood has been like.
Rebel Wilson says she has 'such a chill baby'
Rebel Wilson got real with fans on Instagram Stories about what week one of motherhood has looked like since she welcomed daughter Royce Lillian Wilson. "One week of motherhood is done," she said (via People). "It's been a total life change." Wilson spoke about the simple tasks of diaper changing and assembling baby furniture and how busy she was. "Yeah, I'm not looking my most glamorous guys," Wilson teased.
But the biggest takeaway was how magical the experience was for her. "She's a little tiny thing, but she's doing so amazing and is healthy and awesome and such a chill baby, actually. So, it's actually been cool to get to know her," she said of baby Royce.
Wilson also gave credit where credit is due. She thanked James Corden for a lead on a nanny and she also thanked her partner, Ramona Agruma, for her love and support. Wilson went Instagram official with Agruma on June 9, 2022 with the caption: "I thought I was searching for a Disney Prince... but maybe what I really needed all this time was a Disney Princess," followed by hearts and a rainbow emoji. Looks like there's a lot of love going around there!