Dave Chappelle's SNL Monologue Draws Widespread Criticism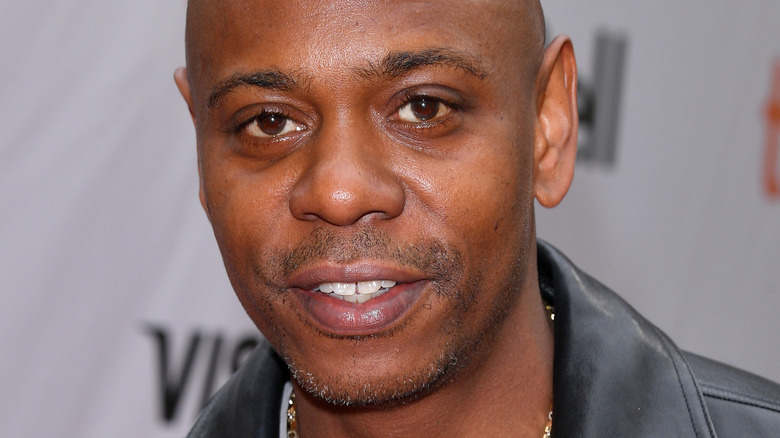 George Pimentel/Getty Images
Dave Chappelle was back on "Saturday Night Live" for the third time as host, but his monologue got him in hot water with the Anti-Defamation League.
The comedian tackled Kanye "Ye" West's controversy in his 15-minute routine and decided to kickstart his speech by addressing the elephant in the room. "I denounce antisemitism in all its forms. And I stand with my friends in the Jewish community. And that, Kanye, is how you buy yourself some time," he joked, explaining that, in his decades-long career, he's come to learn there are "two words in the English language that you should never say together in sequence: 'The' and 'Jews.'" He also mocked Ye's "Drink Champs" appearance, during which the rapper boasted that Adidas would never turn its back on him. "Ironically, Adidas was founded by Nazis," he continued, "and they were offended. I guess the student surpassed the teacher."
Chapelle proceeded to discuss the Jewish population in the industry and likened it to Black America. "I've been to Hollywood, and this is just what I saw: It's a lot of Jews, like a lot," he said. "But that doesn't mean anything. There's a lot of Black people in Ferguson, Missouri, but that doesn't mean we run the place." Chapelle added that the "delusion that Jews run show business" is "not a crazy thing to think," but "it's a crazy thing to say out loud."
The comedian's comments weren't received well by critics and viewers. On Twitter, he was even called out by Jonathan Greenblatt, the national director of the Anti-Defamation League.
Dave Chappelle was blasted for 'popularizing' antisemitism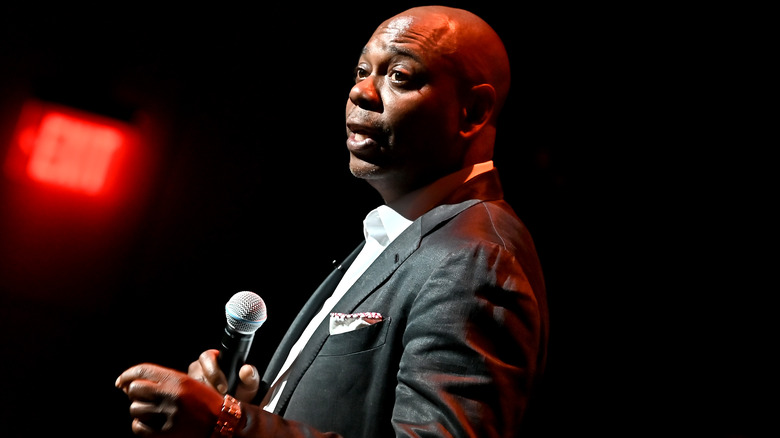 Shannon Finney/Getty Images
It's unclear what Dave Chappelle's intentions were with his speech, but according to Anti-Defamation League national director Jonathan Greenblatt, the comedian was helping perpetuate antisemitic rhetoric in popular media.
"We shouldn't expect @DaveChappelle to serve as society's moral compass, but disturbing to see @nbcsnl not just normalize but popularize #antisemitism," he wrote on Twitter. "Why are Jewish sensitivities denied or diminished at almost every turn? Why does our trauma trigger applause?" While the organization hasn't issued an official statement yet, Carly Pildis, its director of community engagement, also chimed in. "Here is the thing, Dave Chapelle wants to joke about antisemitism but he isn't living with the consequences of it. Antisemitic incidences are at a historic high in America, but that doesn't get mentioned," she said.
It's worth noting that Chappelle, who was under fire for spewing jokes targeting the LGBTQ+ community, never addressed his previous issue during the 15-minute monologue at all. "So crazy to see Dave Chappelle go on SNL and do a whole opening monologue bit about anti-Semitism and stupid bigots without any context that acknowledges he's a giant anti-trans bigot," one viewer pointed out, with another saying, "Not surprised a transphobic guy is also anti-Semitic. The 'like a lot' line is teeming with repulsion. Chappelle is dangerous."
He attempted to apologize during a show in October 2021, but it turned out that he was merely joking. "I would like to apologize... nah, I'm just f***ing with y'all," he quipped on stage (via the Independent).