Insider Dishes On Rihanna's Thoughts About Expanding Her Family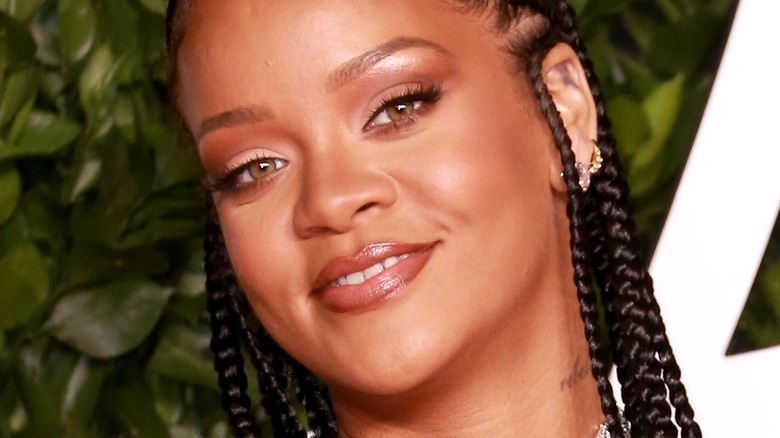 Fred Duval/Shutterstock
Rihanna apparently wants to have more kids, at least according to a source close to the star.
The "Lift Me Up" singer has just given birth to her first child, a baby boy with rapper A$AP Rocky. And despite having a lot on her plate, including a Super Bowl performance, a new album, and continuous releases for her beauty and lingerie line, she's enjoying her first venture into motherhood — so much so that she wants to have more children.
Back in May 2020, she already expressed wanting to have a big family. She told British Vogue that it doesn't matter whether or not she has a partner; she wants to have kids on her own terms. "I know I will want to live differently [in 10 years]," she told the magazine. "I'll have kids — three or four of 'em." When asked if she'll do it without a partner, she responded, "Hell, yeah," highlighting the stigma surrounding single parenthood. "I feel like society makes me want to feel like, 'Oh, you got it wrong...' They diminish you as a mother if there's not a dad in your kids' lives. But the only thing that matters is happiness, that's the only healthy relationship between a parent and a child. That's the only thing that can raise a child truly, is love."
But now that she has A$AP Rocky in her life, it doesn't look like her stance has changed.
Rihanna wants to have more kids with A$AP Rocky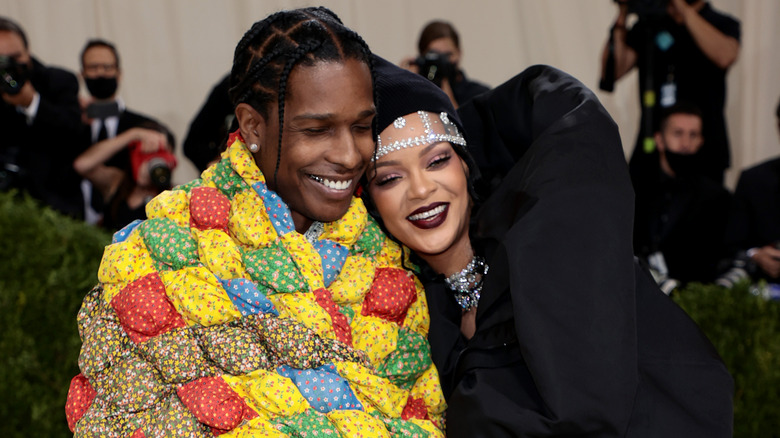 Dimitrios Kambouris/Getty Images
Now that Rihanna has gotten a taste of motherhood, a source close to the "Love on the Brain" singer dished that she wants to grow her family with A$AP Rocky. They're apparently in a better place than ever and happily doting on their newborn son.
"Rihanna and A$AP are so in love and have the best time together," the source shared with Entertainment Tonight. "They are also a great team when it comes to being parents to their baby boy. Rihanna always dreamed of being a mom and she takes a lot of pride in it. She would love to have more children with A$AP in the future." This echoes what the Fenty Beauty founder told Interview in 2019: being a mother is what she wanted "more than anything in life," so it's not surprising to know that she wishes to welcome more babies in the future.
While Rihanna is currently involved in multiple projects, an insider told Life & Style that she wants to get them over and done with so she can embrace mommy mode. "Rihanna wants to get the Super Bowl out of the way so she can get back to A$AP and full-time mommy duty," they shared, adding that "a little sister for her son would be perfect." They also said that the baby brought her "closer" to A$AP Rocky. "Rihanna loves being a mom and she loves seeing A$AP's daddy side... Seeing father and son bond just melts her heart," they dished. "They're more in love than ever."