Pete Davidson And Colin Jost's Ferry Bar Plans May Be Sinking Even Further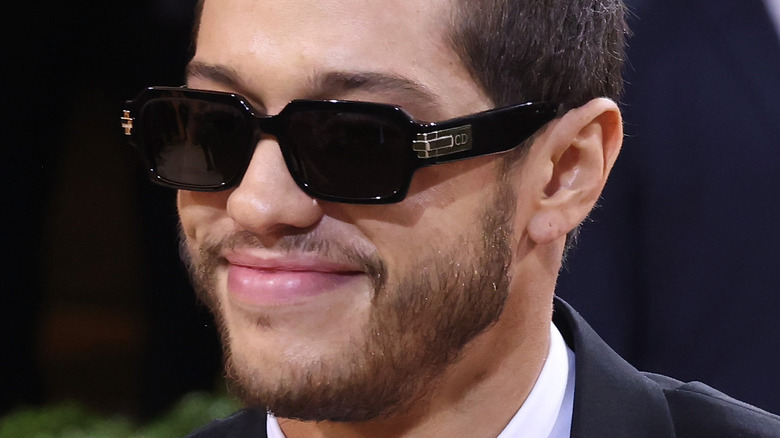 Taylor Hill/Getty Images
In January 2022, "Saturday Night Live" stars Pete Davidson and Colin Jost, along with their friend Paul Italia, invested in a Staten Island ferry, hoping to turn it into an entertainment venue (via Vulture). "There's a few levels," Davidson told People in February 2022. "There is going to be a bar, there's going to be a nice restaurant, and the big space is going to be an entertainment space."
However, the dream has since run into some major problems. The New York Daily News interviewed the former captain of the ferry, who alleged that there is a problem with wearing asbestos, as well as a problem with the engine that has been damaged from a fire. Additionally, one of the workers added that the boats in the area have been infested with roaches due to litter. Italia denied these claims, telling the Daily News, "It's garbage information." Italia added that he will be sharing future plans for the ferry by the end of 2022.
Davidson and Jost joked about the purchase on a Weekend Update sketch with Alex Moffat. "We thought the whole thing through," Jost sarcastically said, and later mentioned that they were having trouble finding a place to dock the boat. Davidson mentioned that the mayor of New York tweeted in support of it, even offering assistance if they needed it. And it seems that the two comedians may need that assistance.
Pete Davidson and Colin Jost's ferry renovations will be expensive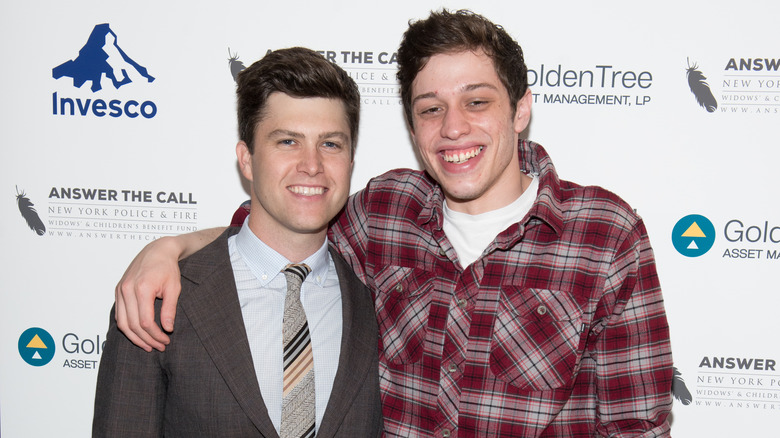 Noam Galai/Getty Images
On November 10, 2022, a source close to Pete Davidson opened up about their concerns in regards to the dream of turning a Staten Island ferry into an entertainment venue. "This is an extremely expensive undertaking ...," the insider told the U.S. Sun, adding "they are looking at several million dollars that will need to be sunk into the project." The source added that besides eliminating the asbestos and roach dangers, a lot of responsibility is needed to renovate the boat and meet the Americans with Disabilities Act requirements. The insider said that docking will also be expensive.
Colin Jost, who co-owns the boat with Davidson, talked about the many responsibilities on "Late Night with Seth Meyers" in September 2022. "Financially it's going great," he joked. "We are printing money. It is our own money, it's ferry bucks. We are printing it, desperately hoping that a dock will take it for payment."
But joking aside, Cortney Worrell, president and CEO of the Waterfront Alliance, already addressed the concerns that the source posed, such as finding a good spot for docking, the ADA requirements, and other environmental factors. "None of this is impossible, but it's needed," she told the U.S. Sun in March 2022, mentioning that all three investors have the money. The head of the organization said that five years is an "optimistic goal" for the ferry to be open for business.