How Many Kids Do The Sister Wives Actually Have Altogether?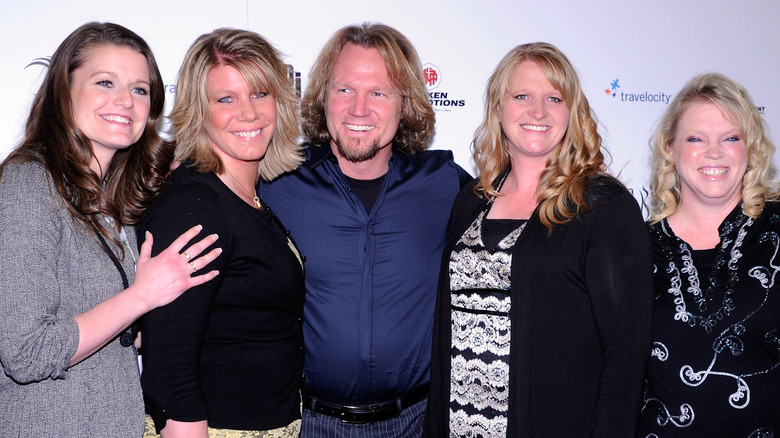 Ethan Miller/Getty Images
The TLC reality television series "Sister Wives" focuses on the Brown family, particularly patriarch Kody Brown and his relationships with his multiple wives in a polygamous family arrangement. Throughout the show, the family has seen its fair share of drama, including wife Christine Brown's decision to end her marriage to Kody, as reported on by Entertainment Tonight. (Although the two went back and forth on their use of the term "divorce" to refer to their separation, Kody and Christine were not legally married to one another at any point.)
Also part of the family dynamic are the children in the Brown family, including wife Robyn Brown's three children from a previous relationship, whom Kody adopted (via Showbiz Cheat Sheet). After counting up all the children of Kody Brown's titular sister wives, it turns out that there are enough Brown kids to rival the numbers of another family made famous by TLC.
There are over a dozen Brown children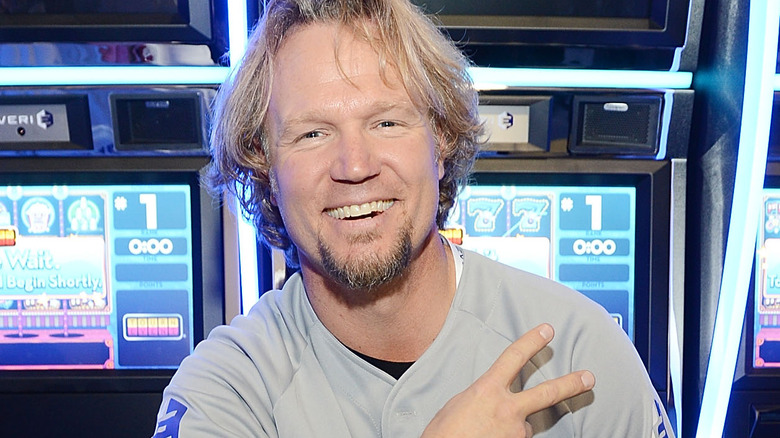 Denise Truscello/Getty Images
As pointed out by In Touch Weekly, the Brown family isn't far behind the Duggar family in regard to how many children they have. Counting the children from all four of Kody Brown's wives, that's 18 children in total. The wife with the fewest children with Kody is his first wife, Meri Brown, with whom he shares one child, Leon. (Leon came out as transgender on their Instagram account in June 2022 and highlighted that they use the pronouns "they" and "them.")
Meanwhile, Kody has six children apiece with Janelle Brown and Christine Brown, tying them for having the most children of the wives. He has five children with Robyn Brown, two of whom are his biological children. (There has been some fan speculation that Robyn is pregnant with or has given birth to a sixth child, as discussed by outlets Soap Dirt and TV Season & Spoilers, but this pregnancy news has not been confirmed.)
There are also grandchildren in the Brown family
Like the Duggar family, the Brown family also expanded into the next generation. At the time of publication, Kody Brown has three grandchildren. In addition to the two grandchildren by daughter Maddie (Axel and Evangalynn) shown on In Touch Weekly's family tree, daughter Mykelti has a daughter of her own named Avalon, whose birth is not reflected on the infographic. (Maddie and Mykelti have different birth mothers. Maddie was born to Kody and Janelle Brown, and Mykelti was born to Kody and Christine Brown.)
Additionally, in June 2022, Mykelti announced her second pregnancy to People. Per the magazine, she and her husband, Antonio "Tony" Padron, are expecting a set of twins due in December 2022. Additionally, Maddie is expecting her third child.
Counting only confirmed pregnancies, the Brown family is looking at having 18 children and six grandchildren, adding to the family tree of the already large brood.