Why Nick Carter Didn't Attend His Sister Leslie's Funeral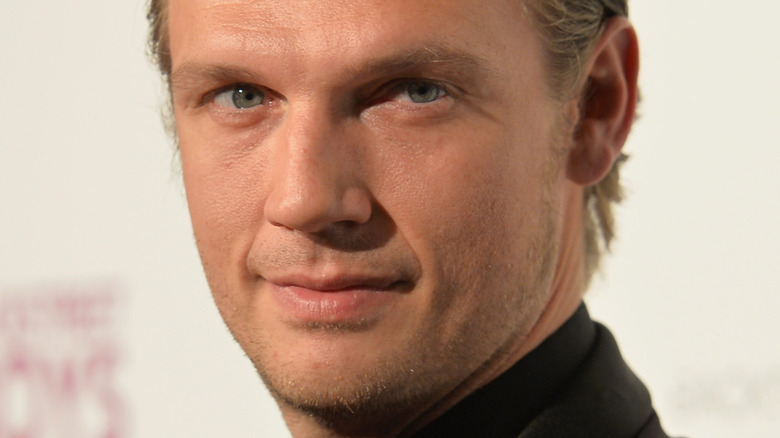 Alberto E. Rodriguez/Getty Images
After it was announced that Aaron Carter had tragically died at age 34, his brother Nick Carter released a heartbreaking statement that hit home with his fans. Nick admitted that although his relationship with Aaron was complicated, he believed "addiction and mental illness" cast a dark shadow on his younger brother's life. "Now you can finally have the peace you could never find here on earth....God, Please take care of my baby brother," Nick wrote on Instagram.
And while there's no doubt that he is mourning the painful loss of his brother, Nick was not on speaking terms with Aaron at the time of his death, according to TMZ. Back in 2019, Nick was granted a restraining order from Aaron after he allegedly threatened the singer's family. Nick wasn't the only person in the Carter family concerned about Aaron's behavior, as his twin sister Angel Carter was also granted a separate restraining order against him. And while Nick's relationship with Aaron was complicated, the one he shared with his sister Leslie Carter was even more difficult for some to understand. Nick admitted that Leslie's death, and the circumstances surrounding it, were hard on him, so why didn't he attend her funeral?
Nick Carter didn't want to expose himself to future scarring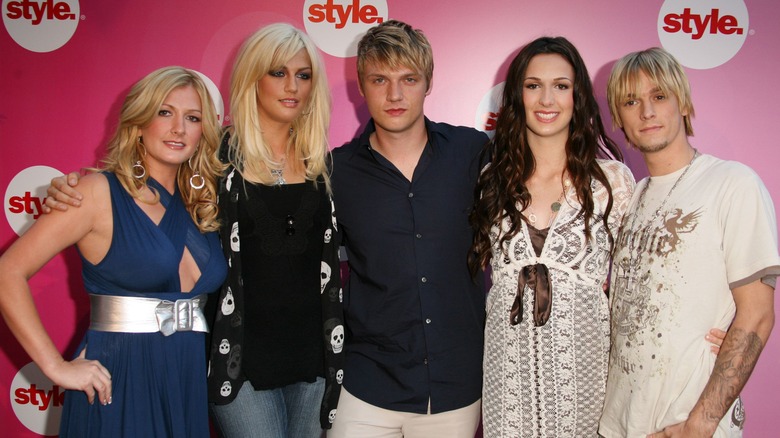 Chad Buchanan/Getty Images
In 2012, Leslie Carter tragically died from an overdose at age 25. As ABC reported, she was under the influence of several drugs before her death. The medications found near her body were used to treat her "long history of mental illness" and depression. A year after her death, Nick Carter admitted many members of his family had blamed him for Leslie's death, believing that if he "had been there," his sister might still be alive. During an appearance on Dr. Phil, Nick admitted that he didn't go to his sister's funeral because of the toxic environment he felt his family had created. "I wanted to go so badly to that funeral," he explained. "But at the same time, knowing that I didn't want to expose myself to future scarring and hurt."
Nick also added that after Leslie had died, he was concerned that no one in his family wanted to talk about the circumstances surrounding her death. Instead, he says that were all playing the blame game behind closed doors. Interestingly enough, Aaron Carter had also placed some blame for Leslie's death on himself.
Aaron Carter never recovered from the trauma of losing his sister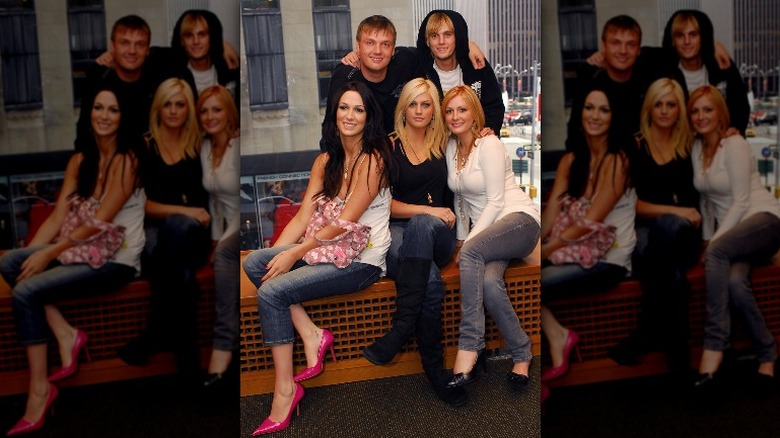 Kristy Leibowitz/Getty
A source close to the Carter family told People that Aaron Carter had never fully recovered from the trauma of losing his sister, Leslie Carter, in 2012 and his father, Robert Carter, in 2017. During a 2019 episode of "Marriage Boot Camp: Family Edition," Aaron admitted that he felt responsible for the deaths of his family members. His mother, Jane Carter, was also on the show and said (via E! News), "I think that's one of the things that hurts Aaron the most, he just was so busy with his own life that he wasn't there, and I think he wanted to be there for them. In his heart, he feels like he could've done something more."
Now, with the additional loss of his brother Aaron, Nick Carter appears to be mourning at home with his three children. "After being away for so long. It just feels good to be back with them," he captioned an Instagram post. According to Radar, the Carter family is currently planning Aaron's funeral, with sources telling the mag it will be held at "a later date."