Donald Trump's 2024 Announcement Signals The Family Is Distant As Ever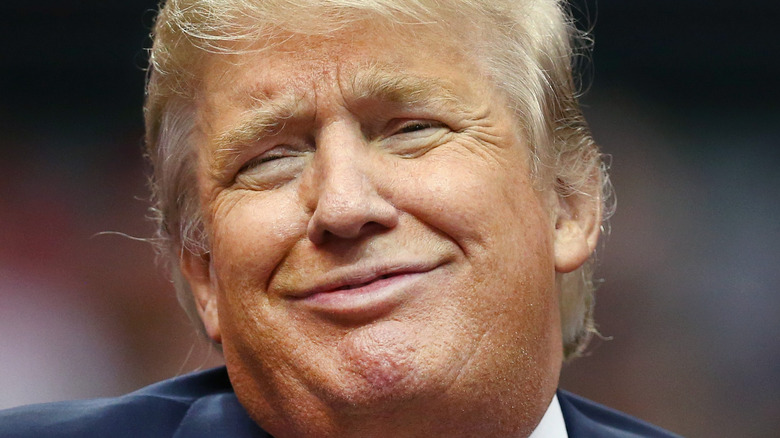 Tom Pennington/Getty Images
Donald Trump just announced that he's running for President of the United States for the third time. It was just a few weeks ago when the ex-president vowed to pursue a bid for head of state once again. At a rally in Latrobe, Pennsylvania on November 5, he offered a conspicuous hint at his White House plans. "I'm not going to say it right now ... Four more years," he exclaimed. "Everybody, I promise you, in the very next, very, very, very short period of time, you're going to be so happy."
Despite Trump's apparent enthusiasm to run for the presidency again, more and more Republicans are reportedly opposed to the idea. Mike Pence, who was once his loyal partner, expressed dissent. "I think we'll have better choices," he told The New York Times. Maryland Republican Gov. Larry Hogan also made it clear that Trump will not have his endorsement. "It's basically the third election in a row that Donald Trump has cost us the race, and it's like, three strikes, you're out," he told CNN. Even the 76-year-old's family — including Ivanka Trump and her husband Jared Kushner, who was once a senior advisor to Donald — are allegedly having second thoughts about supporting the 2024 campaign. An insider divulged to the New York Post that the Trump family patriarch was "begging" his two children to support his upcoming campaign.
While it seems that the odds are against Donald Trump's favor, that didn't stop him from announcing his bid for the 2024 presidency.
Donald Trump officially launches 2024 presidential bid without most of his family's support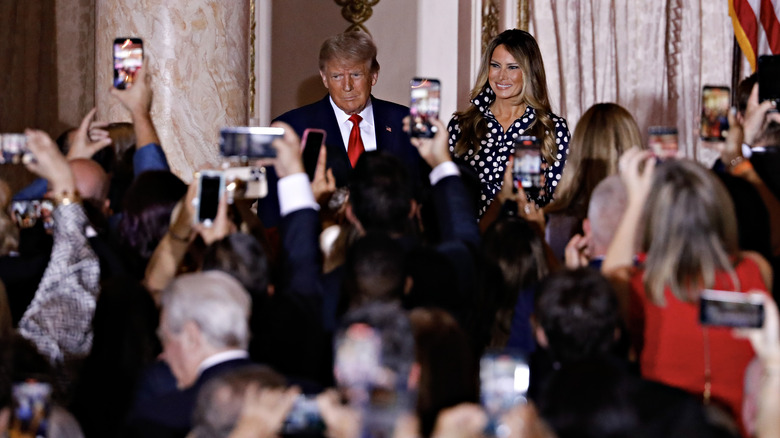 Bloomberg/Getty Images
Donald Trump's 2024 presidential run has officially begun, but it doesn't look like he has the blessing of most of his family. The 45th President of the United States announced his candidacy for re-election at his Mar-A-Lago resort in Florida on November 15 (via Twitter). "America's comeback starts right now," he told the audience. "But we have always known that this was not the end; it was only the beginning of our fight to rescue the American dream ... I am tonight announcing my candidacy for president of the United States." While he looked excited about the prospect of taking on the Oval Office once more, only a few of his family members shared public support. Melania Trump was the sole Trump present at the announcement, and his kids appeared to be nowhere in sight.
Meanwhile, on social media, it was only Donald Trump Jr. who expressed support. "We will once again put America First! President Trump," he wrote. As for the rest of the Trump kids? They may need some convincing. A source close to the family told CNN that Ivanka Trump has been "done" with Washington "since the day she left," while her husband, Jared Kushner, apparently "does not intend to join the campaign and get back involved" either. Don Jr. is the only one expected to go "out there campaigning," though Eric Trump and Lara Trump are likely to follow suit. Tiffany Trump, who recently celebrated her nuptials at Mar-A-Lago, has remained mum on the matter so far.