Is Miley Cyrus Close With Her Mom Tish?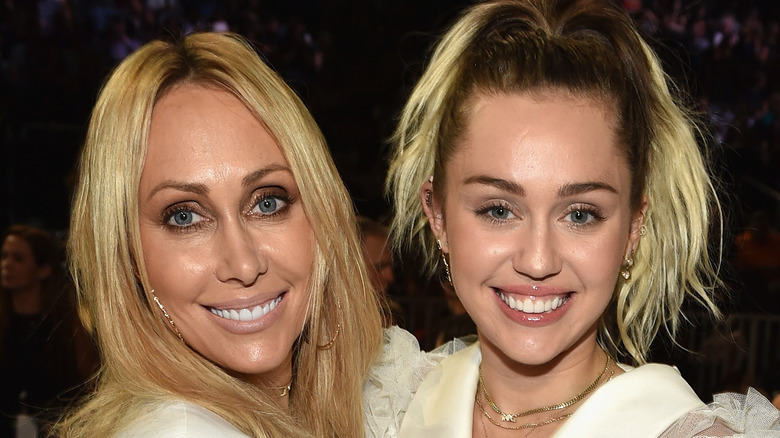 John Shearer/bbma2017/Getty Images
Earlier this year, Tish Cyrus filed for divorce from Billy Ray Cyrus after nearly 30 years of marriage. While the Cyrus family has some dark secrets, the on-again-off-again relationship between Billy Ray and Tish isn't one of them. According to Us Week, this marks the third time the couple has called it quits. In 2010, the "Achy Breaky Heart" singer filed for divorce, later mending his relationship with the Cyrus family matriarch. "I've dropped the divorce," Billy Ray said during an appearance on The View at that time. "I want to put my family back together ... Things are the best they've ever been." 
Their reunion didn't last long. Two years later, Tish filed for divorce, citing "irreconcilable differences." Despite what she said in the court documents, the two eventually reconciled their differences a month later. Their third filing came in April 2022, and don't expect the pair to make amends a third time, as Billy Ray has reportedly decided to take the next step with his girlfriend Firerose. Their split has reportedly caused Miley Cyrus' relationship with her father to take a turn for the worst, which has left many wondering how close Miley is with her mom.
Miley Cyrus and Tish have only gotten closer after heartbreak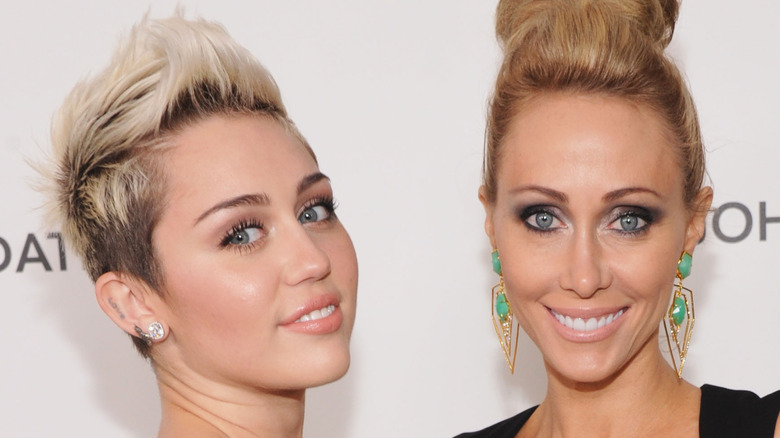 Jamie Mccarthy/Getty Images
Miley Cyrus appears to have sided with her mother amid the split between Billy Ray and Tish Cyrus. The Sun reports that Cyrus "didn't agree with some things that her father has done" and "they are not on good terms." It shouldn't come as a surprise, as the Cyrus family matriarch was by Miley's side following her own devastating heartbreaks.
In 2019, Miley, Tish, and sister Brandi set off for a girl's trip in Utah. According to E! News, the vacation came on the heels of Miley's back-to-back breakups with ex-husband Liam Hemsworth and blogger Kaitlynn Carter. Vogue called the trip a "study in self-care" that it appears to have taken the singer's mind off her exes and onto a new love. While in Utah, Miley hailed her mother as "the love of [her] life forever" alongside a photo of her mom getting some sun. So, is Miley close to her mom? It certainly looks like it. 
Per the Daily Mail, Tish called out Miley for "serving content" during their trip, despite the singer's praise. "She said I looked like a 'bratty millennial' which I do... but is it bad if I like the pic and wanna post?" Miley said at the time. But even if she's a "bratty millennial," Miley is nothing but her "Mother's Daughter" — and now Miley is returning the favor and helping her mother heal after her split from Billy Ray.
Miley Cyrus is standing by her mom after her parent's divorce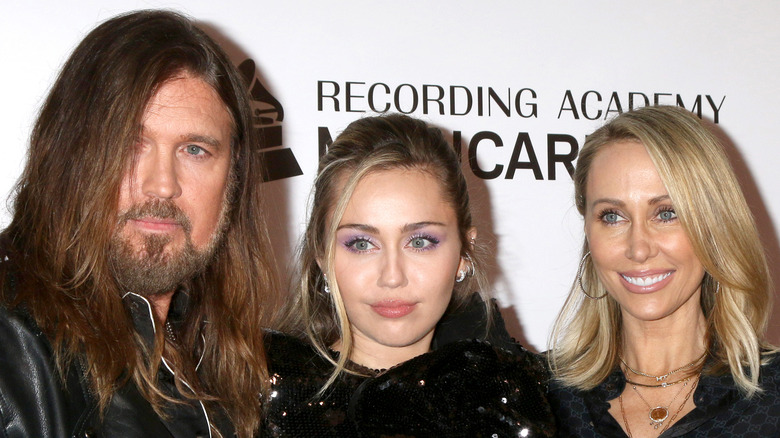 Kathy Hutchins/Shutterstock
Miley Cyrus has decided to stand by her mother, Tish Cyrus, amid her parent's divorce. "The divorce between her parents [has] put a strain on [Miley's] relationship with her dad and it's been hard to connect with him in the last year," sources close to the Cyrus family told E! News. "Miley has been closer to her mom Tish throughout the divorce."
But Miley choosing to stand by her mom amid her parent's divorce isn't out of the blue. The "We Can't Stop" singer has always been her mom's number one supporter. "BOSS LADY," she captioned a photo of Tish on Instagram, highlighting how greatly she respects her mother. "Momager, producer, interior designer, fashion icon, defies time and age, most bad a** mom of all f***ing time." 
It appears the support Miley's mom offered her amid her own heartbreak is something she can now return. "Miley, more than any of her siblings, knows what it is like to be stuck in a marriage where neither of you is happy," a source told Hollywood Life. So, Miley "is very close with her mom and supportive of her" right now.