Miley Cyrus' Relationship With Father Billy Ray Reportedly Takes A Turn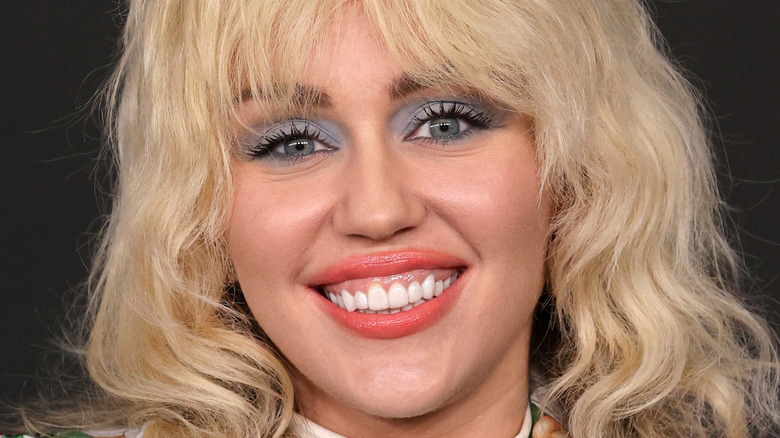 Kevin Winter/Getty Images
Up until recently, it always seemed like Miley Cyrus' relationship with her father Billy Ray Cyrus was the best of both worlds. Not only did they play onscreen family the Stewarts on Disney Channel's "Hannah Montana," but their real-life bond was just as close. Besides recording songs together like "Butterfly Fly Away" and "Ready, Set, Don't Go," Billy Ray supported Miley's controversial choices as her career moved in a more mature direction. After she received backlash for her revealing "Wrecking Ball" video, he told ET, "It wouldn't have mattered if Miley would have worn jeans and a flannel shirt, a tux, or a nun's habit — her performance vocally on the tune reflects her roots and sheer God-given talent." Amen!
By the time she shed her Hannah wig for a "Bangerz" pixie cut, it became clear that Miley had long matched and surpassed her dad's '90s star power. After Miley's first attempt at sobriety in 2018, Billy Ray continued to publicly encourage his daughter, telling ET, "Her thoughts, her instincts, everything is at the top of its game. Sometimes you have to clear out the junk. And then you realize what's most important. Whatever is going on, it's working for her."
No matter how much controversy the "Midnight Sky" singer courted over the years, her father seemed to remain her biggest cheerleader. Unfortunately, the pair's enviable relationship is supposedly under strain after some new family developments.
Miley and Billy Ray Cyrus aren't speaking amid his divorce
Kathy Hutchins/Shutterstock
Tish and Billy Ray Cyrus announced their divorce after almost 30 years in April, to the shock of fans worldwide. While the famous parents of Miley and her fellow entertainer siblings had filed twice before in 2010 and 2013, they managed to reconcile and call it off both times. "We both woke up and realized we love each other and decided we want to stay together," they wrote in a statement to Us Weekly after the second time, revealing that they had been to couples therapy. Sadly, the third time seems to be the charm, with Miley herself having strong feelings about the split.
According to an insider, Miley's relationship with father Billy Ray has reportedly soured after the divorce, and the singer has taken her mother Tish's side. "Miley is all about peace but she didn't agree with some things that her father has done. It has really escalated and they are not on good terms," a source told The Sun. "There were words exchanged over what ­happened towards the end of Billy and Tish's marriage, and since then, but they clearly see things very differently."
The father and daughter have even unfollowed each other on Instagram, but Billy Ray still follows Miley's ex-husband and "The Last Song" co-star Liam Hemsworth. Even if Tish and Billy Ray remain estranged, let's hope that he and Miley can find it in their Achy Breaky Hearts to patch things up.