Inside Hugh Jackman And Deborra-Lee Furness' Struggle To Become Parents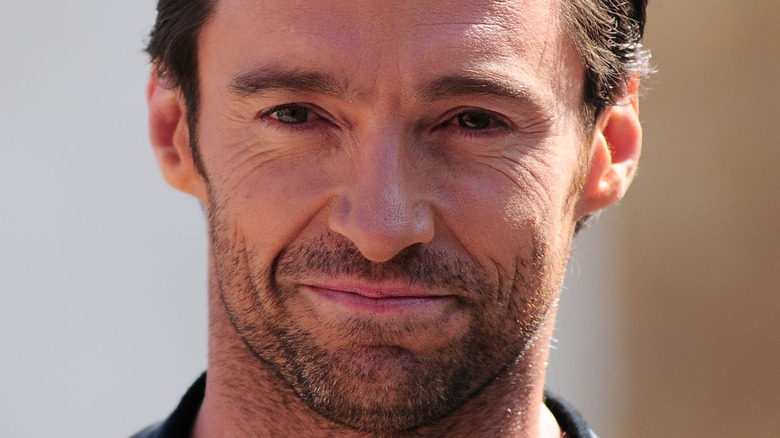 lucacavallari/Shutterstock
Hugh Jackman and his wife Deborra-Lee Furness are the proud parents to Oscar and Ava Jackman, however, their journey to parenthood wasn't exactly an easy one. 
Hugh has never tried to keep his kids' adoption a secret. Far from it, he's been incredibly open about adopting, and has even opened up about the importance of ending the stigma attached to it. Speaking to Herald Sun back in 2011, he recounted that when they started the process over a decade prior, "There was a lot of shame attached to it and parents wouldn't tell their kids they were adopted." The actor added that he was overjoyed to have seen the shift in narrative, saying, "What's great is that the focus is now shifting to the care of the child." Furness has also become a staunch advocate for children in need of homes and a healthy family structure, and even started her own nonprofit, Hopeland, after experiencing difficulties adopting children in Australia. "It drove me to advocate for 10 years," she told Today of the "Frustrating" process. 
It's pretty clear that the couples' choice to adopt was their calling. In fact, Hugh even told Herald Sun that he believed it was their "destiny."  Destiny or not, though, there's no denying that this couple faced their fair share of hardships before finally starting their family. So, what do we know about their difficulties along the way? 
The couple went through IVF and miscarriages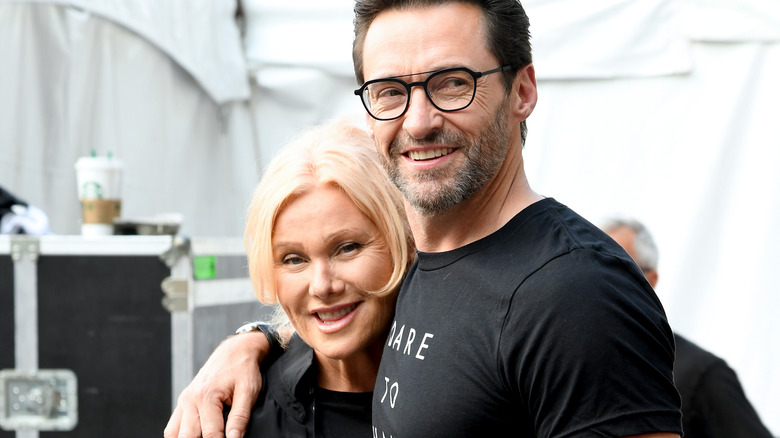 Kevin Mazur/Getty Images
Back in 2011, Hugh Jackman spoke to Herald Sun of the struggles he and Deborra-Lee Furness had faced while trying to get pregnant. "It was painful," he reflected, adding that they had tried IVF, and were devastated when it hadn't worked. "I think any parent can relate — trying to have children is wonderful and when you feel as though that's not going to happen, there's a certain anxiety that goes with it," he explained. 
The following year, while Jackman was promoting "Les Miserables" — in which he played an adoptive father — he opened up even more. Speaking to Katie Couric in an episode of "Katie," he shared, "Deb had a couple of miscarriages," via Today. On those lost pregnancies, Jackman noted that he'd "Never forget" the experience. He also pointed out that he wished more people spoke about the trauma of miscarriage, especially given how common it was. "It's a good thing to talk about it. It's more common, and it is tough. There's a grieving that you have to go through," he shared. 
Ultimately, after their anxiety-filled experience with IVF and more than one miscarriage, the couple opted to try a different route. However, according to Jackman, that new route was never a Plan B.
... But they maintain that adoption was their destiny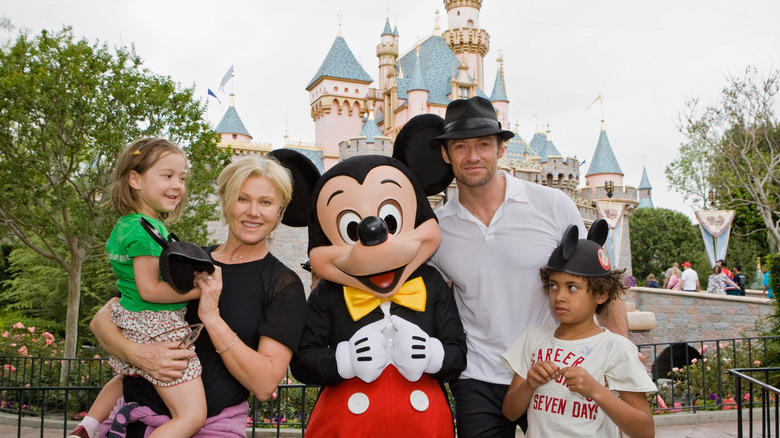 Handout/Getty Images
While Hugh Jackman and Deborra-Lee Furness went through a lot trying to conceive biological children, Jackman has said that they had always been open to the idea of adoption. In fact, he shared that they had planned to adopt either way. 
In his interview with Herald Sun, the "Wolverine" actor explained, "We thought we'd have a kid or two biologically and then adopt." The latter ended up happening sooner than anticipated — though that's not to say things were smooth sailing once they decided to move forward with the adoption process. After first attempting to adopt in their native Australia, the couple felt the process just wasn't set up with children's best interests in mind. Speaking to Today, Furness shared, "I asked the question, 'Why is it so hard?' And realized we had a system that was not working, that was not serving children who needed to find permanent families." Even with that challenge — which ultimately saw the couple adopt in America, instead — Jackman told Herald Sun, "From the moment we started the adoption process, all the anxiety went away." The couple simply knew they were on the path to building the family they were meant to have. As he explained to the outlet, "Everyone's in the right place with the right people. It sounds airy-fairy, but it's something we feel very deeply."
All's well that ends well — we couldn't be happier for the Furness-Jackman family.