Kathy Hilton Sheds Light On Paris Hilton's Fertility Struggles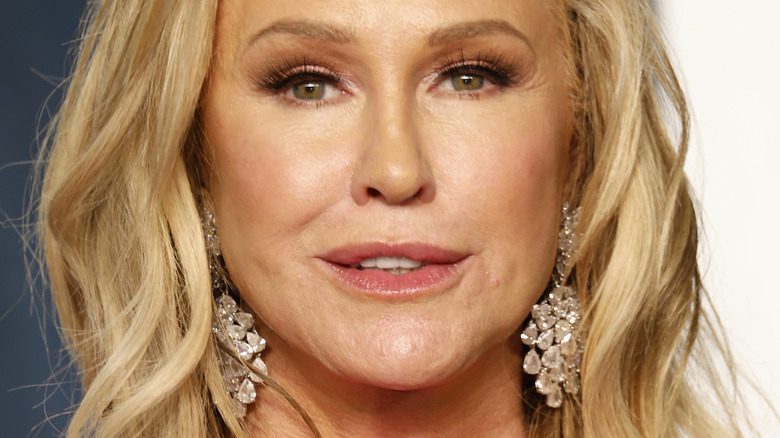 Frazer Harrison/Getty Images
Kathy Hilton has revealed some new info regarding her daughter Paris Hilton's journey to having kids with her husband, Carter Reum. Paris and Reum wed at a Los Angeles ceremony on Thursday, November 11, 2021, People reported. Paris recently took to Instagram to share throwback wedding photos and celebrate her and Reum's one-year anniversary as spouses. "Looking back on my favorite wedding memories," Paris wrote alongside photos from the wedding. "Carter, I fall more in love with you every day. Cheers to our #OneYearAnniversary #ForeverHiltonReum."
In April 2022, the TV personality opened up about having kids with Reum for "The Bellas Podcast," per SiriusXM. "We've been talking about kids since the beginning, since the first couple months of dating," Paris said. "We'd love to have twins. I think that would be amazing." Paris then stated that she and Reum hope to have a total of three or four children together and later added, " ... but whatever happens, happens." Now, an interview with Kathy is further explaining the status of the couple's plans to start a family.
Kathy Hilton says her daughter's struggle breaks her heart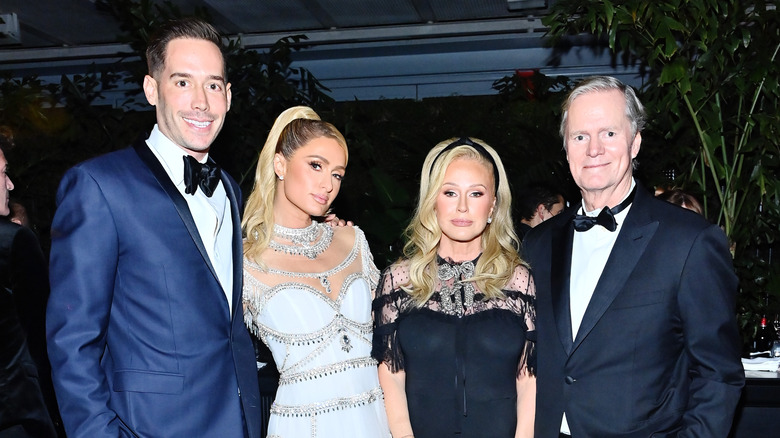 Stefanie Keenan/Getty Images
Kathy Hilton has opened up about Paris Hilton's attempts to have kids with Carter Reum. In a recent E! News interview, Kathy detailed how she is devastated to see that Paris and Reum, her spouse of one year, have gone through some setbacks while trying to conceive. "It breaks my heart because I know [Paris] is trying and trying, and I always say, 'Just relax,'" Kathy said. "So many people, they struggle and it doesn't just happen like that."
Paris previously spoke about becoming a parent with Reum in January 2021 during a "Trend Reporter" podcast interview. "We have been doing the IVF, so I can pick twins if I like," Paris said. She added that her friend Kim Kardashian had shared information about the IVF process and had introduced her to her doctor. Furthermore, Paris explained how she knows with certainty that Reum is the one she wants to have kids with. "I really do believe that having a family and having children is the meaning of life," Paris said. "And I haven't got to experience that yet because I don't feel that anyone really deserved that love from me, and now I finally found the person who does." Best wishes to the couple as they continue along this journey together.