Ariana Grande Pulls Out Of Surprise Manchester Tribute At 2018 BRIT Awards Due To Illness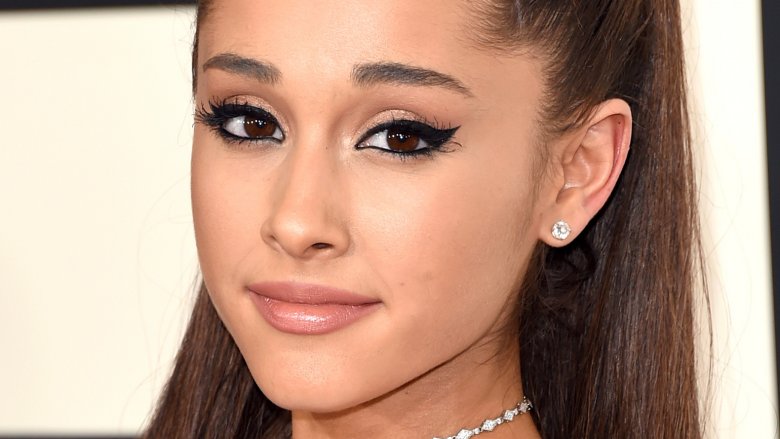 Getty Images
The "Side to Side" singer is feeling under the weather.
According to The Mirror, Ariana Grande has been forced to cancel her surprise appearance during a tribute performance to the victims of last summer's Manchester Arena terrorist attack at the 2018 BRIT Awards. The event is set to take place on Wednesday evening, Feb. 21, 2018, at London's O2 Arena.
"It was utter chaos when the call came in that Ariana couldn't do it," a source told the publication. "It's race against time to get someone to do what is very much the centerpiece of the entire show" and meant to "be the biggest talking point of the night."
The insider continued, "The whole industry wants to come together to pay their respects to the victims. The effects of that terrible night resonated far and wide in the music industry and it's only right everyone comes together to pay their respects."
However, the tribute will go on, supposedly with Liam Gallagher of Oasis hitting the stage as the 24-year-old pop star's replacement. The source added, "Liam has saved the day by stepping in at the last minute. It's a perfect choice. It's going to be the moment of the evening."
The awards show's chief executive Geoff Taylor later confirmed Grande's last-minute cancellation. "We think it's really important to recognize that terrible atrocity and the impact on so many lives so I can confirm we did have Ariana Grande lined up to make a performance tonight," he told BBC Radio 5 Live (via E! News). "Unfortunately she was not able to travel on doctor's orders, she's not well, and I can say that there will be something tonight, I can't say any more than that but people should tune in and watch." 
He continued, "And hopefully it will be a fitting remembrance and recognition of what happened, which was so terrible. I think people should tune in tonight. I promise they won't be disappointed."
As Nicki Swift previously reported, Grande was made an honorary citizen of Manchester, England following her resilient and charitable response to the tragic suicide bomber attack at her concert in May 2017, which took the lives of 22 people. Her star-studded One Love Manchester concert in June raised nearly $13 million for those affected by the attack.
The "Break Free" hitmaker, who'd visited young fans recovering in the hospital, had also released an emotional rendition of "Somewhere Over the Rainbow" as a charity single.