Abby De La Rosa Clears Up Misconception About Daughter With Nick Cannon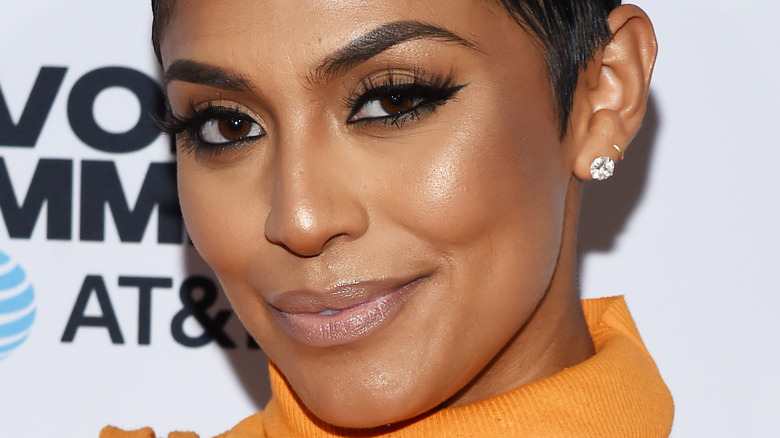 Amanda Edwards/Getty Images
Over the last six years, NIck Cannon has had multiple children with six different women — including his ex wife Mariah Carey, via Page Six. Needless to say, the accomplished actor and TV host has inspired a slew of headlines about his unique thought process about having children. "My grandmother was a foster mother and I grew up with so many babies within our households," Cannon shared during an interview. "So I think that's naturally like in my DNA." Despite not aspiring to have "mad children," he noted getting to a place where "I had been so blessed that all I wanted to do was be a blessing." He later added, "I just want to give. I want to provide."
Now, Nick Cannon's family just got even bigger. The "America's Got Talent" host recently welcomed his 11th child into the world, just about a month after the birth of his 10th child with Brittany Bell, per CNN. Cannon's latest child is with DJ Abby De La Rosa, with whom he already shared two children. 
To announce the baby's arrival, Cannon took to Instagram to share his joy with his six million followers. However, his posts sparked a bit of confusion about the baby's name. 
Abby De La Rosa shares her baby's real name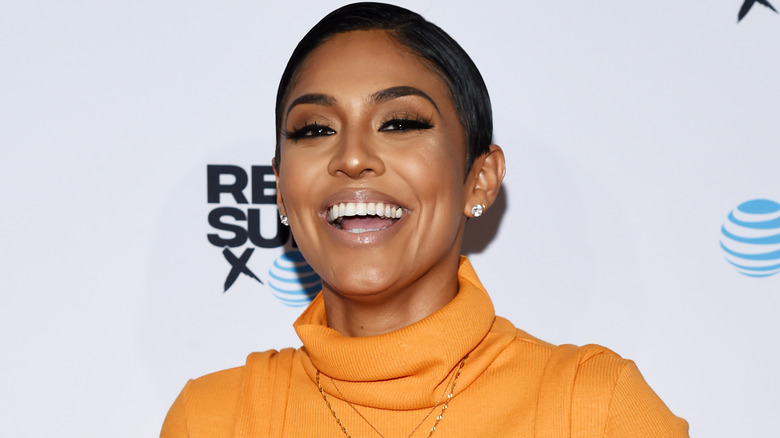 Amanda Edwards/Getty Images
Nick Cannon was the first to announce the birth of his newest little bundle to the world. "11/11/2022 A BEAUTIFUL DAY for 'BEAUTIFUL ZEPPELIN CANNON' to arrive!" wrote the excited father on Instagram, alongside a family portrait. Many fans assumed that Cannon was using the word "beautiful" as an adjective, calling the baby Zeppelin. However, as Page Six reported, De La Rosa recently clarified that "Beautiful" is the baby's first name. 
"For those wondering, our daughter's first name is 'BEAUTIFUL' & her middle name is 'ZEPPELIN' I totally understand the confusion but it's babygirls actual name [sic]," she shared to her Instagram story. The next day, De La Rosa made her own post introducing the baby to the world. "Our Dearest Beautiful Zeppelin Cannon, We've known you for 2 days now and I'm in still in awe that you chose @nickcannon & I to be your parents," wrote DeLa Rosa on Instagram. "Not one single word can express the love we have for you."
Soon, Nick Cannon will have another reason to celebrate, as his family is continuously expanding. In November, Cannon and Alyssa Scott announced that she is pregnant with their second child with a maternity shoot for People. Unfortunately, the parents tragically lost their first child Zen to brain cancer in 2021.