Taylor Swift's Eras Tour Ticket Sale Drama Is Worse Than We Originally Thought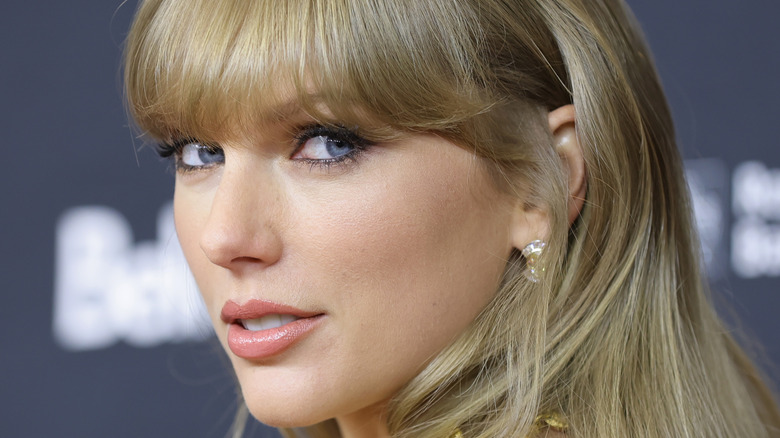 Amy Sussman/Getty Images
Swifties are ready to wage war against Ticketmaster. Tickets to Taylor Swift's "The Eras" Tour, which she describes as "a journey through the musical eras of [her] career (past and present!)" went on sale in mid-November 2020, and instead of fans reveling in excitement to see the star, thousands are complaining about the inefficiency of the ticketing process. The blame has been placed on Ticketmaster, which has practically monopolized live events after the company merged with Live Nation in 2010, per NPR.
Unnecessarily long wait times, temporary outages, and ridiculous dynamic pricing were the key complaints of fans during the pre-sale alone, with many leaving empty-handed despite getting access to "Verified Fan" codes, Ticketmaster's initiative to weed out bots and scalpers. It has gotten to the point that politicians have joined in on the discourse and taken aim at the company for failing to deliver a smooth ticketing process. 
"@Ticketmaster's excessive wait times and fees are completely unacceptable, as seen with today's @taylorswift13 tickets, and are a symptom of a larger problem. It's no secret that Live Nation-Ticketmaster is an unchecked monopoly," tweeted Rep. David Cicilline, the chairman of the Antitrust Subcommittee of the House Judiciary Committee. Representative Alexandria Ocasio-Cortez also weighed in on the issue, saying, "Ticketmaster is a monopoly, its merger with Live Nation should never have been approved, and they needed to be reigned in. Break them up." Despite the seemingly endless list of complaints by fans and lawmakers alike, a new development made this ticketing controversy even more chaotic.
Ticketmaster cancels the general sale of The Eras Tour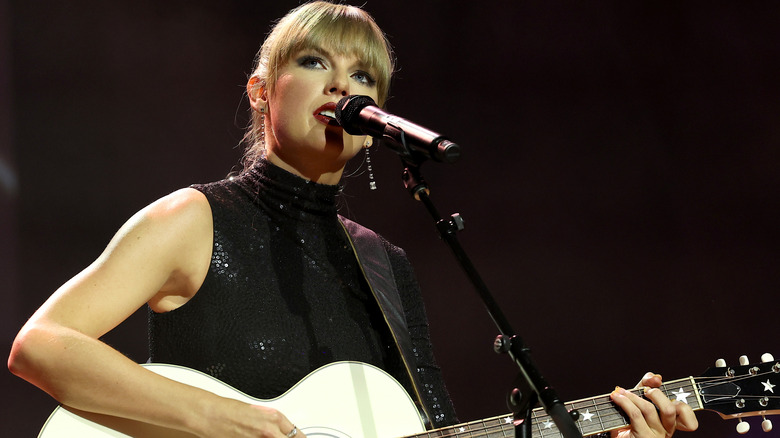 Terry Wyatt/Getty Images
Just when fans thought that they would get to seek redemption in another wave of ticketing, Ticketmaster announced that they were canceling the general sale of Taylor Swift's "The Eras Tour." In a brief announcement on Twitter, the company wrote, "Due to extraordinarily high demands on ticketing systems and insufficient remaining ticket inventory to meet that demand, tomorrow's public on-sale for Taylor Swift | The Eras Tour has been cancelled."
Needless to say, the announcement enraged fans, with many saying that thousands of tickets went straight into the hands of scalpers who are reselling them at exorbitant prices. "so how are you going to get the thousands of tickets back from bots and resellers who jacked the prices up to couple thousands if not more per ticket?????" one fan questioned. Meanwhile, there are also fans who called out Swift for not doing anything to regulate the ticketing of her own tour. "she's a willing partner in all of this and probably one of the few people on the planet with the power to change anything," one person wrote. After all, Ed Sheeran made this happen in 2018 when he intervened and canceled tickets to his tour that were resold for inflated prices, per BBC. 
As of this writing, Swift has yet to take action and issue a statement, but Ticketmaster explained that the deluge of fans trying for tickets made it impossible to provide a smoother buying experience. "While it's impossible for everyone to get tickets to these shows, we know we can do more to improve the experience and that's what we're focused on," Ticketmaster wrote in a statement (via Variety).