Jana Kramer Walks Back On Her Admitted Dating Faux Pas With Chris Evans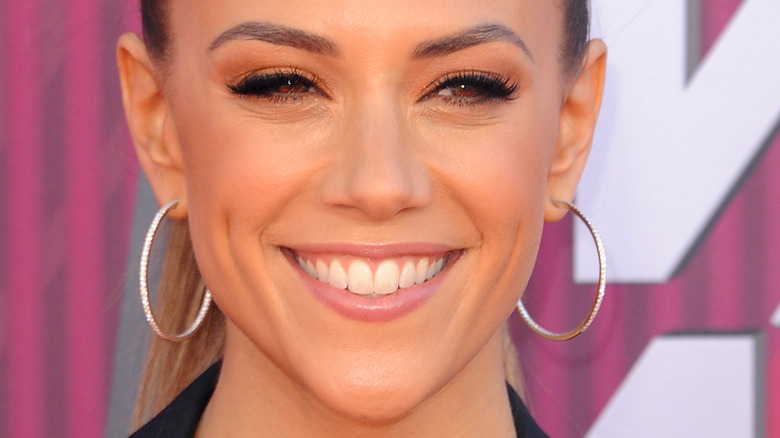 Tinseltown/Shutterstock
Jana Kramer is walking back on her claims that Chris Evans ghosted her once upon a time. On a November 2022 episode of her podcast, "Whine Down with Jana Kramer," the actor spilled juicy details about her past romances, which apparently include the "Captain America" actor. She dished that they "went on a few dates" long before Evans became a bonafide superstar, but while there was an attraction there, things eventually soured. "He wasn't Captain America, but he was like the heartthrob, cutie," she recalled (via E! News). "I can't remember how many dates it was. I just remember the last date."
The last date, according to her, was disastrous and "embarrassing." She recounted how she went to his house while he had friends over from Boston and how she had to use his bathroom after eating some asparagus. You can probably imagine how that turned out. "The last interaction that I remember is him going into the bathroom after I just went with asparagus pee," she continued. "We didn't hook up that night. He stayed up late with his friends and then [in] the morning I did the asparagus walk of shame out of his house." That was apparently the clincher, as she "never heard from him again." Not a fan of asparagus, Evans?
It didn't take too long until fans got wind of this bizarre dating faux pas, but Kramer made sure to add more context to the story and clear Evans' name.
Jana Kramer assured fans that Chris Evans isn't a ghoster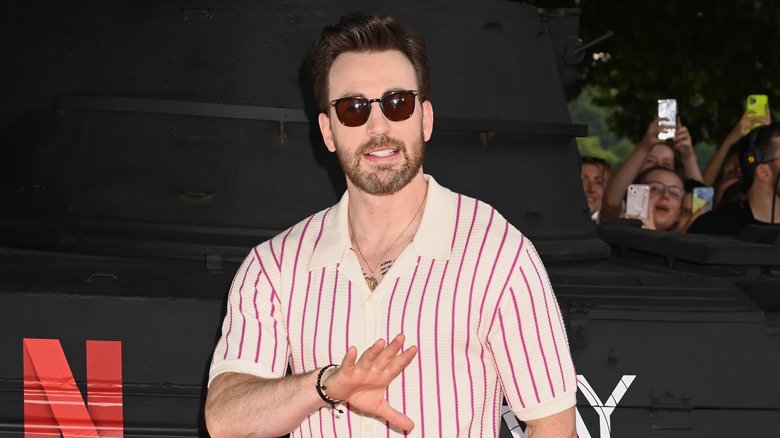 Dave J Hogan/Getty Images
Everyone can breathe easy now, as Jana Kramer has clarified that Chris Evans isn't a ghoster. In an Instagram Story posted on November 15, 2022, Jana Kramer set the record straight about how Evans is — or was — as a lover. "First of all, he didn't ghost me. We just stopped talking," she explained to her followers (via Page Six) and went on to point out that the "asparagus pee" wasn't the reason why their romance fizzled out. 
"And it wasn't because of that. Like, I was just saying an embarrassing moment. Can we all just, like, laugh at ourselves? It's so silly." The actor added that she only shared the story for laughs. "We all have an embarrassing story! And no he didn't ghost me because of that." So it seems Evans likely doesn't ghost people, and he probably understands the perils of eating copious amounts of asparagus.
And besides, it all happened years ago. While the exact timeline of Evans and Kramer's relationship is unclear, Kramer has been married and divorced three times, with the country singer walking down the aisle for the first time in 2004. However, in November 2022, she told Access that she's in a "good spot" to date again. It probably won't be Evans, though, since People's Sexiest Man Alive is reportedly dating Portuguese actor Alba Baptista.