Kanye West Stirs Up Controversy Yet Again In His Return To Twitter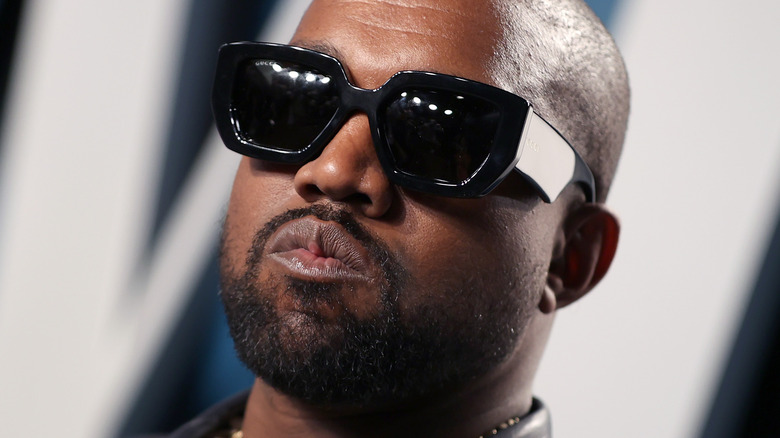 Rich Fury/vf20/Getty Images
Rapper Kanye "Ye" West has been unable to avoid the headlines in recent months, in no small part due to the controversial, antisemitic statements he has made on social media, which all but got him suspended from numerous social media platforms, including Twitter. Among other things, Ye tweeted (before deleting) that he wanted to go "death con 3 On JEWISH PEOPLE," and suggested on Instagram that rapper Sean "Diddy" Combs was "controlled" by the Jews. 
However, with billionaire Elon Musk's $44 billion takeover of Twitter, users have seen the onset of the implementation of his so-called "free speech absolutism." In mid-November, Musk began unbanning numerous controversial figures who had been banned or suspended from the platform before his takeover — arguably the most prominent being former president Donald Trump — including none other than Ye. 
Upon his return to the platform, Ye quickly proved that he has not changed, and indeed stirred up much more controversy upon his initial tweets. 
Kanye West tweets Shalom upon return to Twitter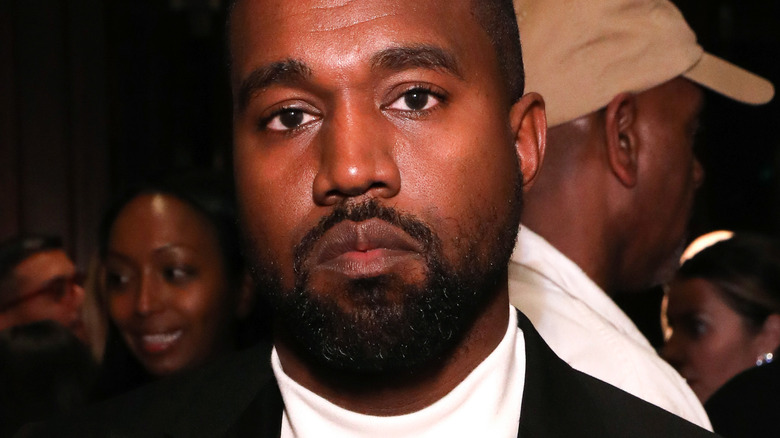 Robin Marchant/Getty Images
After having his account restored by Twitter's new owner, Elon Musk, rapper Kanye "Ye" West immediately tweeted, "Testing   Testing       Seeing if my Twitter is unblocked" — a tweet which received more than a million likes in less than 24 hours. However, he evoked controversy with his next tweet, which he published about five hours later: one simply reading, "Shalom." "Shalom" is a Hebrew word meaning "peace," often used as a salutation by Jews. Among this tweet's more than 400,000 likes was Musk, who also replied to the former tweet, "Don't kill what ye hate/Save what ye love," an apparent pun in reference to Ye's new legal name. 
Part of what got Ye — who is not Jewish — in trouble in the first place is that, amid his original "death con" Twitter rant in October, he claimed he couldn't have been antisemitic, because, as he put it, "black people are actually Jew also." This incoherent explanation bears a noteworthy resemblance to the extremist Black Hebrew Israelite philosophy which, according to the Anti-Defamation League, states that "white people are agents of Satan, Jews are liars and false worshipers of God, and blacks are the true 'chosen people' and are racially superior to other ethnicities." 
Ye has never explicitly acknowledged Black Hebrew Israelites, though they (and other extremist groups) have praised and defended Ye's statements, giving rise to the concern of growing extremism within America, often exacerbated by social media platforms like Twitter.