RHOP Fans Are Fuming Over Robyn Dixon's Treatment Of Wendy Osefo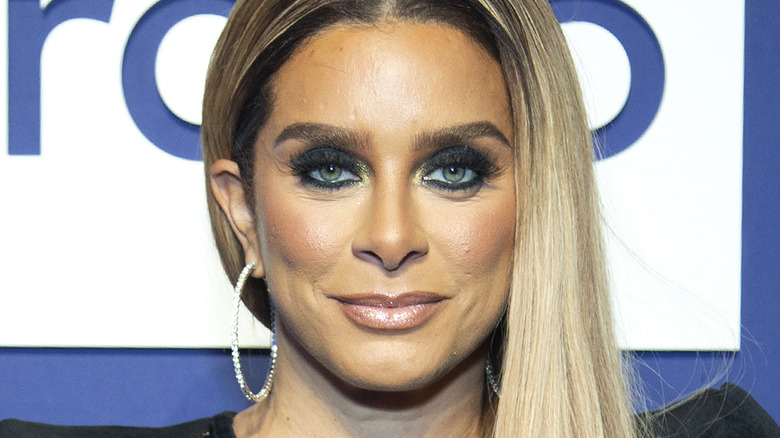 Santiago Felipe/Getty Images
"The Real Housewives of Potomac" hasn't quite hit the middle of Season 7, but the cast has already been embroiled in plenty of feuds. At the center of this year's drama is Wendy Osefo and Robyn Dixon, who got off to a great start after Osefo joined the show during Season 5, but then hit a rough patch during Season 6. 
To recap, Osefo dealt with the sophomore blues during Season 6 after Gizelle Bryant and Ashley Darby spread cheating rumors about her husband Eddie. This led to a season-long rift between Osefo and Bryant, which has bled over into Season 7. Given Dixon's penchant for defending Bryant, Dixon also got pulled into the mix. From there, Dixon and Osefo clashed several times, like when Dixon criticized Osefo's hosting skills during a girl's trip, or when Osefo slammed Dixon for not having a relationship "to even care about" (via Urban Belle Mag). Now, Sunday's episode of "RHOP" saw Osefo and Dixon's conflict become more contentious than ever. Naturally, social media has been set ablaze and the comments are not in Dixon's favor.
RHOP fans are accusing Robyn Dixon of being unfair to Wendy Osefo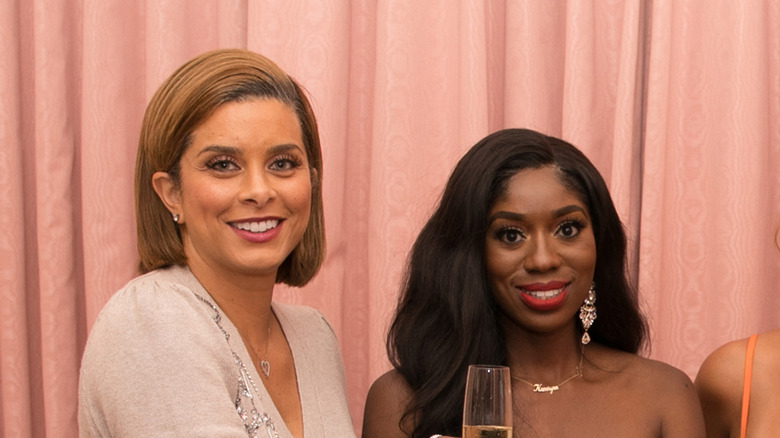 Brian Stukes/Getty Images
Wendy Osefo and Robyn Dixon's recent confrontation spilled over from Osefo's fight with Mia Thornton. Osefo and Thornton started arguing at a dinner after Thornton criticized how Osefo had handled a failed business deal with "Real Housewives of Atlanta" alum Peter Thomas. After Thornton asserted that Osefo should've let Thomas know she was in town, Osefo stated that she didn't owe anyone but her husband that level of communication: "Maybe that's how you and your husband play. Me and my husband, we don't play like that." Thornton then threw a drink in Osefo's direction, jumped up, and invited her to a physical fight. Meanwhile, referring to Osefo from the sidelines, Dixon said, "She's very antagonistic." She then pulled out her phone, dubbed herself "TMZ," and filmed Osefo, who had also jumped up from the table.  
Dixon's decision to criticize Osefo instead of Thornton, who initiated the physical confrontation, has sparked an intense discussion on social media. One user tweeted, "Robyn really does hate dark skinned women." Another viewer said, "I guess Gizelle and Robyn are okay with violence so long as the alleged aggressor is beige or fluorescent beige." Meanwhile, one more user wrote, "Robyn continues to give aggressive Karen vibes once again. Just inserting herself in matters which do not concern her. At this point she has to let her disdain for Wendy go. Take the L and move on."