Julia Fox Voices Her Hidden Motive Behind Dating Kanye West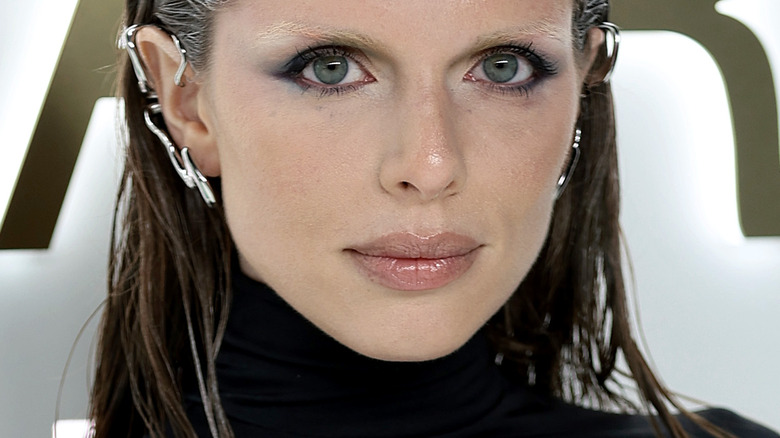 Dimitrios Kambouris/Getty Images
Julia Fox has made herself a household name. First by stealing her scenes in the 2019 hit film "Uncut Gems," then by stepping out with Kanye "Ye" West in the wake of his breakup with Kim Kardashian. The Fox and Ye's whirlwind romance seemed to some to be about generating as much publicity as possible, from becoming West's "muse" to twinning in denim at Paris Fashion Week. But things cooled as quickly as they heated up. Six weeks after getting together, a representative for Fox told Harper's Bazaar that while she and West "remain[ed] good friends and collaborators, they [were] no longer together."
Given the lightning-fast relationship, fans were quick to accuse Fox of using the rapper for clout. The actor shut down the rumors and announced that she had never been in love with West in the first place. "Why not see me for what I am which is a #1 hustler," Fox wrote in a since-deleted Instagram Story (via People). "I came up yall lol and not only that but Kanye and I are on good terms! I have love for him but I wasn't in love w the man Jesus Christ what do u guys think I am 12 years old?!" Furthermore, she insisted that all the publicity was Ye's idea, per Page Six.
Whether or not that's accurate, Fox is certainly not afraid to speak out on their time together. Now, she's coming clean about why she decided to date the rapper.
Julia Fox wanted to help Kim Kardashian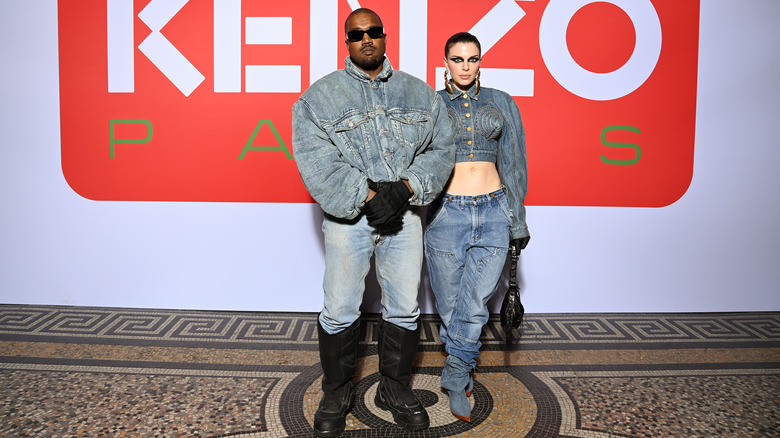 Pascal Le Segretain/Getty Images
Who knew Julia Fox was so selfless? According to a TikTok video posted on November 21, altruism was her motivation behind dating Kanye "Ye" West. "I had this thought, and I was like, 'Oh my God. Maybe I can get him off of Kim [Kardashian's] case," Fox said, referring to West's harassment of his ex-wife. At the time, Kardashian was dating "Pete Davidson, and West was provoking the new couple via Instagram. 
Fox continued, "Like, 'Maybe I can distract [West], just get him to like me. And I knew if anyone can do it, it's me because when I set my mind to something, I do it." She then explained that she's a longtime Kardashian fan: "When I had a fashion line 10 years ago, [Kourtney, Khloé and Kim] actually bought our clothes and sold them in their [Dash] stores, so I've always had, like, a love for Kim."
During her time with West, Fox was compared to Kardashian, per People. The model criticized the tendency to pit women against each other and spoke respectfully of Kardashian and West's ten-year relationship. But ultimately, despite her best intentions, Fox came to realize that West was beyond saving. "I wanted to help him," she said on TikTok (via the New York Post). "I sounded almost as dumb as you guys, saying that I should've done something to stop him from saying — like, what? ... I was delusional." Sometimes, the simple fact is that you can't save people from themselves.