Jay Leno Finally Heads Home After Severe Burn Injury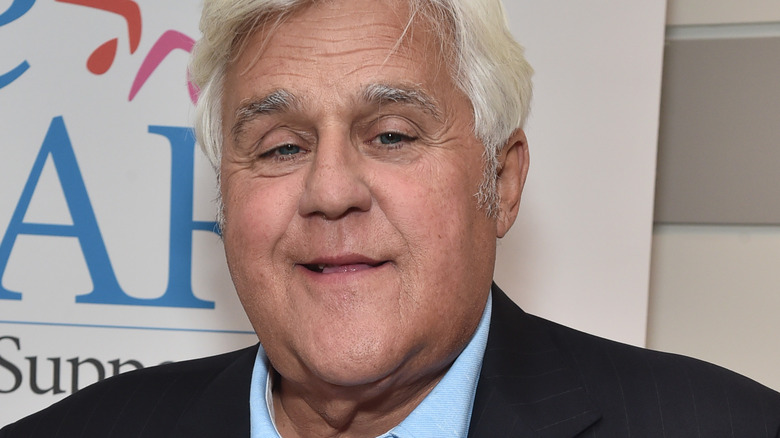 Alberto E. Rodriguez/Getty Images
Entertainer Jay Leno has reportedly headed home from the hospital following a fire from which he received severe burn injuries. On November 12, 2022, Leno was working on one of his vehicles when a gasoline fire ignited and burned him. Although his injuries were serious and included burns to his face, Deadline reports that Leno was given a good prognosis by Dr. Peter Grossman, a physician at the Grossman Burn Center, where he was being treated. Per Dr. Grossman's comments during a press conference, as quoted by Deadline, Leno received "deep second-degree burns, and possibly some third-degree burns" from the gasoline fire and had to undergo skin graft operations to address his burns.
During his hospital stay, Leno was reportedly upbeat despite the circumstances. Friend and fellow comedian Tim Allen spoke to paparazzi after visiting Leno at the burn center, and TMZ has published a video of some of his comments. Said Allen of Leno, "He's handsome and he's happy."
Jay Leno appears to be healing well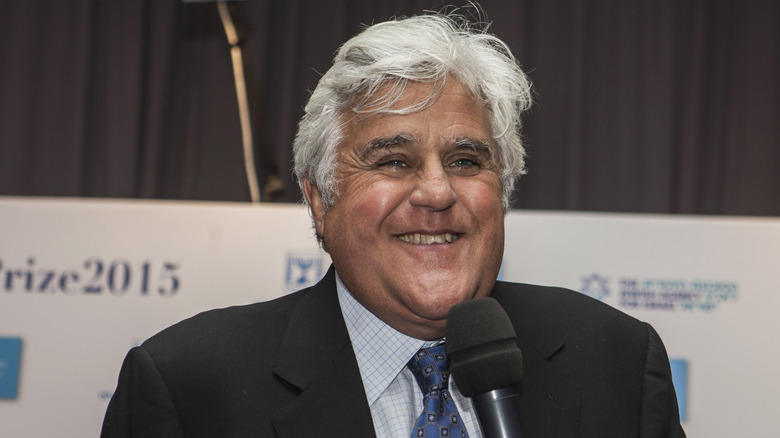 Ilia Yefimovich/Getty Images
Jay Leno was photographed posing with some of the hospital staff at the Grossman Burn Center upon his discharge from the facility, reports People, and his appearance looks to be very similar to what it had been before the accident. In the photograph shared by the burn center that was reposted by People, some scarring is visible on Leno's chin and his neck area, as well as on his hands, but he looks to be doing well. Additionally, he does not appear to have any visible wound dressings. A web page from St. Luke's Health System Kansas City notes that skin graft sites are typically bandaged, so it appears that Leno's skin grafts may have been to areas covered by his clothing in the photograph.
In a press release shared with People, the hospital wrote, "After a 10-day stay at the facility, Jay will receive follow-up care at the Grossman Outpatient Burn Clinic for burns to his face, chest, and hands he received during a fire at his home garage. Jay would like to let everyone know how thankful he is for the care he received, and is very appreciative of all of the well wishes. He is looking forward to spending Thanksgiving with his family and friends and wishes everyone a wonderful holiday."