The Tragic Real Life Story Of Jason David Frank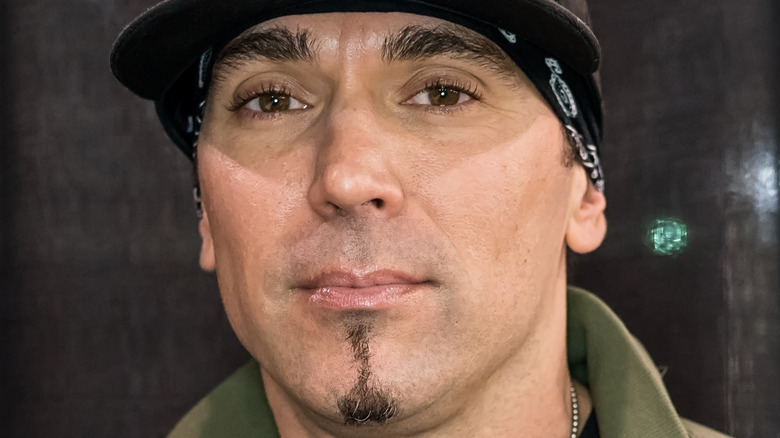 Gilbert Carrasquillo/Getty Images
Despite being out of the spotlight for far longer than he had been in it, Jason David Frank's tragic death still stunned many. The beloved actor bore his way into the childhood memories of countless millennials with his portrayal of Tommy Oliver in the "Power Rangers" franchise of the early '90s. He died by suicide at age 49.
Friends and fans alike took to social media to mourn the late actor, with many flooding his last Instagram post with heartbreaking tributes. Walter Jones, who starred as the Black Ranger in the franchise, reflected fondly on his time working with Frank. "He was an inspiration to so many people. His presence will be dearly missed. It's so sad to lose another member of our Ranger family," he shared with TMZ. "Jason was one of the biggest pranksters on the show. He had a wild sense of humor. We had our shares of ups and downs but I stayed consistent about being an ear if he needed one. My prayers go out to his family and all that will miss him."
While the spotlight didn't shine as bright on Frank in recent years as it did back in the '90s, he remained devoted to acting and martial arts despite suffering numerous setbacks in his life. 
Jason David Frank was going through a bitter divorce
In the months before his death, Jason David Frank was involved in a messy divorce with his ex-wife Tammie Frank. According to court documents obtained by Radar Online, Tammie filed for divorce on August 7, 2022, and the couple had stopped living together a month prior. Tammie claimed that the marriage had become "insupportable because of discord or conflict of personalities" and that she was at the receiving end of "cruel treatment" at the hands of Jason. In addition to filing for divorce, Tammie asked the court to issue a temporary restraining order to prevent her former spouse from destroying their shared assets.
What's more, Tammie pinned the cause of the breakup squarely on Jason, accusing him of fraud and claiming that he "committed adultery." She appeared ready to move on from their nasty divorce, taking to Instagram to share a post about "new beginnings" days after filing for separation. 
In September, Frank filed a response in which he noted that the couple had "entered into a premarital agreement" before tying the knot. He further claimed that he suffered "cruel treatment" from Tammie, which made it impossible for the couple to share a residence. Their divorce was still ongoing at the time of Frank's death.
Someone had attempted to take Jason David Frank's life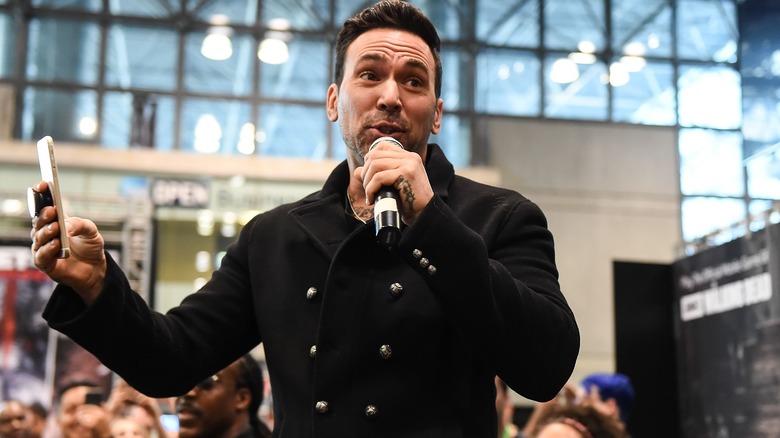 Daniel Zuchnik/Getty Images
Jason David Frank received plenty of attention as a public figure, though not all of it has been positive. According to the Pheonix Times, a man named Mathew Sterling attended the 2017 Phoenix Comicon with weapons in tow in an attempt to harm Frank. The man, who believed himself to be a real-life version of the Punisher, wanted to kill "bad police officers" and was found to harbor a personal vendetta against the "Power Rangers" star. A prosecutor in the case indicated that Sterling had set a reminder on his phone for that day which read "Kill JDF." He was eventually slapped with multiple charges, including "attempted murder" and "aggravated assault."
Frank later clarified that he did not know Sterling, telling reports that while intends to "pray for him" at a press conference following the incident. He later addressed the situation on Facebook, assuring his fans that he will be fine. "Even though it looks like things don't faze me, I refuse to have a situation tear me apart mentally," he said. "You gotta remember, things could always be worse. Things could've been worse. But it wasn't. You know everyone is safe, things are okay, and it's a great thing."