John Legend Responds To Parent-Shaming On Social Media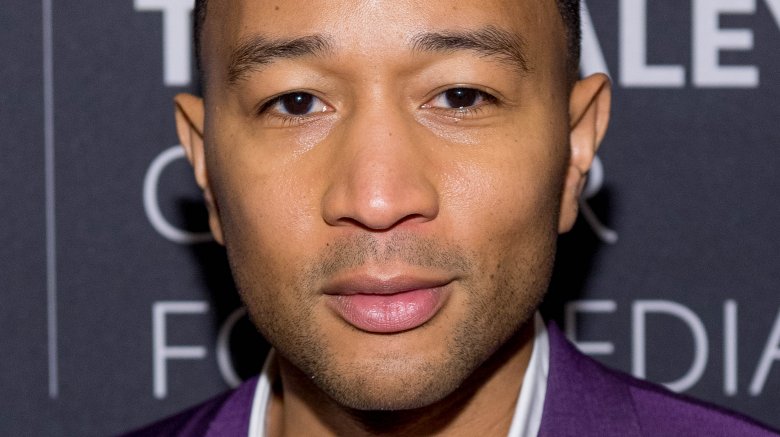 Getty Images
The "All of Me" singer has no time for dad-shaming.
During an interview with Entertainment Tonight on Tuesday, Feb. 27, 2018, John Legend reacted to criticism he recently received for an Instagram photo he shared of himself holding his 1-year-old daughter, Luna.
"So tired of seeing them carrying her," a commenter had written over the weekend. "She needs no legs then."
"Yeah, it was hilarious," Legend, who is expecting his second child, a baby boy, with wife Chrissy Teigen in June, told ET. "People, you know, I think people kind of — they see one photo and they want to make judgments about how people live their life and I think the best advice for all of us is, let parents be parents and don't criticize based on what you see on social media." Well said.
For her part, Teigen impressively hit back at the commenter in her typical fashion. "Are you so tired of it? Does it make you so sad and upset
we are so sorry to make you, queen holland meissner of the universe sad and upset," the Lip Sync Battle co-host replied. "What can we do for you to make it better, sweet angel."
While speaking with ET, Legend also opened up about his upcoming gig playing Jesus in NBC's Jesus Christ Superstar Live in Concert, which co-stars Sara Bareilles. "We've been in this room every day for, like, four to six to seven hours," he said. "It's all been about really learning the material, learning how we are all moving together, working together, and then once we establish that, really connecting with the characters and with the music."
"I hope [the audience likes] it, you know?" Legend added. "I can't predict how they will respond, but I know we are going to put a lot of effort into putting on a great show, and it's a great team, great cast, really talented performers and we're going to try and give them a great Easter Sunday night."
Jesus Christ Superstar Live will air on Sunday, April 1, 2018, at 8 p.m. EST on NBC.