Lawyer Blames Todd And Julie Chrisley's Disastrous Legal Strategy For Stiff Sentences - Exclusive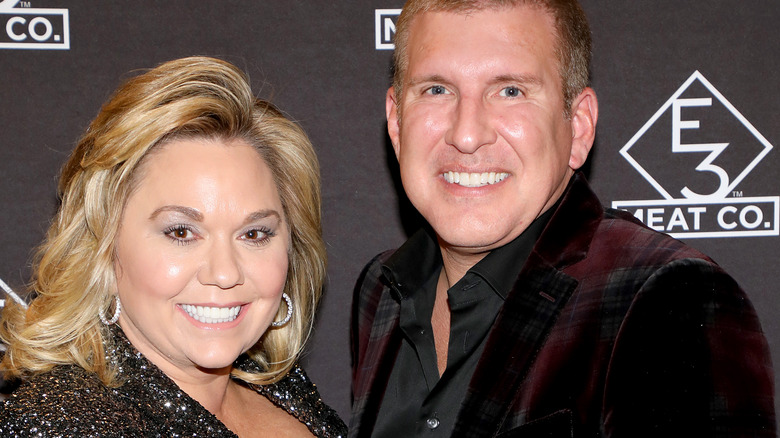 Danielle Del Valle/Getty Images
"Chrisley Knows Best" stars Todd and Julie Chrisley have been sentenced to years in federal prison on charges including tax evasion, affecting their careers in reality television as well as the lives of their family members for the foreseeable future. Per the Atlanta-area television news station WSB-TV, Todd was sentenced to 12 years in prison, while Julie was sentenced to seven years in prison, and they will also face 36 months each of supervised release. Both Julie and Todd must surrender by January 15, 2023.
Before their sentencing on November 21, Todd and Julie discussed the event on an episode of their podcast, "Chrisley Confessions." Todd expressed in part, "No matter what the road is that we walk, we walk it united."
United fronts aside, one lawyer exclusively tells Nicki Swift that Todd and Julie might not have had such a difficult road ahead of them if their legal strategies had been different.
Lawyer unpacks Todd and Julie Chrisley's long sentences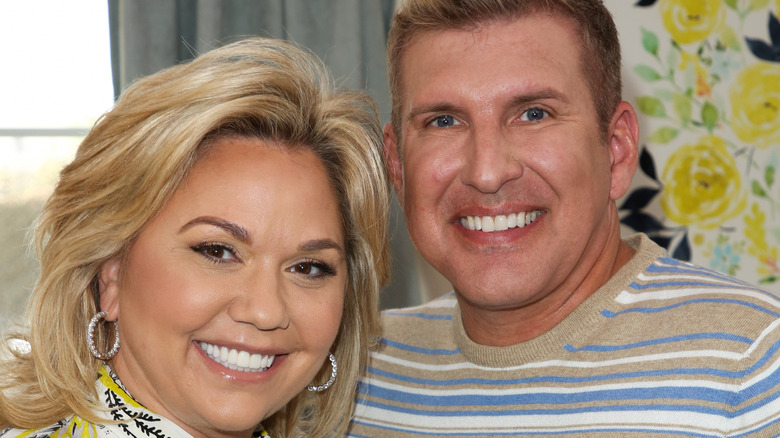 Paul Archuleta/Getty Images
Michael Zweiback — a partner and co-founder of the Los Angeles-based law firm, Zweiback, Fiset & Zalduendo — told Nicki Swift exclusively that reality stars Todd and Julie Chrisley arguably played their cards wrong. Zweiback explained, "These are very stiff sentences, and I'm sure the Chrisleys were anticipating something much lower. They never took responsibility for the crimes that were alleged. They blamed them on other people."
As Zweiback elaborated, owning up to the charges is meaningful in more ways than one. He commented, "The judge has to consider whether this is someone who is going to do this again, and they're more inclined to believe the person won't do it again if they acknowledge their bad deeds." Zweiback also expressed that the Chrisleys' lifestyle — at least as it was portrayed on television — was not reality, and he believes the couple is "going to be broke" financially going forward. "I expect a huge restitutionary judgment. In tax cases, there are also tax penalties for fraud that are imposed as well, because there is both a civil and criminal component so I expect the restitution and tax penalty is going to be extremely significant, and the banks are going to go after whatever assets remain," he said.
Finally, on the topic of the judge not staggering the sentences, as was done for Joe and Theresa Giudice, per Bravo, Zweiback stated, "Had they both pleaded guilty, it probably would have been a very different outcome. Their strategy completely backfired on them and failed in every respect."