Which Is The Best TV Show Based On Real-Life Drama? - Exclusive Survey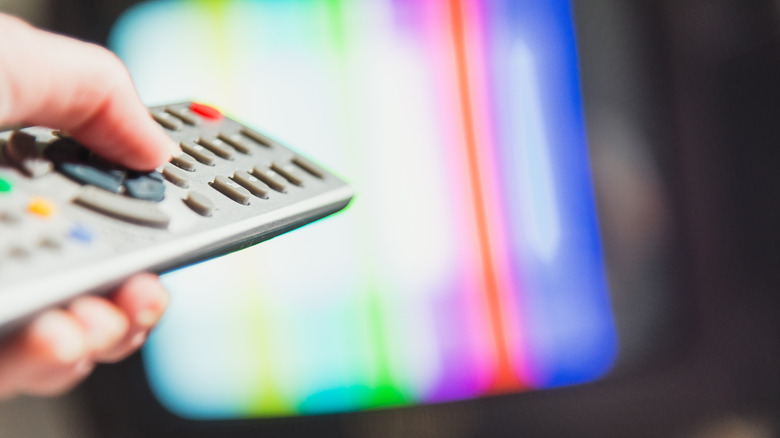 Liukov/Getty Images
When it comes to drama, Hollywood has mastered the formula for creating gritty, emotionally fulfilling, absolutely nail-biting television. However, not every great drama is born entirely from some writer's imagination. Because truth really is (sometimes) stranger than fiction, many of the most talked-about drama shows are a mix of real and fake. 
Take, for example, "The Crown," which according to IMDb, chronicles the life and reign of Queen Elizabeth II, and has caused a whole lot of hoopla amongst the royal family. Apparently the real royals — including Princess Diana's brother — are not fans of Netflix's depiction of their lives and have a sparked a discussion about whether Netflix should add a disclaimer at the start of the program. After initially pushing back in 2020, per The Guardian, Netflix has now conceded and added the message to viewers that the show is only inspired by true events, according to Daily Mail.
When talking about great real-life drama "The Crown" surely doesn't stand alone. There's also things such as "Inventing Anna," "Feud," "The Dropout" and "American Crime Story." And while we could tell you which of these shows has hooked us the most, we asked Nicki Swift readers to vote on their favorites.
The Crown is the favorite TV show based on real-life drama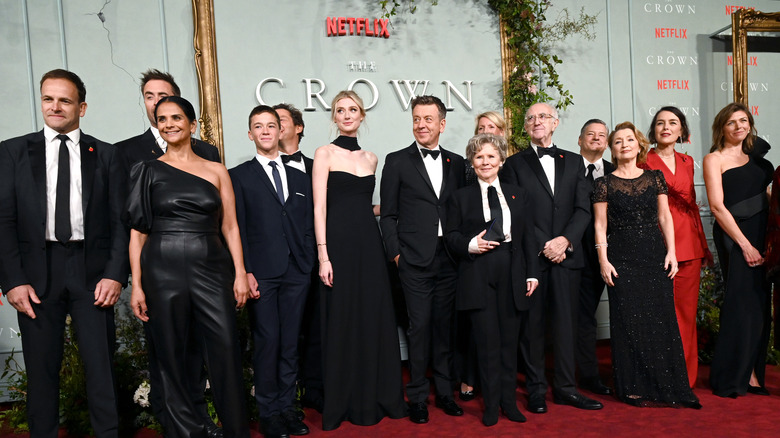 Dave J Hogan/Getty Images
As far as retelling real-life drama, "The Crown" reigns supreme. Of the 587 Nicki Swift readers who answered the survey, 203 (38.5%) voted for the Netflix series. "The Crown," which just debuted its fifth season in November, is winning in other arenas as well. In 2020, "The Crown" broke the record for the most-watched show in a week, raking in 3.36 billion minutes of viewing time, per The Hollywood Reporter. While "The Crown's" most recent season hasn't exactly matched its previous ratings high (per Express), it did receive an 800% bump in views following the tragic death of Queen Elizabeth II, per Variety. 
Next up is "American Crime Story," which came in just under "The Crown" with 200 (34.07%) of the votes. Since 2016, this anthology series has gifted viewers three iterations, including "The People v. OJ Simpson," "The Assassination of Gianni Versace," and most recently, the Bill Clinton-inspired "Impeachment," per IMDb.
"Inventing Anna" comes in third place with 89 (15.6%) of the votes. The Netflix series tracks Anna Delvey's journey of infiltrating wealthy circles and scamming well-meaning acquaintances and banks out of thousands, per ABC 13. Finally, coming in fourth and fifth place are "Feud" and "The Dropout," which received 49 (8.35%) and 46 (7.84%) of the votes. The shows retell Bette Davis and Joan Crawford's career-long feud and the downfall of former pharmaceutical founder and scammer Elizabeth Holmes, respectively.