What Jordin Sparks Has Been Up To Since American Idol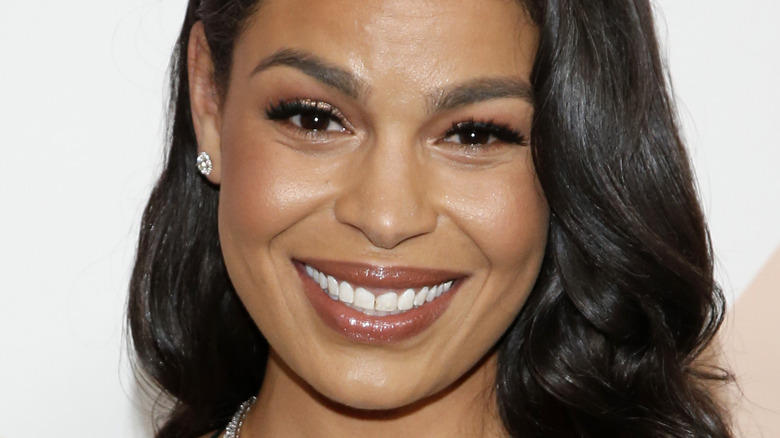 Gabe Ginsberg/Getty Images
Over the last two decades, "American Idol" has been a major fixture in the pop culture landscape. Created by English businessman Simon Fuller, the beloved series first premiered in 2002 to rave reviews due to its unique competition format and breakthrough talent. "I created Idol to find another path to break artists – I could see them [perform] and engage with the audience who would, in a way, tell me who they felt was interesting," Fuller told The Hollywood Reporter regarding the show's creation.
Across its 15 seasons on Fox and five seasons on ABC, the series has introduced an array of superstars into the music sphere, including Kelly Clarkson, Adam Lambert, Carrie Underwood, David Archuleta, Jennifer Hudson and more. However, one of the most popular "American Idol" stars to grace the coveted stage and our televisions has been Jordin Sparks.
Making her debut in the show's sixth season, the "Tattoo" singer wowed viewers weekly with her show-stopping renditions of "Give Me One Reason," "Heartbreaker," and "Reflection." Due to her incredible performances and fan popularity, Sparks — who was 17 at the time — ended up becoming the youngest winner in "American Idol" history, per Reuters. Following her monumental win, the young talent went on to release numerous hit singles and has earned an array of accolades. However, "American Idol" and her successful music career aren't the only things she's known for in the industry. Join us as we look into what Sparks did after her time on the popular series.
Jordin Sparks took a stab at Broadway and acting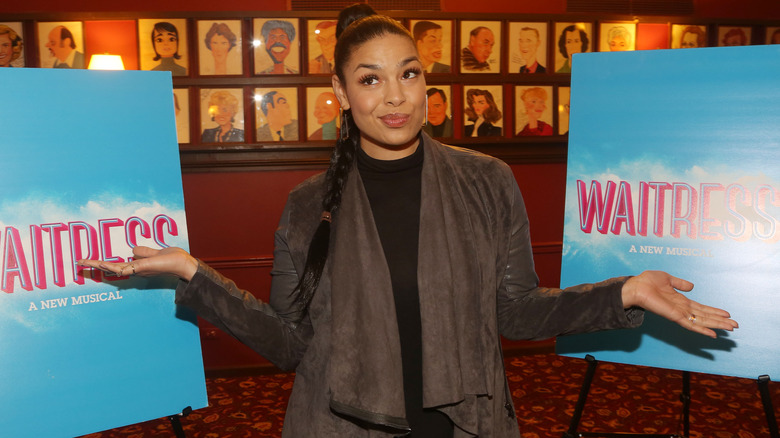 Bruce Glikas/Getty Images
After her groundbreaking win on "American Idol," Jordin Sparks went on to cultivate a successful career in the music industry. However alongside her music takeover, the beloved talent has developed an impressive résumé as an actor, both in front of the camera and onstage. Four years after her stint on the singing competition, Sparks landed her first Broadway role in Lin-Manuel Miranda's hit musical "In The Heights." During her 12-week run with the show, she played the lead character of Nina Rosario, a college student who dropped out of Stanford. In a 2010 interview with the New York Theater Guide, the "Freeze" singer revealed that the role was a dream come true. "It's always been one of my dreams to perform on Broadway. This is a brand new experience for me," she explained.
A year after her Broadway debut, Sparks landed another high-profile acting role in the music-themed film "Sparkle." The movie, which featured the Arizona native in the title role, also starred music icon Whitney Houston, who she became extremely close to during their short time together. "I didn't get to know her very long, but the time I did spend with her really, really impacted me, and I've carried it with me since, obviously," she told People in 2022. Since the release of "Sparkle," Sparks has continued to rack up acting gigs via television guest arcs, including "Rugrats" and "CSI," as well as her critically acclaimed stint in Broadway's hit musical "Waitress."
Jordin Sparks never forgets her American Idol roots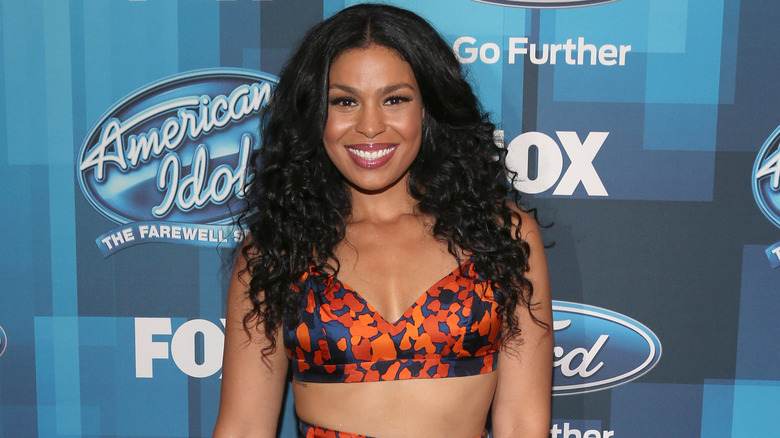 Todd Williamson/Getty Images
Since taking home the "American Idol" title, Jordin Sparks has achieved monumental success in her personal and professional lives. From getting married and having a baby to earning a Grammy nomination and ruling the Broadway stage, her career has continued to prosper. While her star has shined in different mediums within the entertainment industry, Sparks has always found a way to honor her "American Idol" roots. For the 20th season of singing competition series, Sparks returned as a mentor for the new batch of contestants during "Hollywood Week." "SURPRISE! I've kept this secret for a few months, I'm coming back to @American Idol as a mentor," she wrote on Instagram in March. "I'm so glad to be back and I had an incredible time guiding some of the talented contestants."
Two years before becoming a mentor, Sparks had another "American Idol" reunion when she competed on Fox's hit series "The Masked Dancer" –– which featured Paula Abdul as a judge. While Sparks wowed fans with her routines, she unfortunately was eliminated after she danced to the singer's hit single "Opposite Attracts." In an interview with Entertainment Weekly, the "Sparkle" star opened up about reuniting with Abdul, which she described as "really cool." "I just thought to myself, how is it that I started off on a stage with Paula sitting at the judging panel, and now I'm here again," she told the news outlet. "After I was revealed, it was really cool. We did have a moment."