Jordin Sparks Welcomes First Child With Husband Dana Isaiah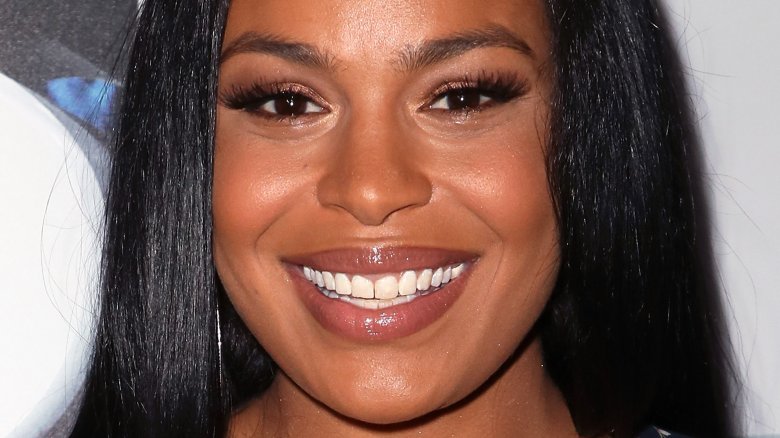 Getty Images
Jordin Sparks is a mom!
On Saturday, May 5, 2018, the American Idol alum took to social media to announce that she and husband Dana Isaiah have welcomed their first child together, a son named DJ.
"He's here & we couldn't be more in love!!! Go DJ! 💙🦋" she wrote on Instagram, captioning a sweet snapshot of her baby boy sleeping. Meanwhile, Isaiah also shared an adorable photo of his son, writing, "If you only knew how much daddy loves you! 🗣😩👶🏽🖤."
In an exclusive interview with People, the "Battlefield" singer revealed that DJ was born at 9:04 p.m. on Wednesday, May 2, at the Natural Birth Center & Women's Wellness in Los Angeles. At the time of his birth, he weighed in at 8 lbs. 4.5 oz. and measured 21.5 in.
"It was miraculously beautiful," Sparks, who made headlines when she walked the red carpet at the premiere of her new movie, Show Dogs, just three days after giving birth, told the magazine. "Dana caught him with my midwife, Simona, and when he handed him to me, I was absolutely overwhelmed with joy. He was and is everything we imagined."
Adding that she's already "feeling pretty good" and is "grateful for [her] husband," the singer-actress went on to gush about motherhood. "I've always loved kids and knew that if given the blessing, that I would love and embrace it more than I realized," she said. "It's only been a few days and I love it so much already! The joy, laughter, scrapes and bruises ... I can't wait for it all!"
As Nicki Swift previously reported, Sparks, 28, and Isaiah, 26, announced that they had secretly eloped in Hawaii and were expecting their first child together in July 2017. "We're both really excited," the "No Air" singer told People at the time. "He's been like, 'I want to shout it from the mountain tops!' We're really proud to be married to each other and to be celebrating this."
In November, Sparks revealed the baby's gender with a cute pic of the married pair, who later celebrated a "low-key" baby shower in February, holding blue confetti. "IT'S A BOY!!!" she wrote in the caption, adding, "We can't wait to meet him. We love you lil man!"
Congratulations to the happy couple!