Helena Bonham Carter Stands By JK Rowling And Johnny Depp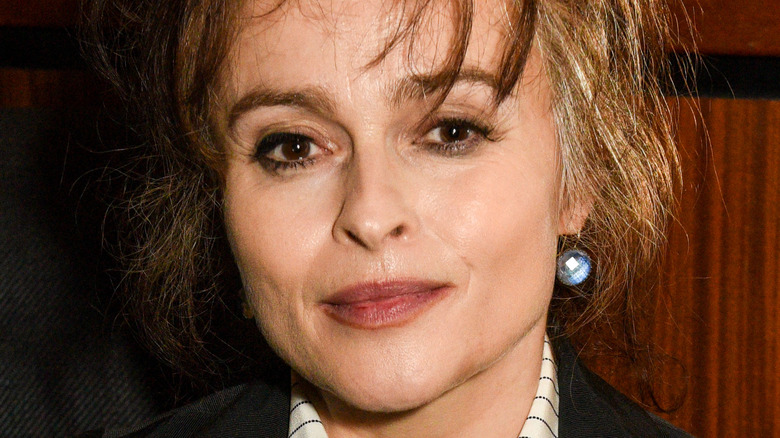 Nicky J Sims/Getty Images
Any "Harry Potter" fan following the drama surrounding series creator J.K. Rowling knows of the backlash she's faced from many of her former fans — and even several "Harry Potter" actors — in the aftermath of her reportedly transphobic comments.
Similarly, anyone who followed the Depp v. Heard trial in mid-2022 is familiar with the troubling accusations of emotional and physical abuse made by actor Amber Heard against her ex-husband, Johnny Depp. These accusations have led to many standing by Depp in support, and others rejecting him as yet another perpetrator of sex-based violence in the #MeToo era. 
However, there is at least one actor who has broken her silence regarding both stars: Helena Bonham Carter. Bonham Carter, who portrayed Death Eater Bellatrix Lestrange in four "Harry Potter" films, also starred alongside Depp in multiple films, primarily those directed by her former partner, Tim Burton. And she did not mince words when it came to defending both public figures. 
Helena Bonham Carter thinks the public backlash against JK Rowling is 'horrendous'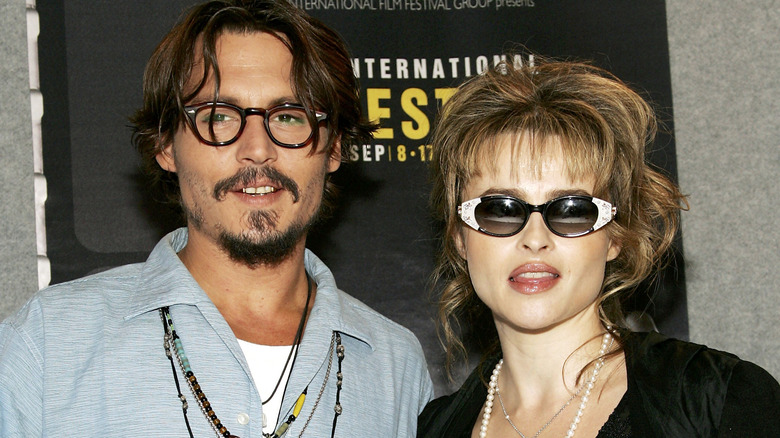 Evan Agostini/Getty Images
In a November 26 interview with The Times, Helena Bonham Carter opened up about the recent controversies engulfing her two friends and former co-workers. 
Of J.K. Rowling, Bonham Carter was unafraid to call out her many vocal critics. "It's horrendous," she said of the backlash against Rowling, "a load of bollocks. I think she has been hounded." She added that the public reaction to Rowling has been "taken to the extreme, the judgmentalism of people. She's allowed her opinion, particularly if she's suffered abuse." Bonham Carter is alluding to the physical and sexual abuse which Rowling says she endured in the past. When it came to the young "Harry Potter" actors who have since distanced themselves from Rowling, Bonham Carter said she empathized with their position: "It's hard. One thing with the fame game is that there's an etiquette that comes with it; I don't agree with talking about other famous people."
When it came to Johnny Depp, who is godfather to her and Burton's two children, Bonham Carter said she believed the trial "completely vindicated" him. "I think he's fine now," she said. "Totally fine." She also implied that Heard was an opportunist who simply went to trial for the attention. "That's the problem with these things," Bonham Carter said, "that people will jump on the bandwagon because it's the trend and to be the poster girl for it."