Collin Gosselin Speaks Out About His Rocky Relationship With Mom Kate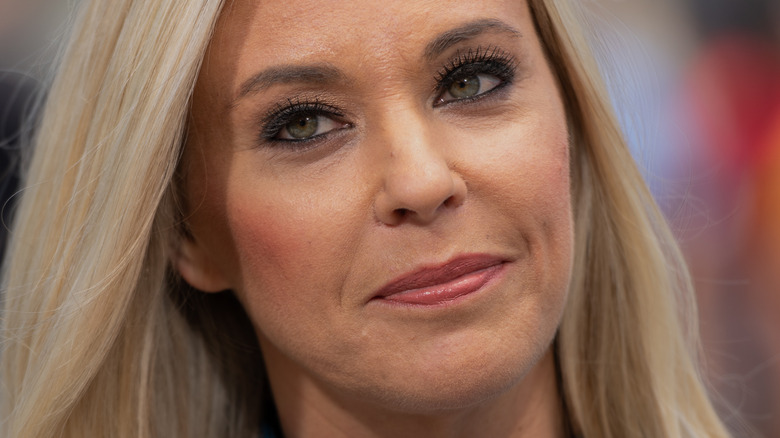 Noel Vasquez/Getty Images
Fans first fell in love with the Gosselin family in 2007 thanks to their hit TLC show, "Jon & Kate Plus 8." The show ran through 2009 (via IMDb), and followed Jon and Kate Gosselin and their set of sextuplets and twins. Once things went awry for the famous couple, Kate later signed on for her own reality show, "Kate Plus 8."
Over the years, the famous family has made plenty of headlines, but one of the most prominent has been the relationship between Kate Gosselin and one of her sextuplets — Collin Gosselin. In 2016, Kate appeared on "Good Morning America," where she shared that Collin was at a treatment facility for alleged behavioral issues. Once Jon caught wind of Kate's interview, he clapped back via his lawyer. "Jon is bound by the court order. Needless to say, certain comments and statements that are being made are very upsetting to Jon, but given his obligation to the court order, there is not much he can do right now," the lawyer told Us Weekly, adding that Jon was "upset" by Kate's interview. He also claimed not to know where Collin was at the time since Kate declined to answer any of his text messages.
In 2020, an insider told Us Weekly that Collin and Kate's relationship was rocky after treatment. The source said that Collin wasn't "trying to repair" the strained relationship, and they didn't think that "Kate [was] either." Now, Collin is telling his side.
Collin Gosselin holds nothing back
In November 2022, Collin Gosselin sat down for an interview with Entertainment Tonight, where he shared where he stands with mom Kate Gosselin amid the drama that's surrounded them for years.
Per US Weekly, after Collin left an institution following alleged behavioral issues, he went to live with his dad, Jon Gosselin, and things with Kate haven't been kosher. "After being there, I didn't have a relationship with her," he confessed. "Even before [being] there, I don't think we had much of a relationship, and I think that just kept tearing it even more down." The former reality star also revealed that he believes one of the main catalysts for the falling out was due to being on a TV show, stating that it "tore" them apart. "It gave us less time to actually be together as a family, [and] more time to be in the public eye." And while he's doing well, Collin said he wishes he could have more of a relationship with his mom.
In a since-deleted Instagram post, Collin told fans that he was doing "better than ever," (via Us Weekly), adding that "life is too great to not enjoy!" Maybe one day Collin and Kate will be able to come to terms, but it doesn't seem like that time is now.