What Is Stormy Daniels Doing Today?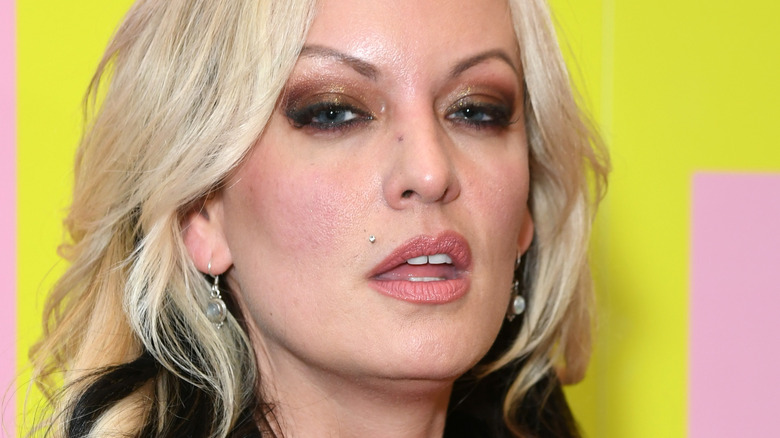 Jc Olivera/Getty Images
Stormy Daniels, born Stephanie Clifford, is an adult film star who skyrocketed to greater fame and infamy in 2018, during the controversial presidency of Donald Trump. At the time, it was reported that the former president and his former attorney, Michael Cohen, paid Daniels around $130,000 in hush money during the 2016 presidential campaign to stay silent about an affair they had in 2006. 
Given that such an arrangement would have violated campaign finance laws, Cohen was prosecuted and convicted on numerous federal charges, including the campaign finance law violation, after he pled guilty. Trump himself denied the charges, though Daniels has never backed down from her initial claims. 
However, many fans of the former president, or fans of Daniels, might be wondering what the former adult film star is up to today so many years after the scandal which some believed might have taken down a president, has passed. Well as it turns out, she is not backing away from the industry which made her so famous in the first place. 
Stormy Daniels is now starring on The Surreal Life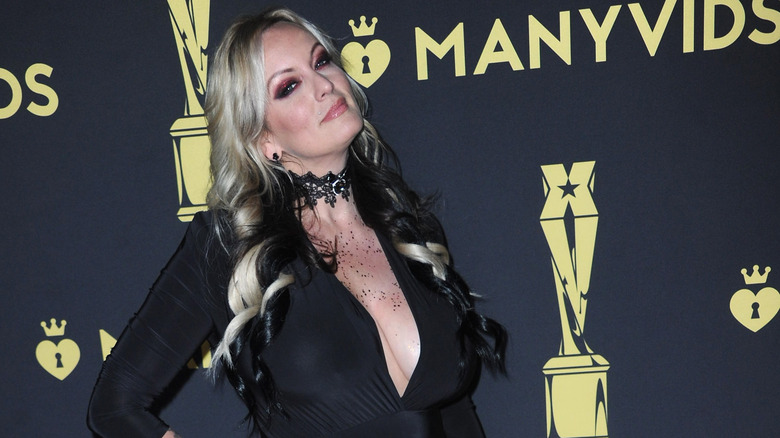 Albert L. Ortega/Getty Images
In 2021, VH1 announced the revival of their classic reality TV series, "The Surreal Life," which they teased would star, among others, adult film star Stormy Daniels. Season 7, which airs sixteen years after Season 6, premiered in late October 2022, and indeed included Daniels teaching her tricks of the trade to fellow adult film stars, per People. 
Although Daniels initially did not want to appear on the show, she finally accepted the offer after she realized that reality television would be the best way for her to answer fans' questions. "I initially repeatedly said no," Daniels told OK Magazine in October. "To get the opportunity to tell the story from our side without any editors or coaching or scripting ... that was the reason why I wrote my book, 'Full Disclosure.' But people still to this day ask me questions that are answered in the book. I've learned America doesn't read, so you have to put it on reality TV."
Furthermore, like many others in the adult film industry, Daniels has recently started an OnlyFans page. Daniels, 43 as of 2022, has been promoting the advent of this new stage in her career heavily on social media; a monthly subscription to her page currently costs $25.99. 
Stormy Daniels is set to host a gay dating show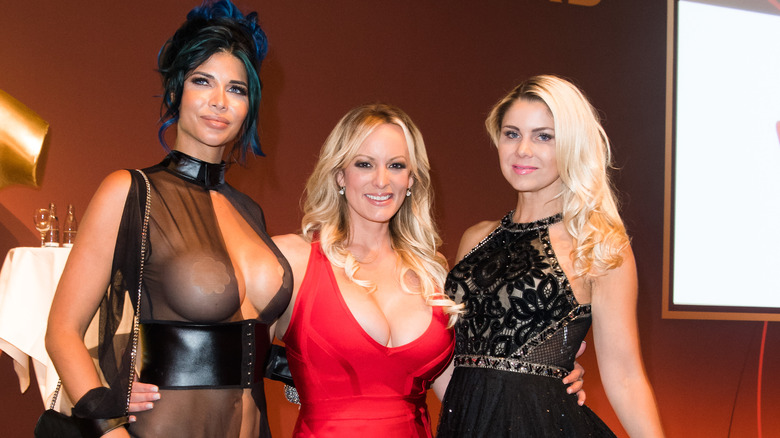 Matthias Nareyek/Getty Images
In November 2022, Deadline announced that Daniels would be hosting a new dating show for gay men, called "For The Love of DILFs," which will be airing on the LGBT network OUTtv. According to Deadline, Daniels, as host, will live with the hopeful couples in a mansion and serve both as host and advisor as they explore the potential for dating. The winners will receive $10,000 as an "investment" into their new relationship. Excited about her upcoming show, Daniels tweeted on November 15, "Coming soon!!!" 
What many may not know is that Daniels is actually a member of the LGBT community herself. In 2019, she came out as bisexual and has slept with both men and women on-screen in the past. "I like to f*** men and women," she tweeted at the time. "It's called bisexual."