Will Smith Doesn't Hold Back His Emotions Over Oscars Controversy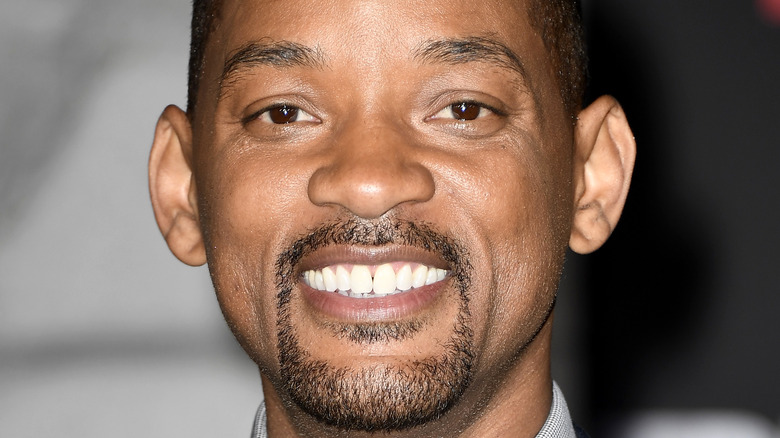 Frazer Harrison/Getty Images
Ever since his infamous 2022 Oscar slap, Will Smith has been lying low. In case you didn't tune in, allow us to fill you in: During the 2022 Oscars broadcast, Chris Rock presented the award for Best Documentary. Before listing the names he made a few jokes about famous members of the audience. Among those he joked about was Jada Pinkett-Smith. Rock teased that Pinkett-Smith looked like a "GI Jane" as she was sporting a shaved head that evening. Turns out, Pinkett-Smith was bald because she suffers from alopecia, so her shaved head was less a fashion statement and more a medical necessity.
The crowd chuckled, but Smith, Pinkett-Smith's husband, didn't find the joke funny. The actor/rapper, who went on to win "Best Actor" later that evening, rushed the stage and slapped Rock across the face. The audience was horrified, and there was even talk of forcing Smith to return his award. Ultimately that didn't happen, but Smith did resign from the Academy. Even after multiple public apologies to Rock, Smith's reputation remained in shambles.
Now, nearly a year later, with a new highly anticipated film about to be released, Smith is back on the press circuit, and this time he's answering all questions about that chaotic Oscar night.
Will Smith is making amends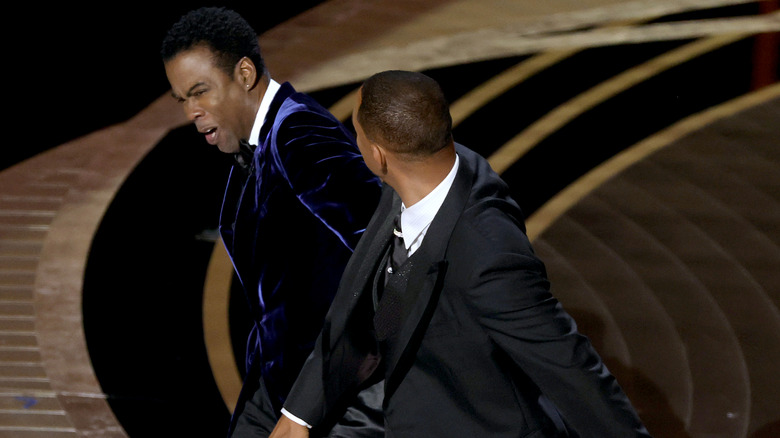 Neilson Barnard/Getty Images
After taking a step back from the world, Will Smith is opening up about what was going through his head when he slapped Chris Rock at the 2022 Academy Awards. "That was a horrific night, as you can imagine. You know, there's many nuances and complexities to it. But at the end of the day, I lost it, you know?" Smith said during an appearance on "The Daily Show with Trevor Noah." Smith then turned to the audience and appealed to their empathetic side. As he saw it, no one should be too quick to judge anyone, because you never know what your neighbor is going through.
As for the actual events of that evening, Smith was eager to show that he'd grown since rushing the stage that night. "I guess the thing that was most painful for me is, I took my hard and made it hard for other people. I understood the idea; they say hurt people hurt people." As for Smith's damage, he said the rage he felt that night dated back to his childhood. "It was a lot of things," he continued. "It was the little boy that watched his father beat up his mother. All of that just bubbled up in that moment."
As for Rock, he's not as eager to bury that Hatchett as Smith. "Chris has no immediate plans to have a one-on-one with Will," an insider told Us Weekly in August. "He's moving forward."