How Leonardo DiCaprio Once Saved A Man From Drowning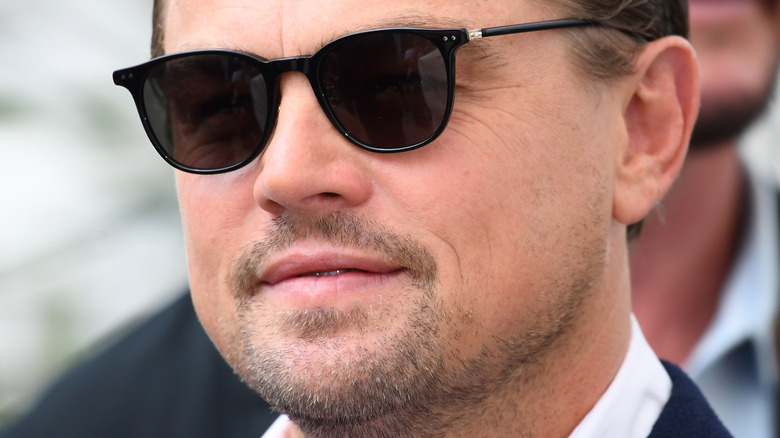 Gareth Cattermole/Getty Images
From "Titanic" to "The Wolf of Wall Street," Leonardo DiCaprio has featured in some pretty scary seaborne scenes during his career. However, back in 2019, he was involved in a real-life maritime mission — no acting involved. 
When it comes to DiCaprio's oceanic ventures, there's no doubt that "Titanic" is the first of his films to come to mind. Unfortunately, the story didn't pan out too well for his character, Jack Dawson — especially after Kate Winslet's Rose DeWitt Bukater failed to scooch over, but we digress. However, that wasn't the only time the "What's Eating Gilbert Grape" actor portrayed a seafarer's worst nightmare. More than a decade after "Titanic" made waves, DiCaprio portrayed Jordan Belfort in "The Wolf of Wall Street." Once again, the film featured a memorable shipwreck scene — and, as was the case with "Titanic," it was all true. According to Boss Hunting, while the storyline was tweaked somewhat, Belfort and his guests really did insist on traveling through choppy waters ... only to wreck in a horrific storm now referred to as, "The storm of the century." 
All that said, while DiCaprio has been involved in the retelling of some pretty famous oceanic disasters, he's also played a part in an IRL sea rescue, himself. 
Leo saved a man who'd fallen overboard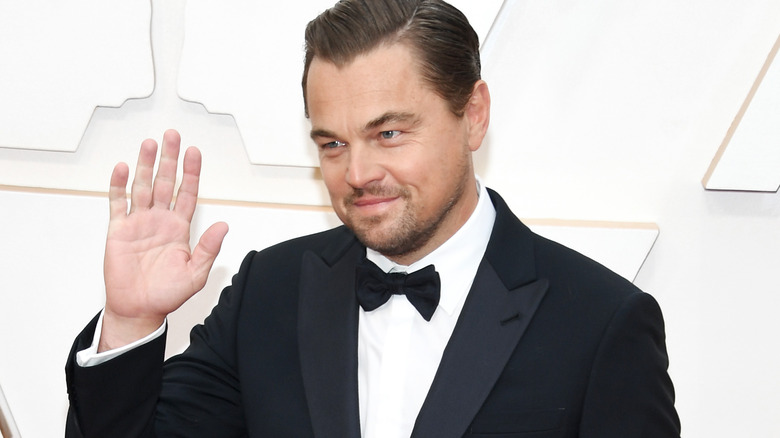 Kevin Mazur/Getty Images
Back in December 2019, Leonardo DiCaprio, then-girlfriend Camila Morrone, and a group of friends had taken to the Caribbean to close out the year. However, a fun excursion soon turned into mission almost impossible when an emergency call was sounded by a nearby Club Med yacht. 
According to a source who spoke to The Sun, a crew member aboard the cruise had fallen overboard — and while the captain was anxious to rescue the man, he wasn't overly optimistic. "The captain put the man's chances of survival at one in a billion — like winning the lottery twice," they claimed. Making the situation all the more dire, no one else had responded to the call. "Leonardo's boat was the only vessel looking for him," they added. Luckily for the man — who, per the outlet, had managed to keep himself afloat by treading water for more than 10 hours — DiCaprio and co. were determined to come to his rescue. That, they did — and just in the nick of time, too. 
As insiders told USA Today, the man was saved not long before a storm erupted. Oh, and nightfall. Cue our inner Chandler Bing: could this sound any more like a movie plot? 
... And the man couldn't believe it
Chip Somodevilla/Getty Images
It's probably important to note that, according to the sources who spoke to The Sun, the man who had fallen overboard had been both exhausted and intoxicated at the time of the incident. That, coupled with 11 hours of fighting to stay afloat, doesn't exactly contribute to the soundest state of mind. Throw a touch of celebrity into the mix, and it's no surprise that when his savior turned out to be none other than the star of "Titanic," he wasn't sure he wasn't hallucinating. 
Per the insider, "He thought he was dreaming after being rescued by one of the world's most famous faces." Sure enough, though, Leonardo DiCaprio had come to his rescue — and as the near-drowning victim was brought onto the boat, a wave of intense emotions washed over him. "I should have died," he's said to have wept. 
It's well known that DiCaprio is determined to do his part in saving the oceans. In fact, the United Nations list him as one of their Messengers of Peace, thanks to his efforts to protect the environment, in general. However, it seems that when it comes to saving humans from the elements, he's just as passionate. No word on whether there are plans to immortalize his good deed in film, but if there are, we're banking on DiCaprio playing himself. After all, when it comes to drama on the high seas, he has a pretty established track record.